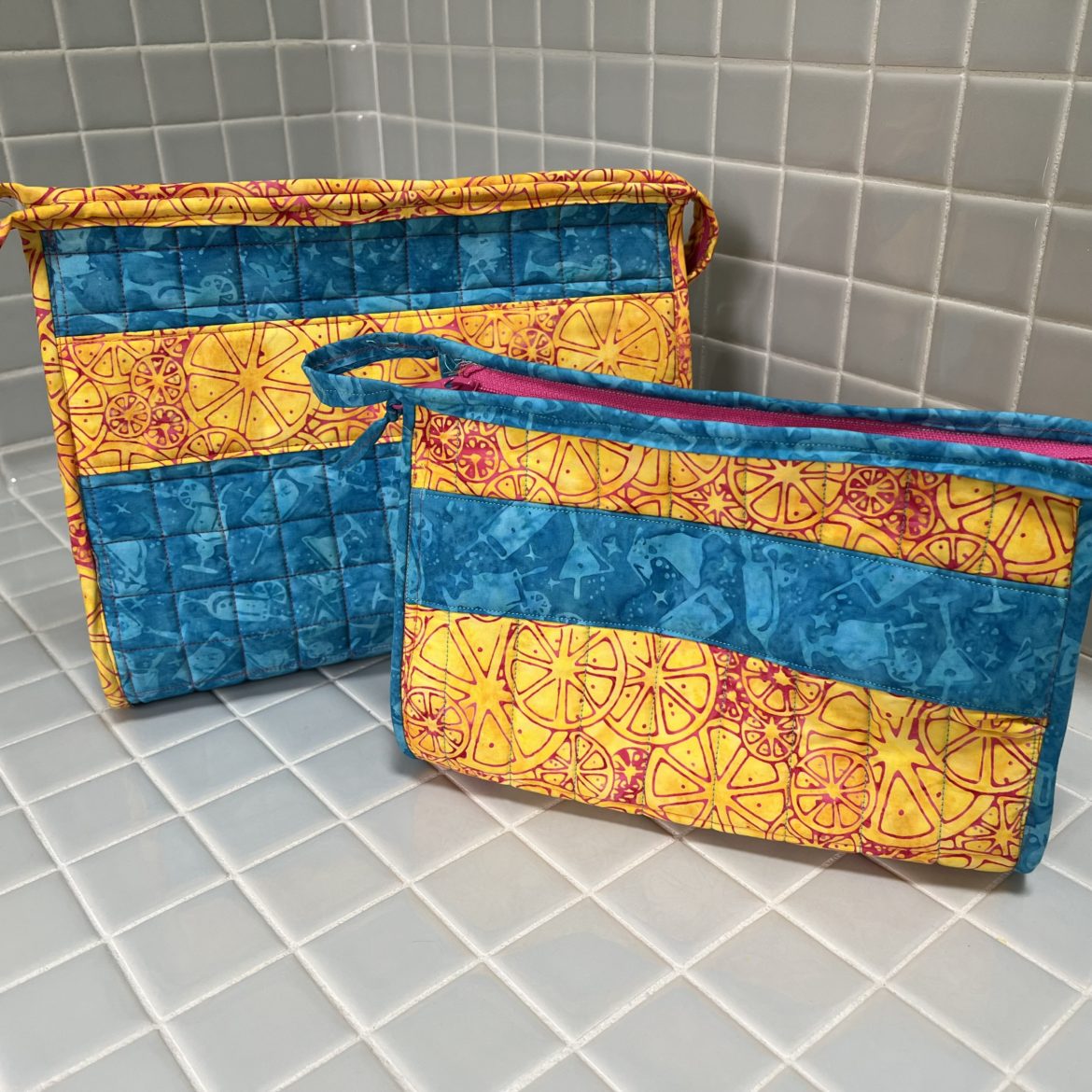 Making a Bag with Island Batik & By Annie Patterns
This month the Island Batik ambassadors are making a bag with Island Batik and By Annie patterns. What fun! We were given the opportunity to choose a pattern and what fabrics we wanted to use for this project. I went with the Open Wide 2.0 bags and a couple of fabrics from the new Cheers! fabric line designed by Carl and Linda Sullivan of Colourwerx.
I love my bags. They are fun and festive and now I am ready for a tropical getaway!
Disclosure: Items used in this post were generously provided by Island Batik and By Annie Patterns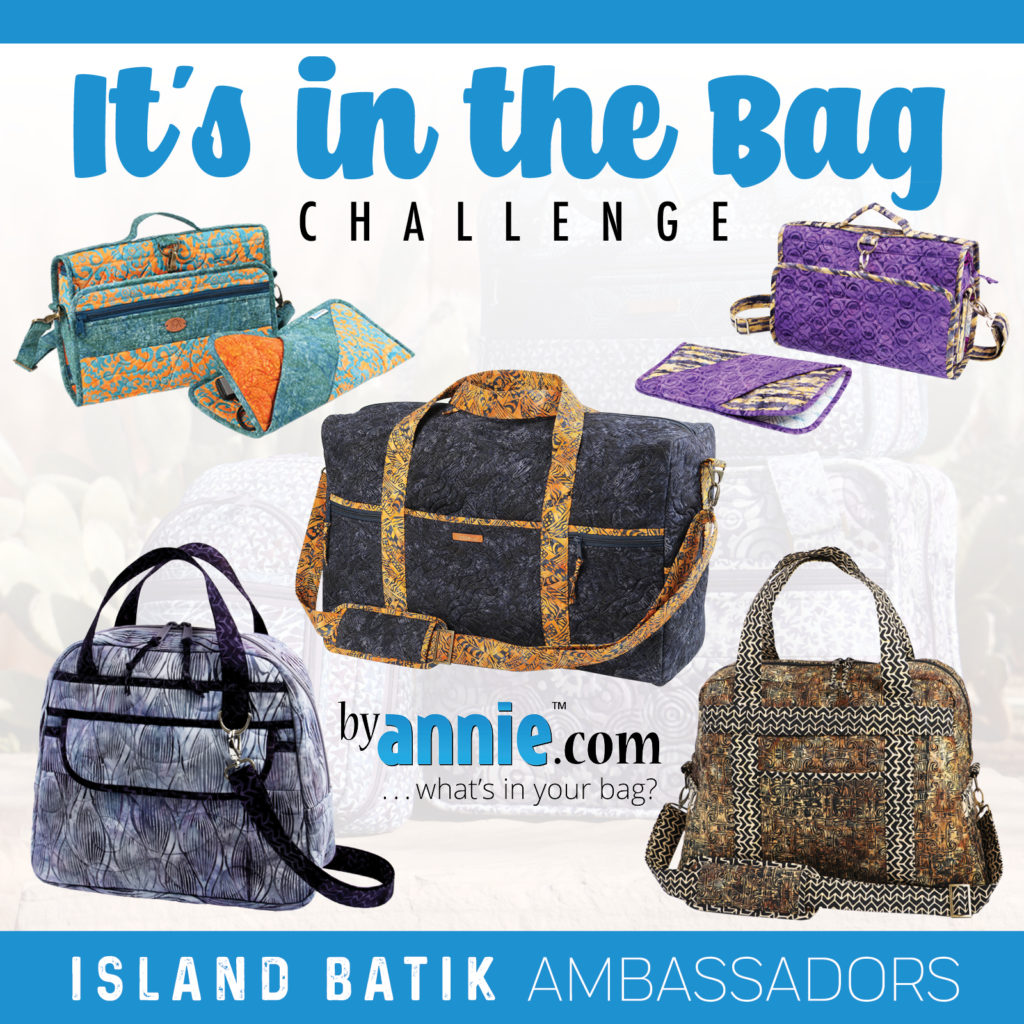 Watch the Video
I always like to do a quick show & tell of my projects and add a little something extra with the leftover fabric. This month I did a fun cocktail mug rug.
Putting the Bag Together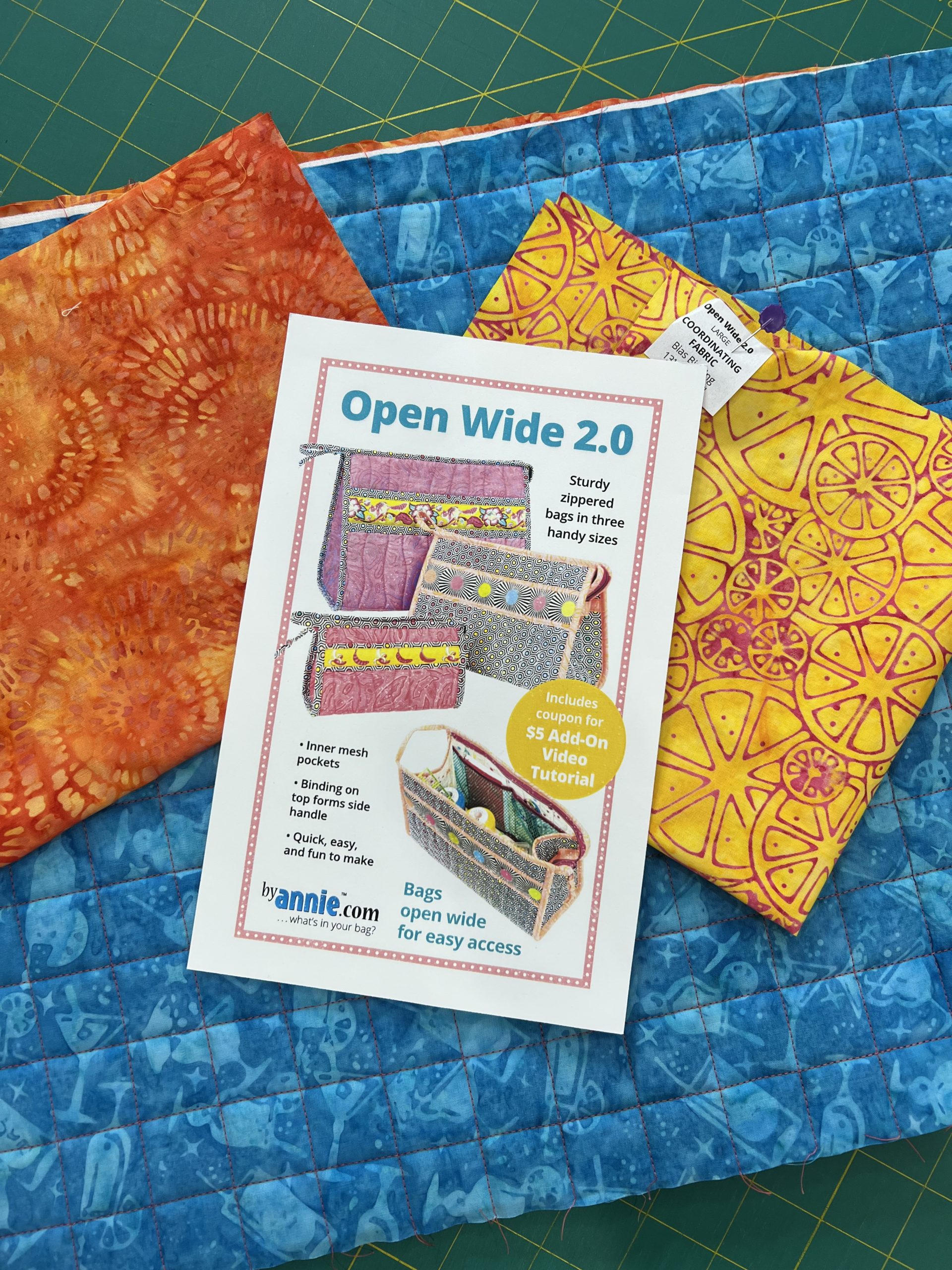 With By Annie Patterns you can be sure that the directions will help you along the way with every step. There is a sheet with labels so you can label all of your pieces. They even have a few video tutorials to help you out with some of the trickier sections.
One of my favorite things about their patterns is the way they are written. There are check boxes to help you stay organized. Just follow along step by step and you should not have too many problems making a bag with the pattern.
The Materials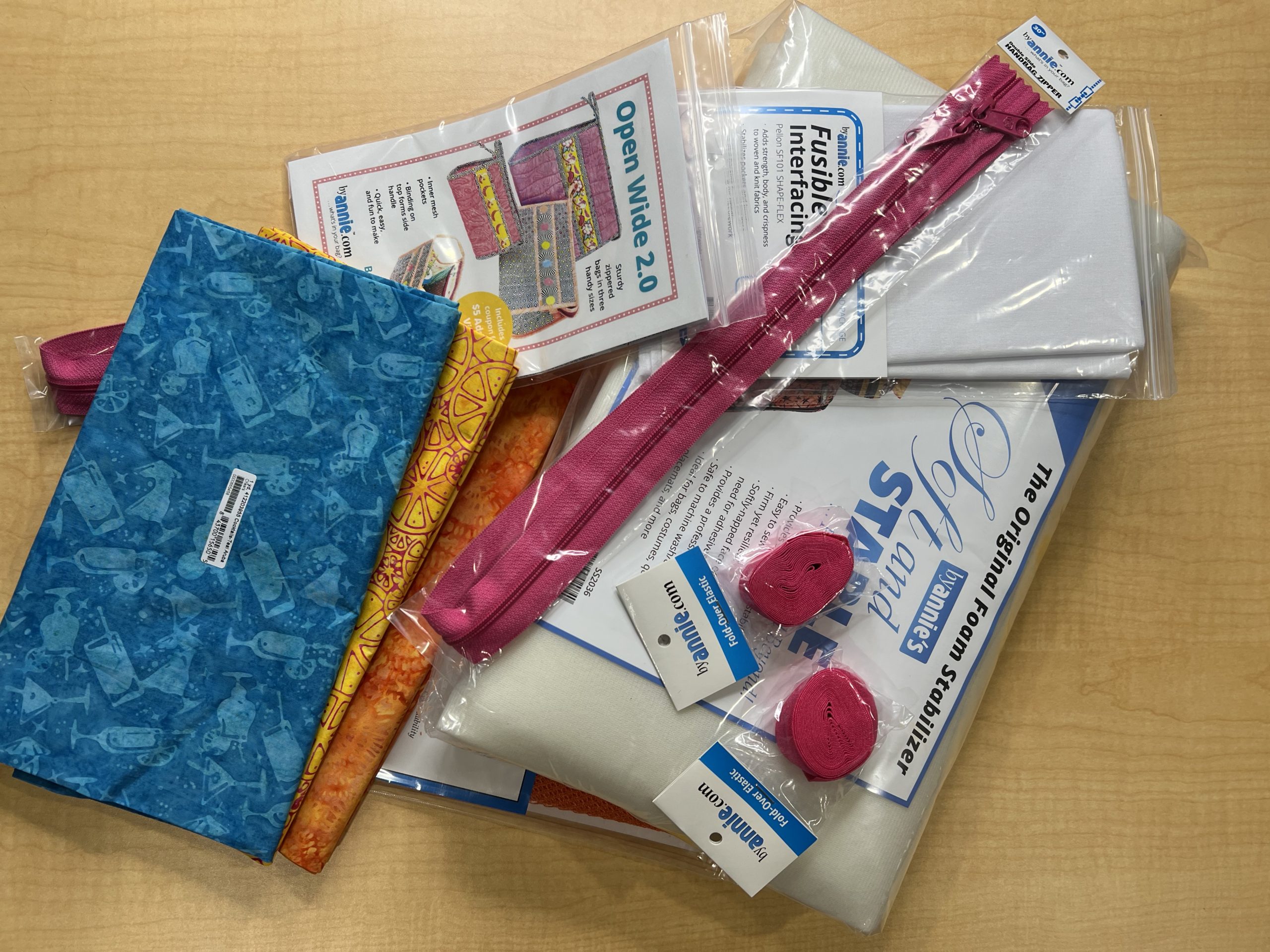 Not only did we get the pattern and fabric, we got everything else we needed for our bags as well. That included the stabilizer, the zippers and the mesh for the inside. Everything came in coordinating colors. Best of all, it can all be purchased on their website.
The Bags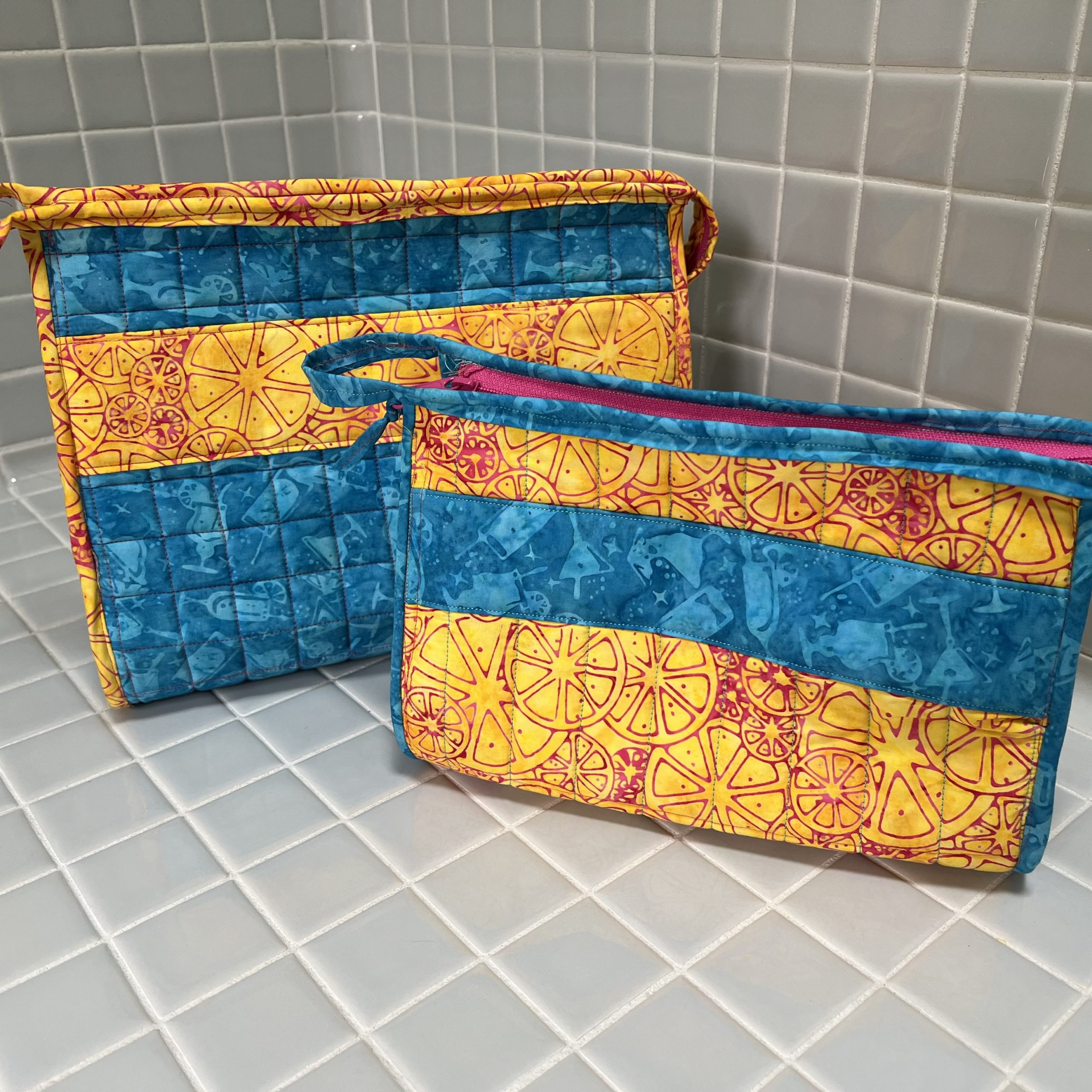 I made two sizes of the bags. I needed a large one to replace the one I currently have. In addition, I made the medium one. It is perfect for shorter trips.
The pattern has three different sizes to choose from. I think I will make the small one too.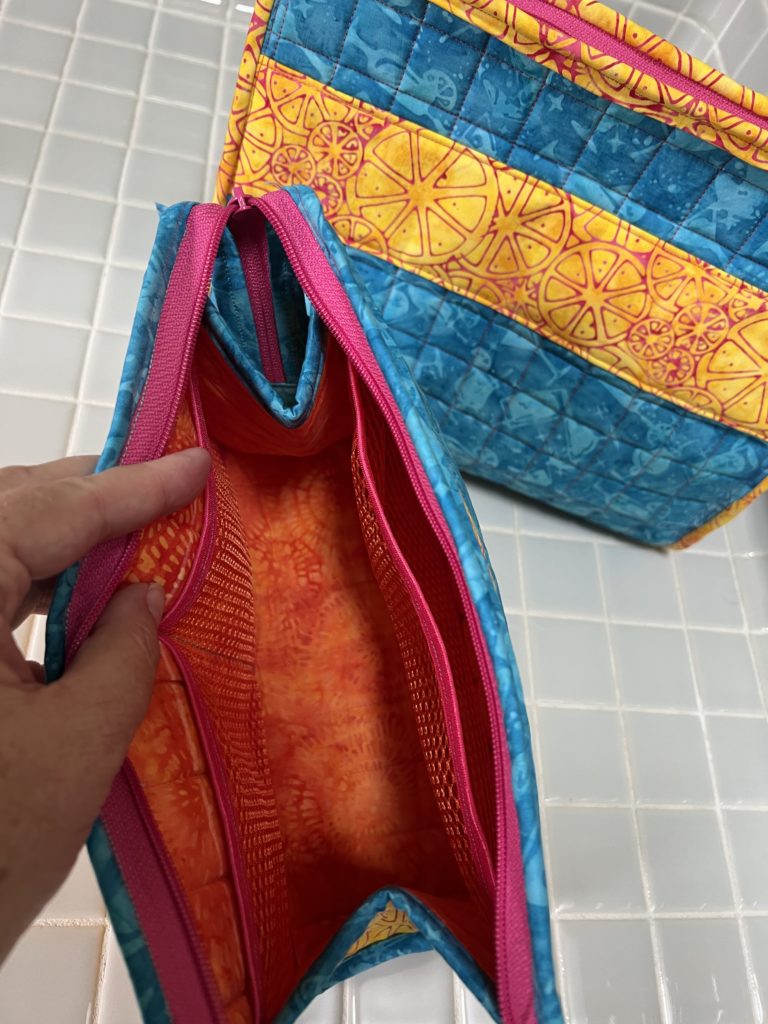 I also really like that the inside of the bags is nicely finished. There are mesh organizer sections on both sides. Not only that but there is a loop on one end to tuck in the zipper tail. How cute is that?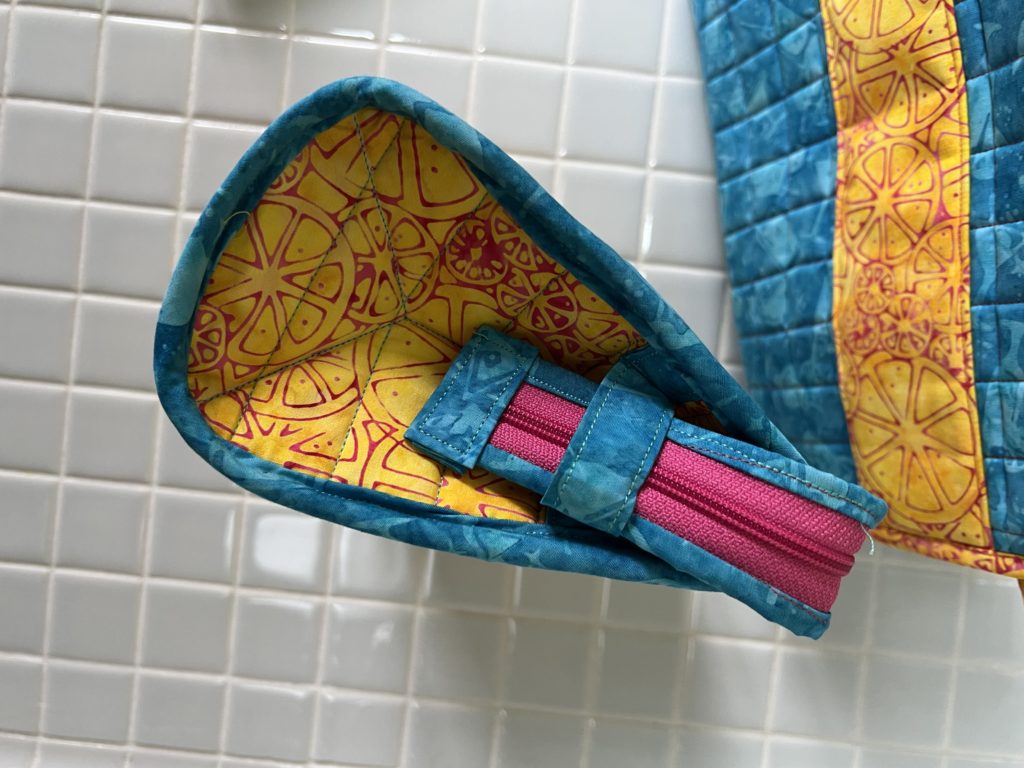 What I Did With My Leftover Fabric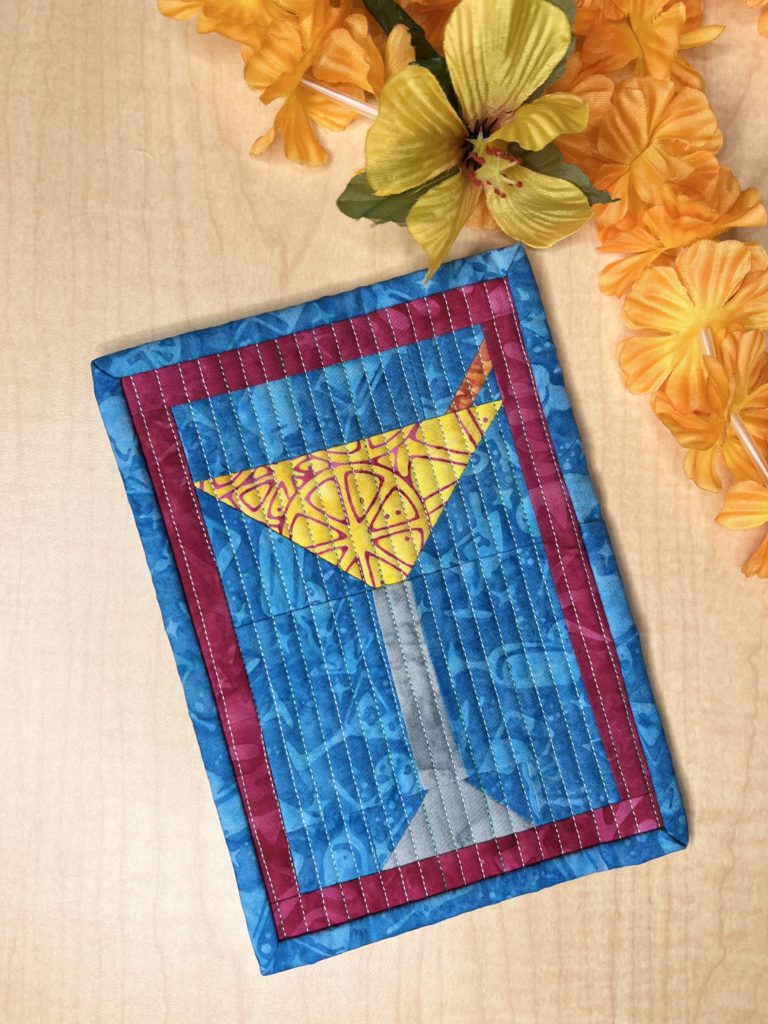 Unfortunately I did not have quite enough fabric to make the small bag. However I did have enough to make this fun and festive mug rug. It's got a tropical cocktail look that will have you ready to go on vacation in no time. You can find my tutorial here: Cocktail Mug Rug.
Thank you to Island Batik and By Annie Patterns!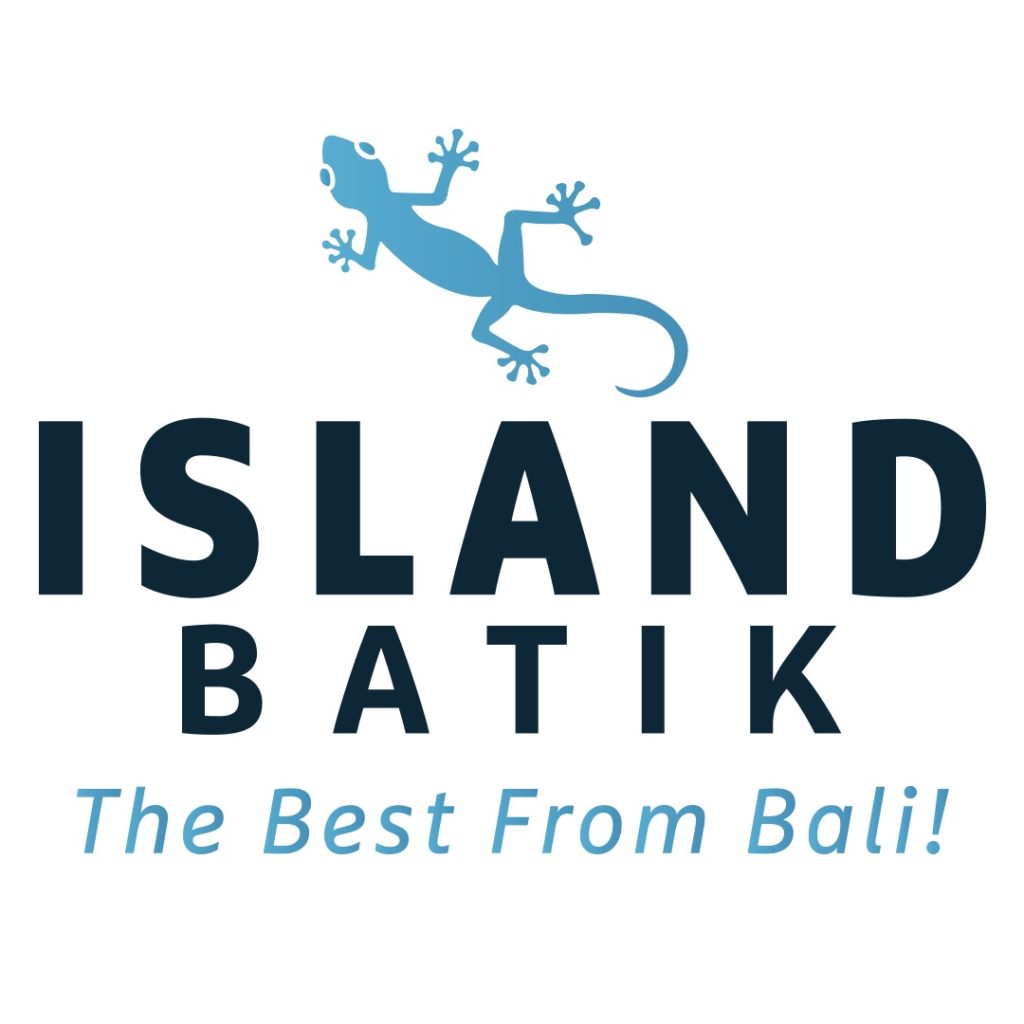 Happy Quilting! – Claudia