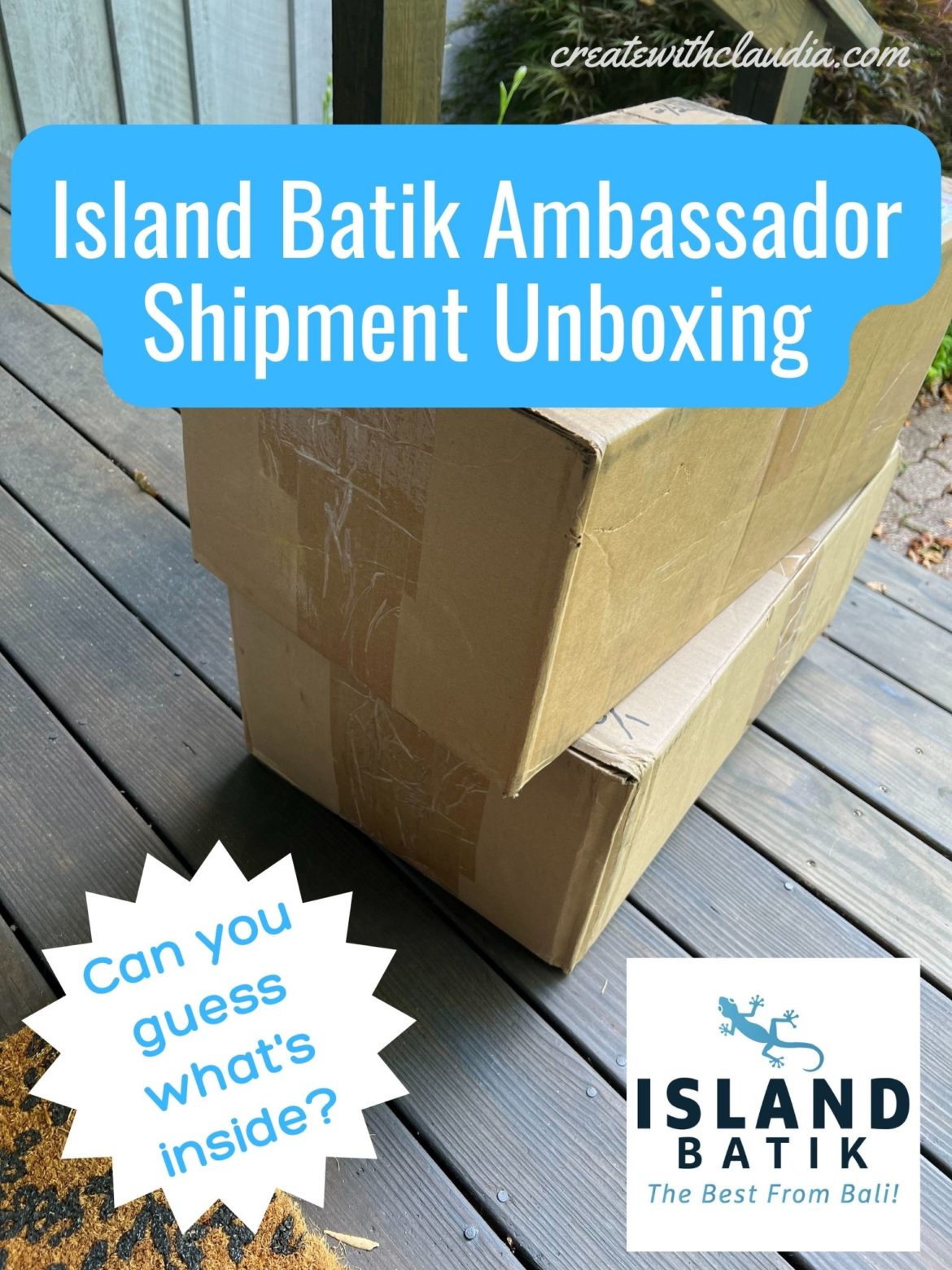 July 2022 Island Batik Ambassador Box Unboxing
It hard to believe, but this is the fourth unboxing post and video I am doing as an Island Batik ambassador. What an honor it has been so far. All of us get 2 shipments a year. The boxes are filled with all sorts of goodies for us to create with. Not only is Island Batik generous with us, there are wonderful sponsors who provide with various items to make our projects. Grab a cup of coffee, relax and see what I received. It's time for my July 2022 Island Batik ambassador box unboxing.
Disclosure: Items in this blog post were generously provided by Island Batik, Hobbs Batting, AccuQuilt, Patterns by Annie, Deb Tucker's Studio 180 Designs and Prairie Spirit Alpacas.
Every time I do one of these round ups I debate whether to start with the fabrics or with the other goodies. This time around I'm going to show off the industry partner products and then get into the fabric.
Watch Me Unbox All of the Goodies!
Once again, Hobbs Batting has been so generous with the ambassadors. We received 5 different items. Wow!
We received the following items: One queen size Heirloom natural cotton batting, one throw size Tuscany Collection cotton wool blend, one queen size Thermore ultra-thin batting, one queen size Heirloom 80/20 black batting and one pack of fusible 2.5″ batting strips.
I'm ready to start all of my projects with this wonderful batting. Thank you Hobbs Batting.
Like last year, the ambassadors were able to choose a pattern to make from Patterns by Annie. I went with their Open Wide 2.0 pattern. To make it, I chose various fabrics from the new Island Batik line called Cheers! that was designed by Carl and Linda Sullivan of Clourwerx. In addition, we were given all of the items needed to make our bag. I can't wait to get started! Thank you Patterns by Annie.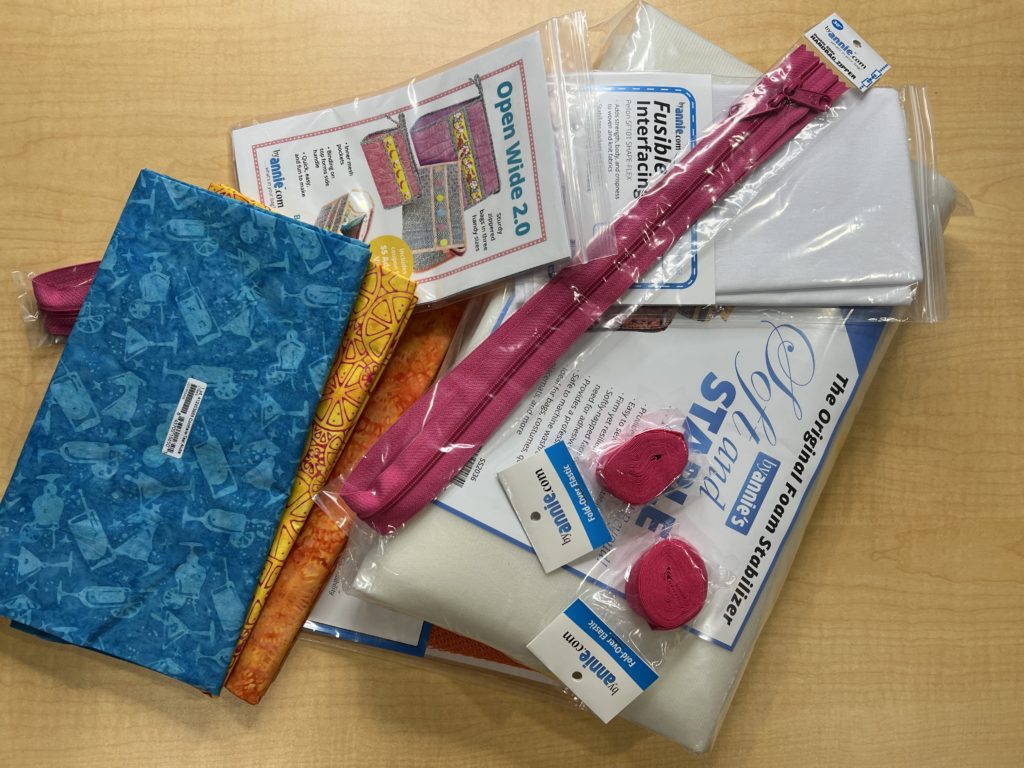 The folks over at Deb Tucker's Studio 180 Designs sent us one of their unique and helpful rulers. This year I received their Corner Pop ruler. I am in awe of the cool things it can do. It will be used for my September blog hop project. Thank you Deb Tucker's Studio 180 Designs.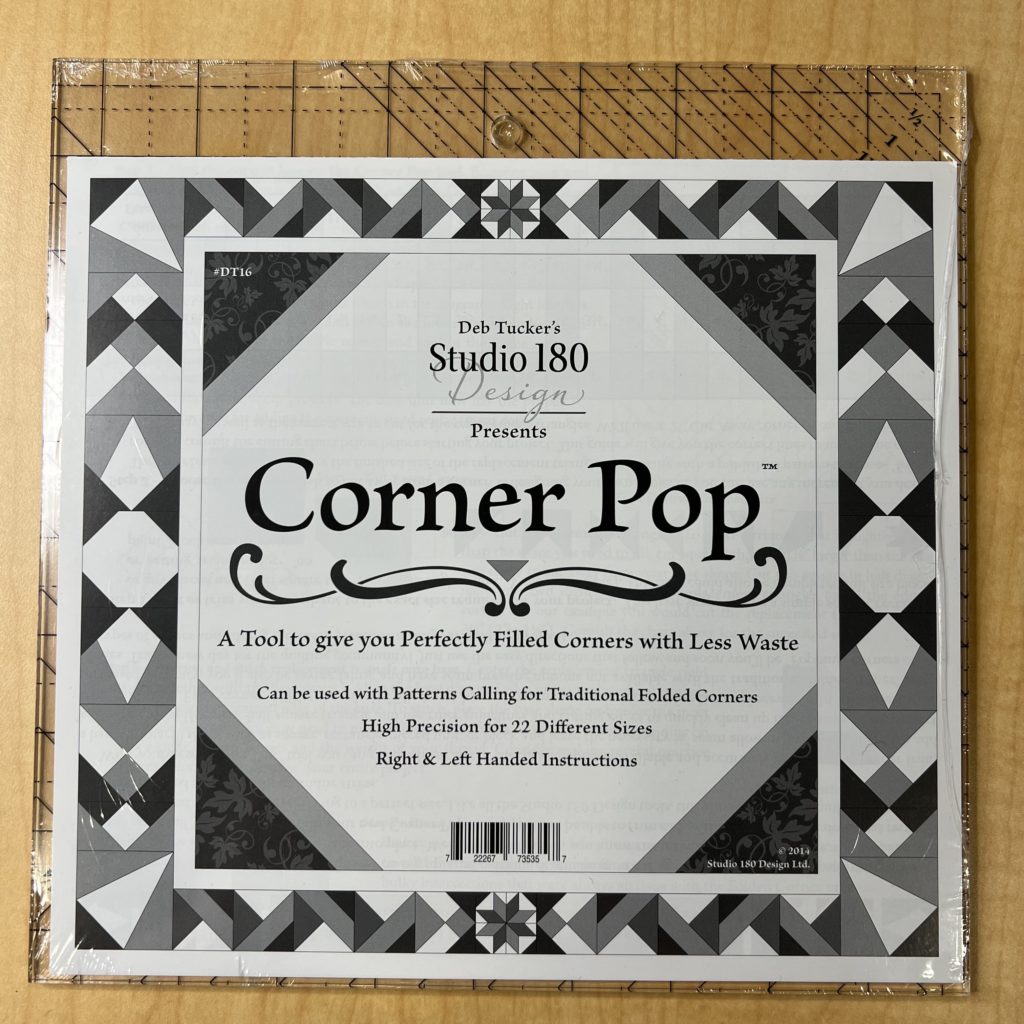 You may have already seen my July 2022 project using the die that Accuquilt generously sent us this year. It is their Tree of Life die and it is wonderful. There are so many things you can design with it. I made an angel with mine.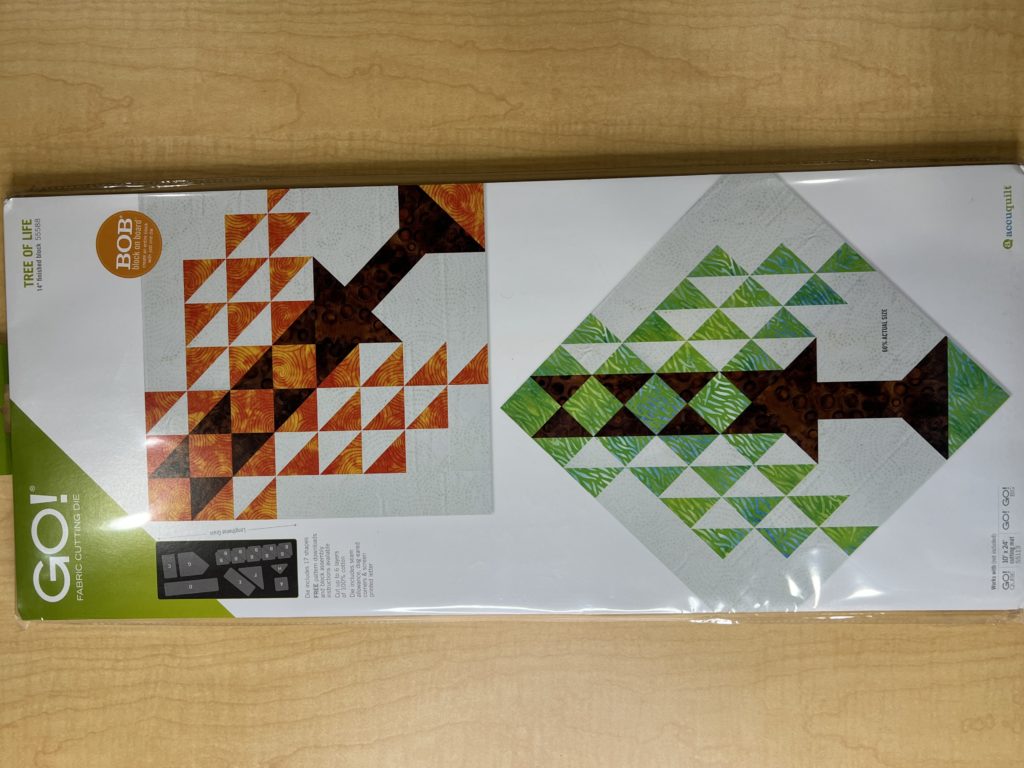 New to the ambassador sponsors this year is Prairie Spirit Alpacas. They sent us this wonderful alpaca wool pressing mat. This will be put to good use. I love using wool pressing mats. Thank you to Prairie Spirit Alpacas.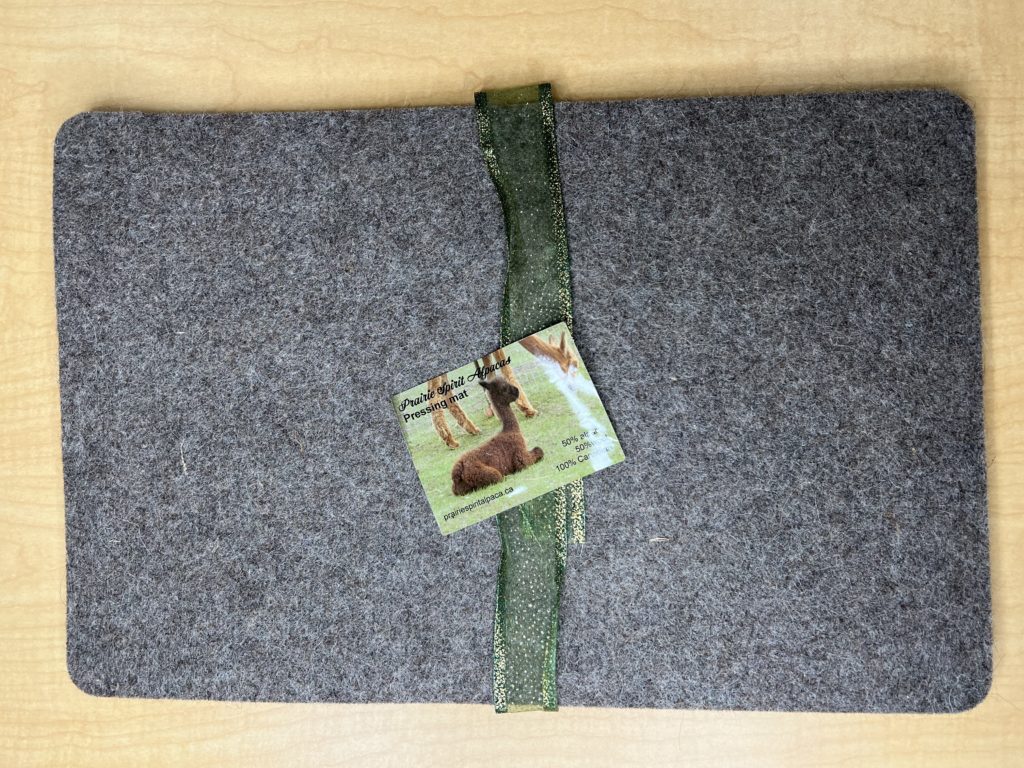 Let's be honest, I know what you have all been waiting for. Check out all of the fabric goodness I received.
Up first is the fabric that I received for the September 2022 blog hop. It is a bundle of 20 half yard cuts of their gorgeous new line called Silverado. Designed by Kathy Engle, it is full of grays, blues, and whites. In addition to the half yard cuts I got 2 yard pieces of 2 of the line's fabrics. One is Cheerio – Gray Tin and the other is Plains Animal in Blue Ocean. Gorgeous!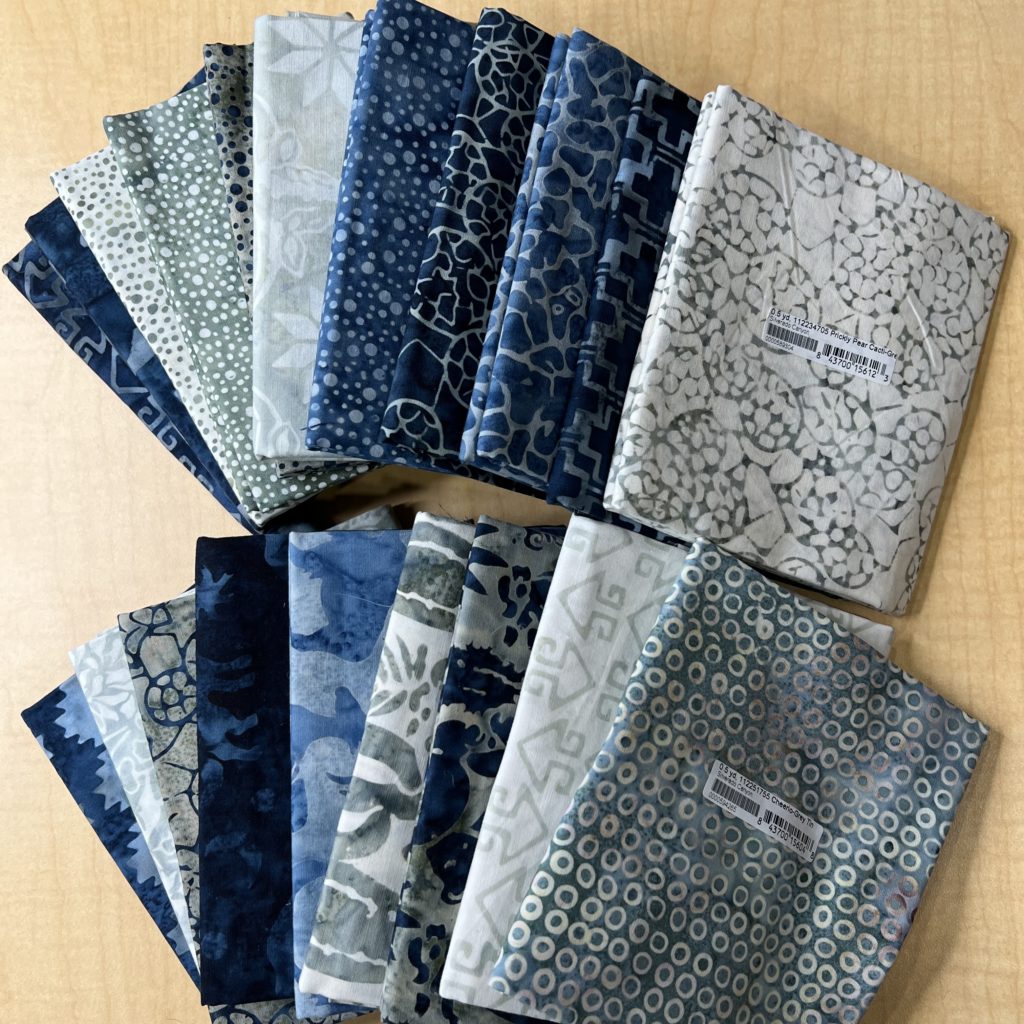 In addition to Silverado, we received two packs of Island Batik stash builders. Perfect for those of you wanting a small piece of a certain colored fabric, these stash builder packs have 5 rolls of fabric. Each roll has 4 strips of fabric cut 5″ wide by width of fabric.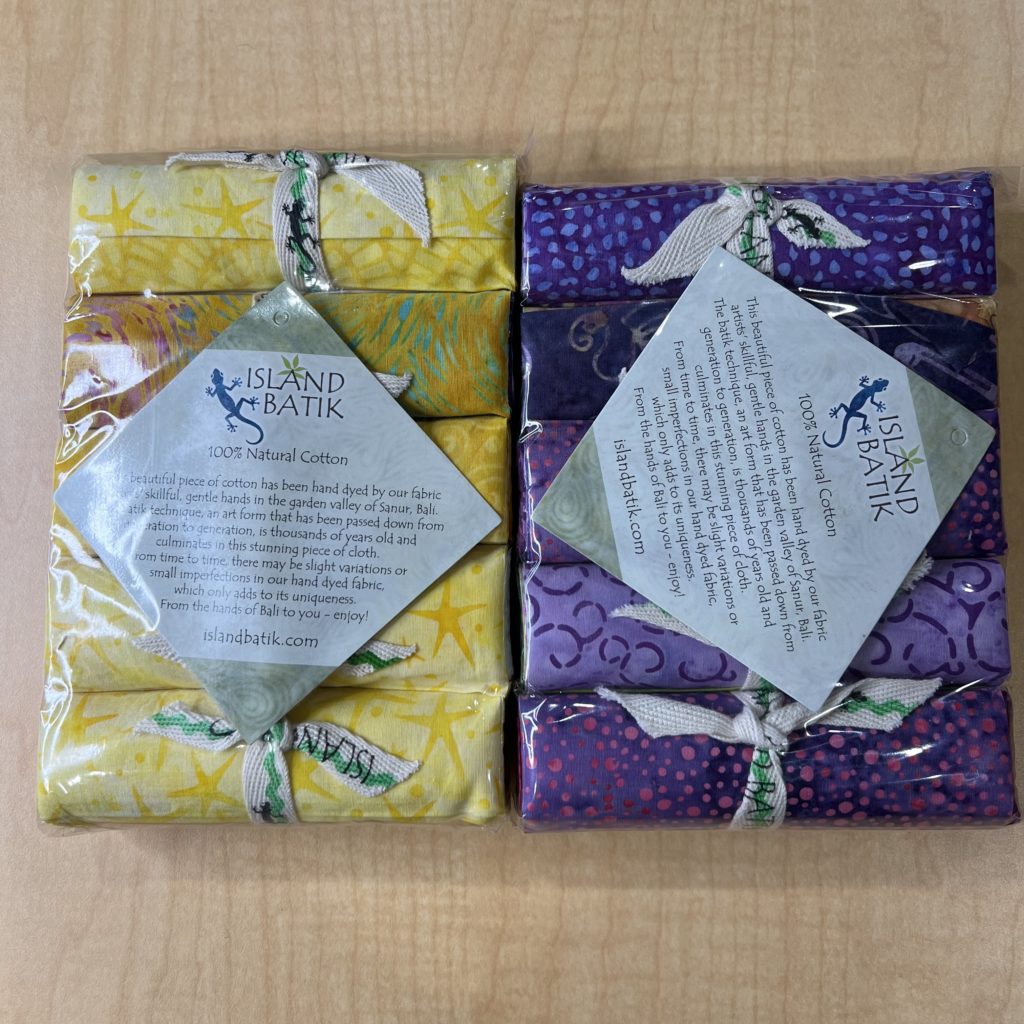 The ambassadors also receive a set of precuts from one of Island Batik's new fabric lines. I was lucky enough to get a strip set of Paisley Got Mod by Kate Colleran of Kate Colleran Designs. To accompany that I received 2 yards each of Island Batik's Teal from their Foundations Tantalizing Teals line and Chartreuse from their Foundations Glorious Greens line. I'm going to have fun with this fabric!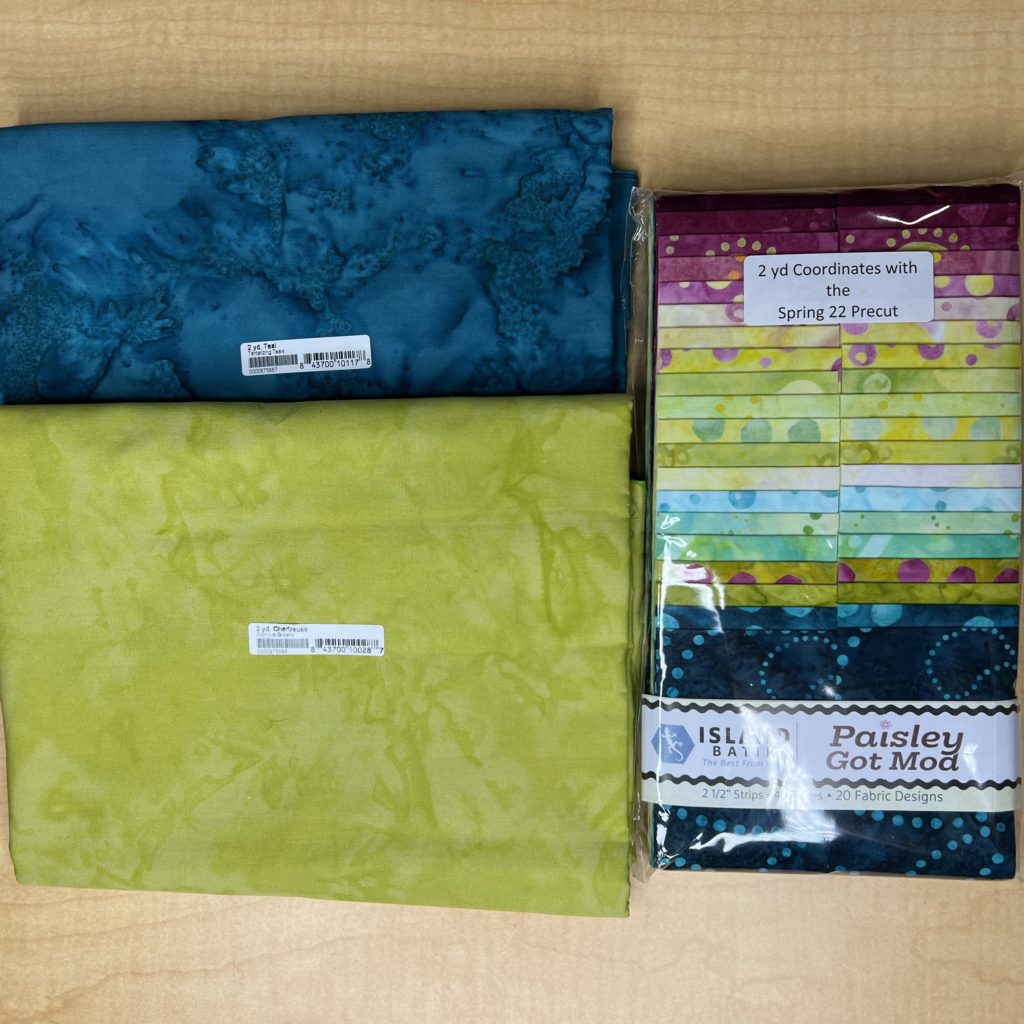 More Fabric!
Island Batik is always so generous with their foundations. In this shipment I received the following half yard cuts (in order of the photo):
From their Solids: Fuschia, Green, Orange, Dark Gray; Foundations Basics: Raisin, Butternut, Cloud; Foundations Blenders: Powder Blue, Branch Blue, Bubbles Custard, Bubbles Cherry, Pebbles Coffee; Marvelous Multis: Pinecone.
In addition, we received 4 yards each of their Gray, White and Black solids.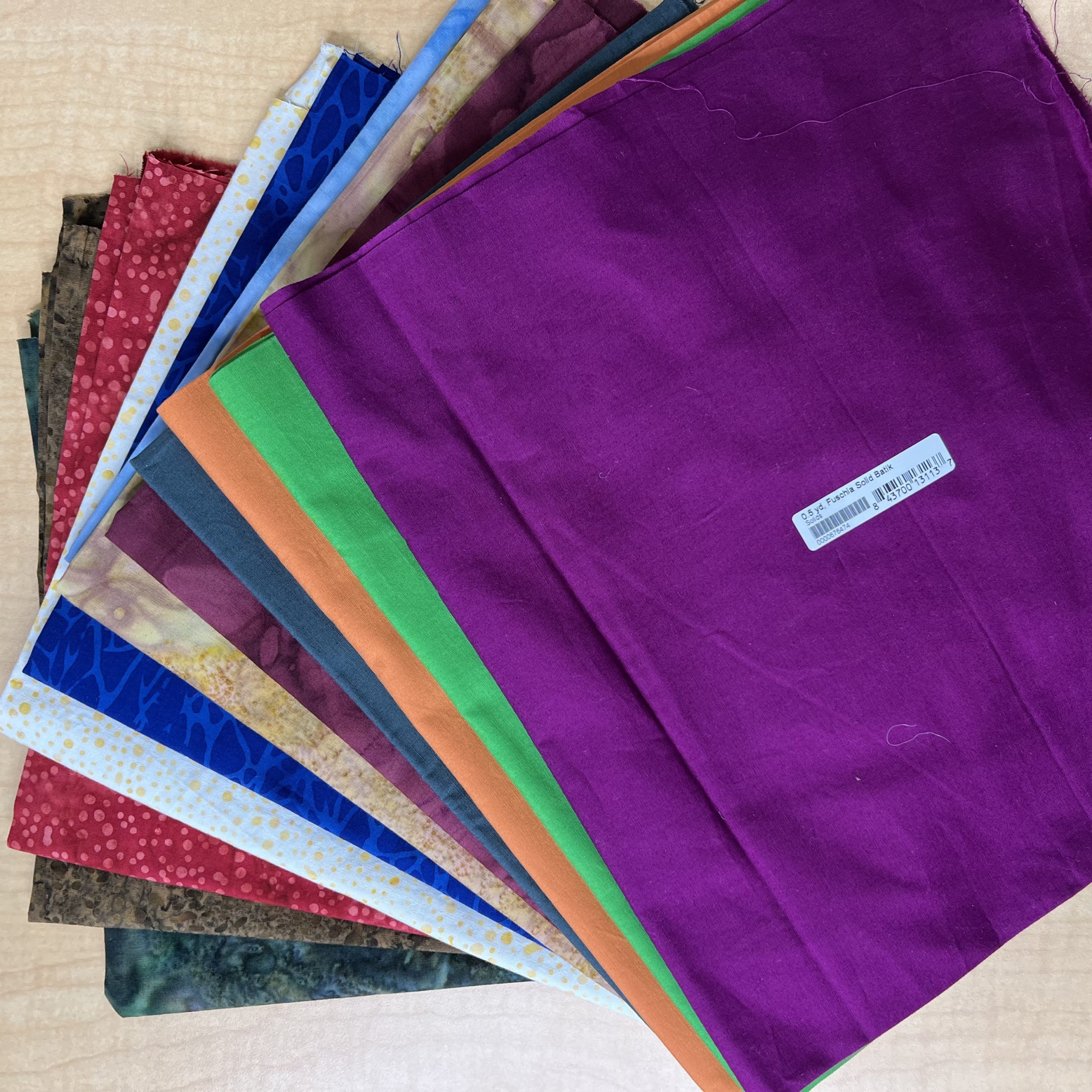 Lastly, is something I can't show you yet. You'll have to wait until our November blog hop to see this new Island Batik line. I was so excited to open the package that I opened it before I took a photo. I can assure you that it is beautiful.
Thank you for everything Island Batik!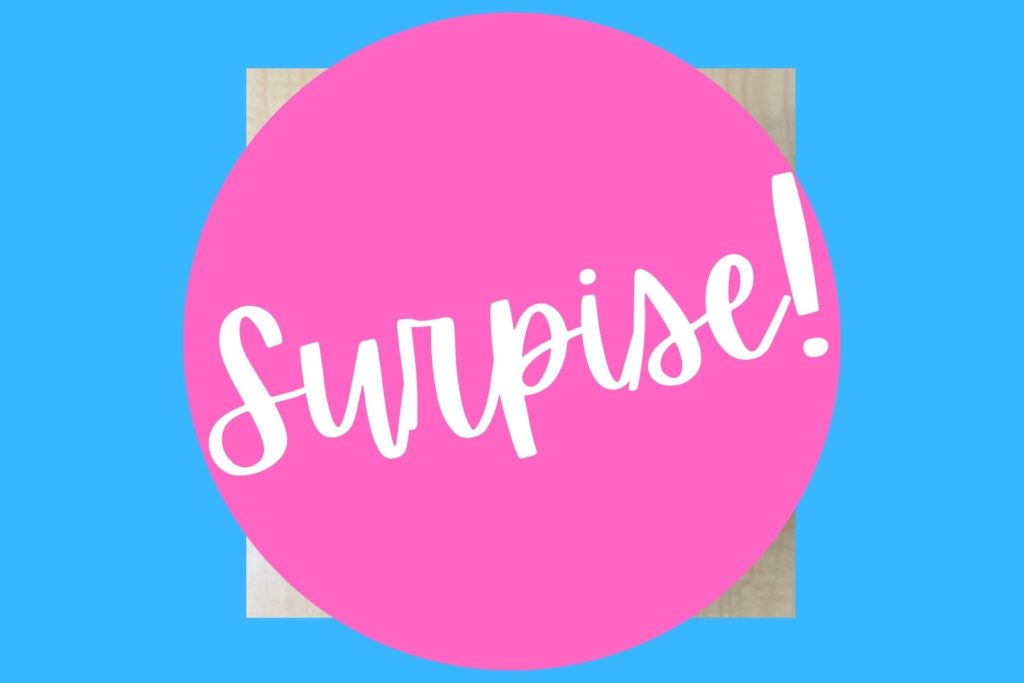 Stay Tuned!
Sign up for my email so you can stay up to date on all of the projects I make with all of these items. Thank you to Island Batik and all of the industry partners.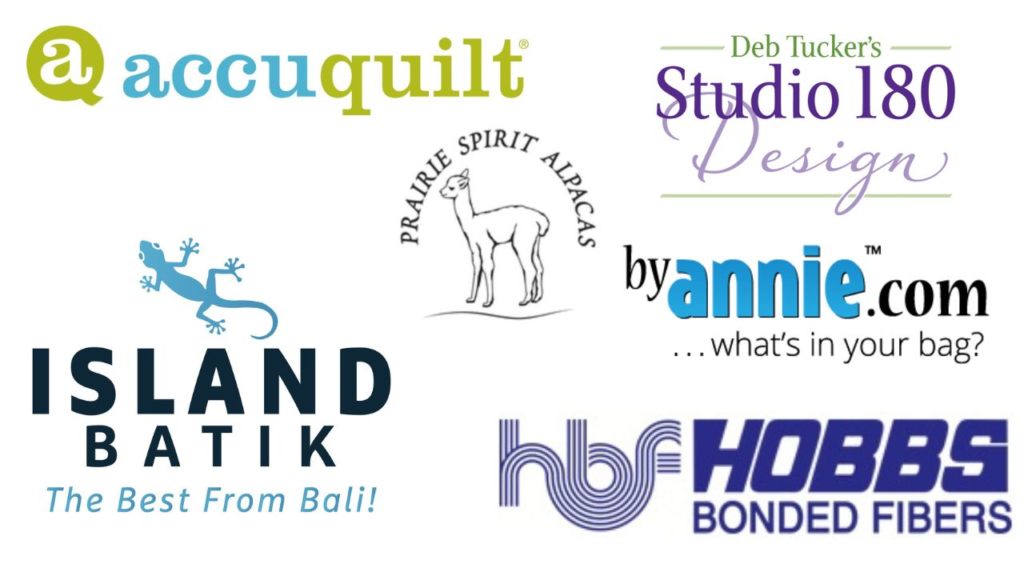 Happy Quilting! – Claudia