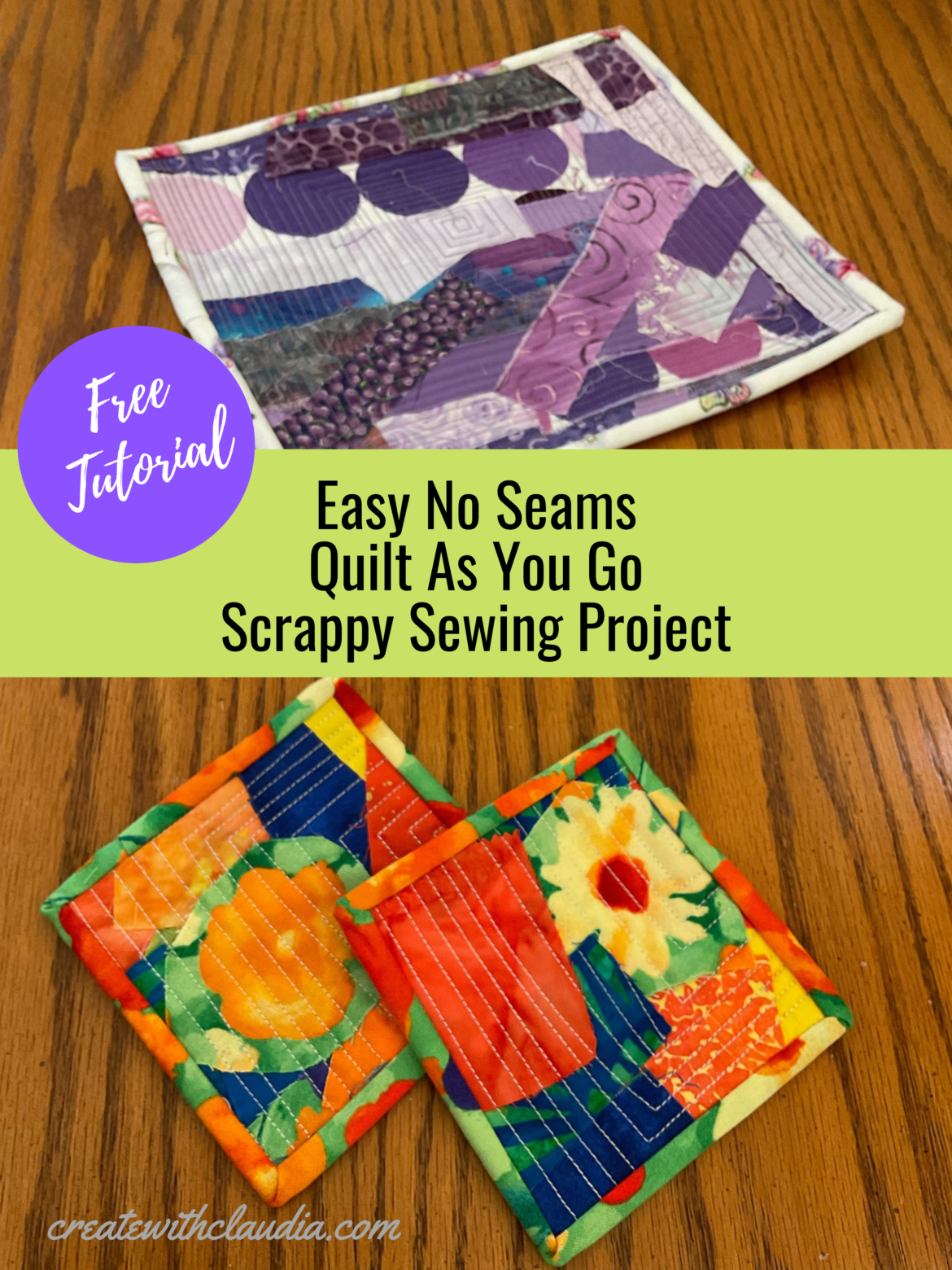 No Seams Quilt As You Go Sewing Project
I am really enjoying doing this "Working Our Scraps Off" series on YouTube. Here we are in August and it is already the sixth episode. Wow! If this is your first time visiting my blog, welcome. My guess is that you are here because you like scrap fabric projects as much as I do. This month it is a no seams quilt as you go sewing project that is super easy.
When I made this project it was in the late summer and it was a really busy month for me. I decided I wanted to something quick and easy that did not take too much brain power. The result is this fun sewing project. You can make these little mini quilts ( or whatever you want to call them) in absolutely any shape or size. All you need are a few supplies and you are set.
I made coasters and a mini table topper for my projects.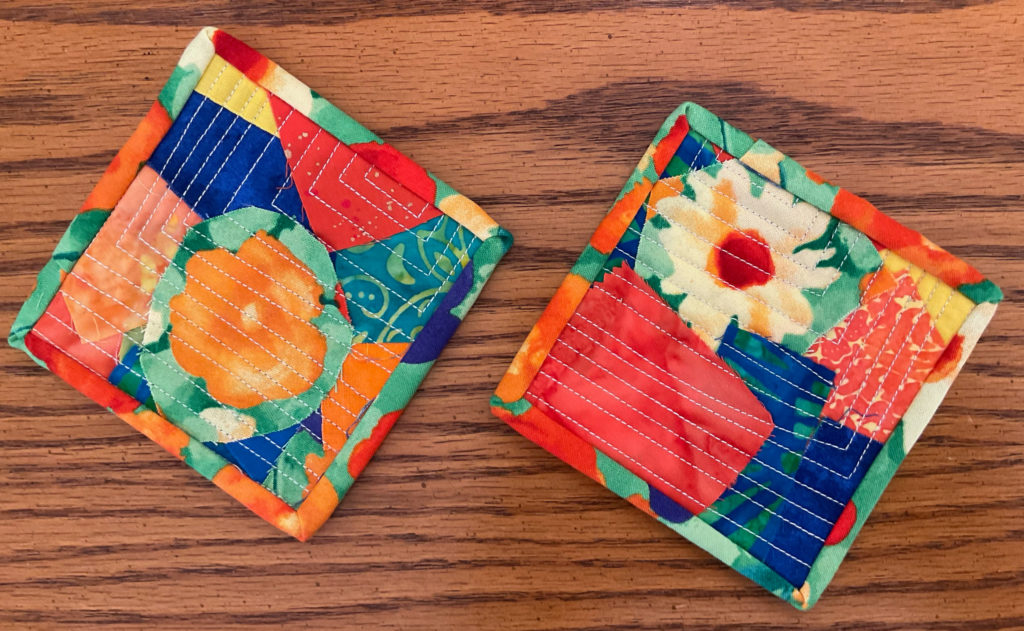 How to Make the No Seams Quilt As You Go Sewing Project
This video shows you the every step of the process except the binding. Below is the list of supplies you will need. As quilters, I am pretty sure that most of you are going to have these supplies on hand so you can get started on one right away.
Supplies Needed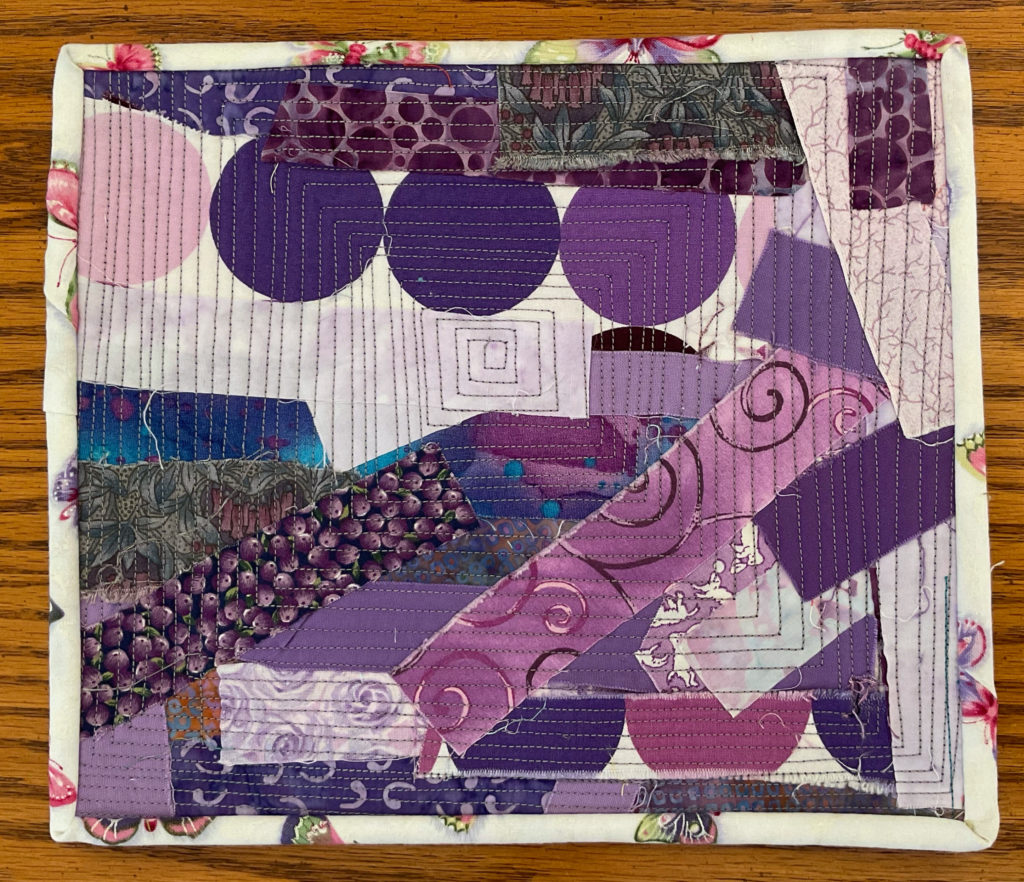 Scrap fabric pieces of any size or shape
A piece of backing fabric cut about one or two inches larger than your desired finished size
Fusible batting large enough to cover the backing fabric (regular batting will be just fine too)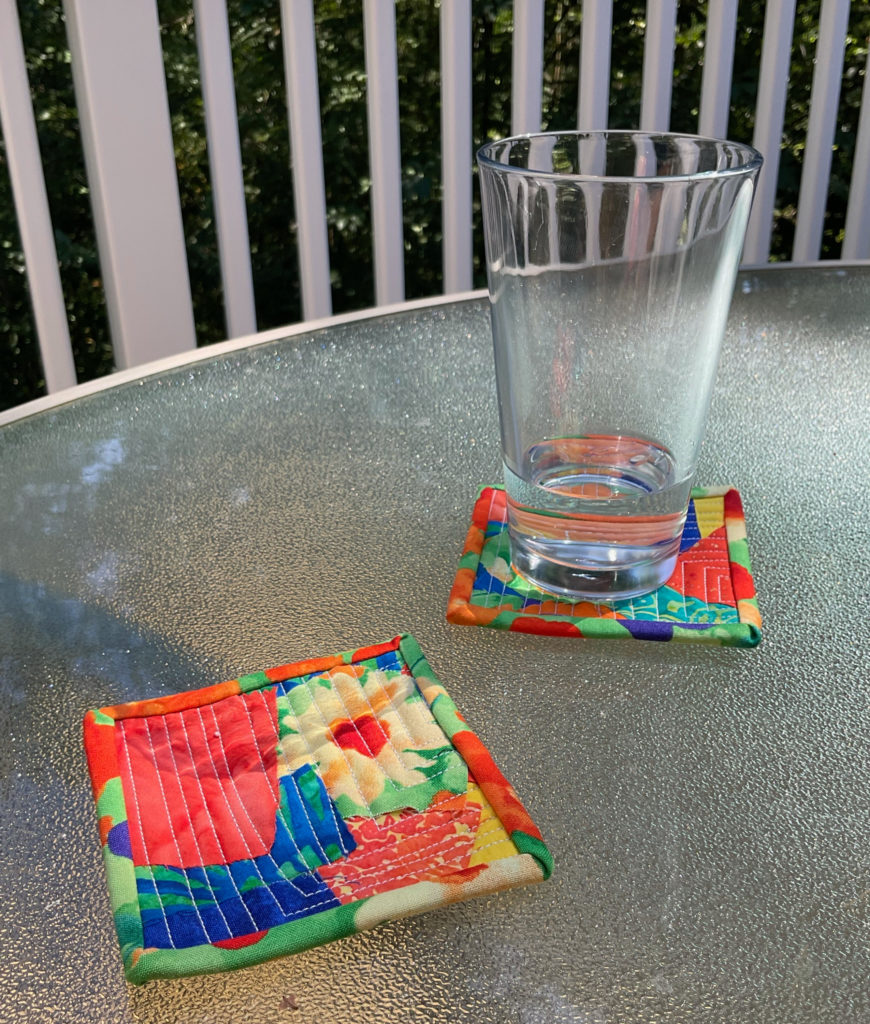 About The Working Our Scraps Off YouTube Series
I'm having so much fun with this new video series that I started a facebook group for people who want to join me. It's a place where people who want to find out ways to use those left over fabric scraps can come together and share their versions of the projects I demonstrate. I hope you'll join us.
Remember, when posting pics of your work, make sure to use the hashtag #workingourscrapsoff so everyone can see your beautiful and scrappy creations.
Happy Quilting!