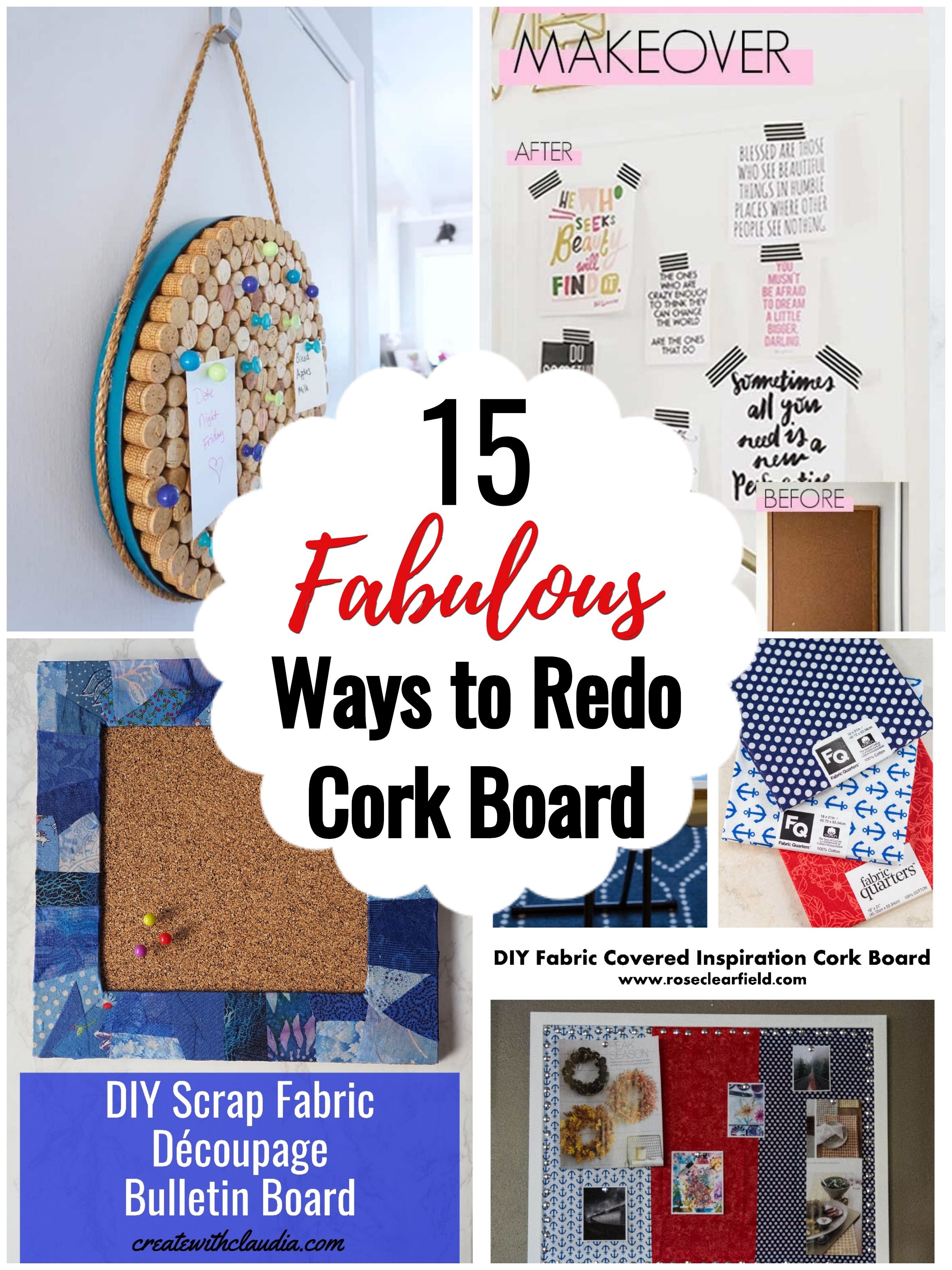 Fabulous Cork Board Transformations
Every year, when back-to-school time comes around, I know it's time to start organizing our schedules. To make that easier I have a big bulletin board where I put notes, sports schedules, and other important items. Unfortunately it's just a big, plain board in a corner of the laundry room. This year I decided that I would jazz it up a bit, so I started searching for ideas. Here are 15 fabulous cork board transformations that I found.
This striking transformation is easy to do and packs a punch graphically. It would look great anywhere. It's almost too pretty to pin stuff on.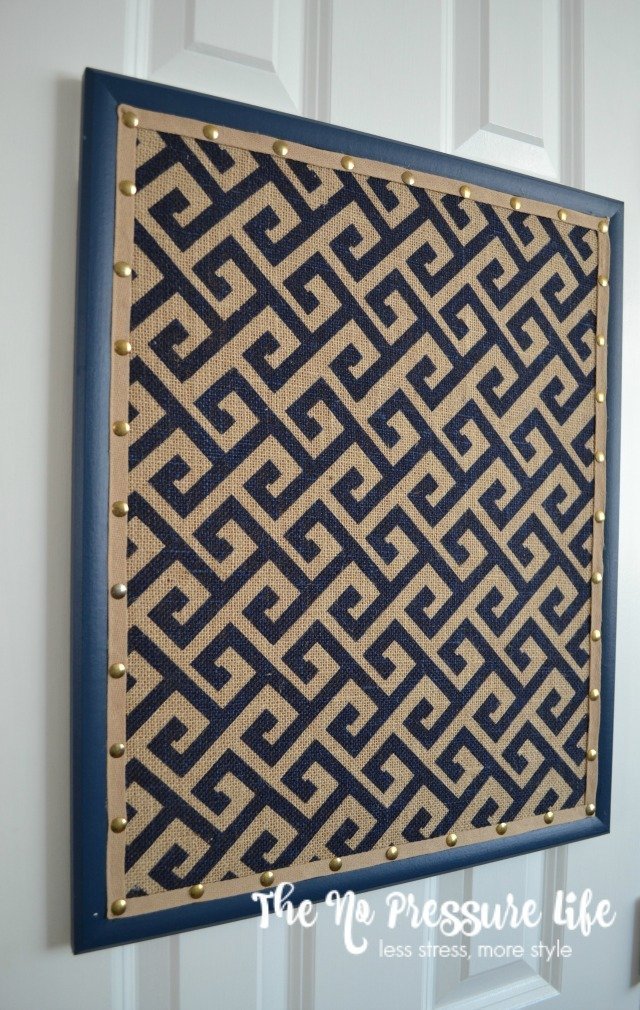 The round edges of this bulletin board soften the look, and the bold fabric gives this makeover an artistic look. Just imagine all of the looks you could get depending on the fabric you choose.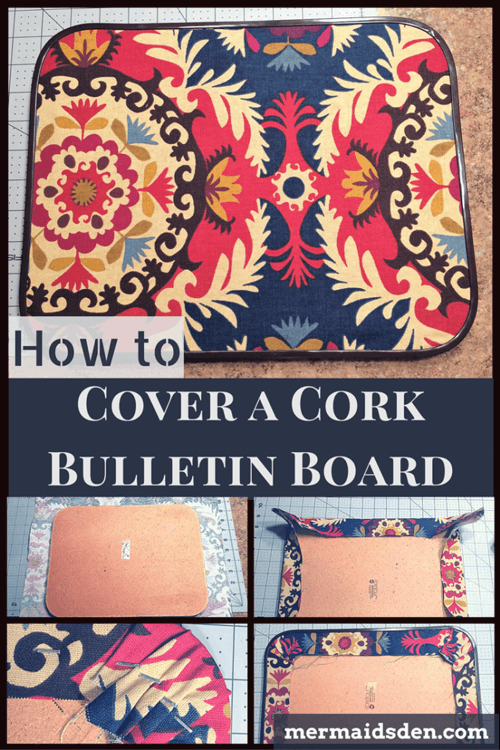 What a bright and fun way to transform a bulletin board. The ribbon and buttons add an extra touch to really make it stand out. One nice thing about the ribbon is that it allows people to hang a picture without sticking a pin in it. Love this transformation!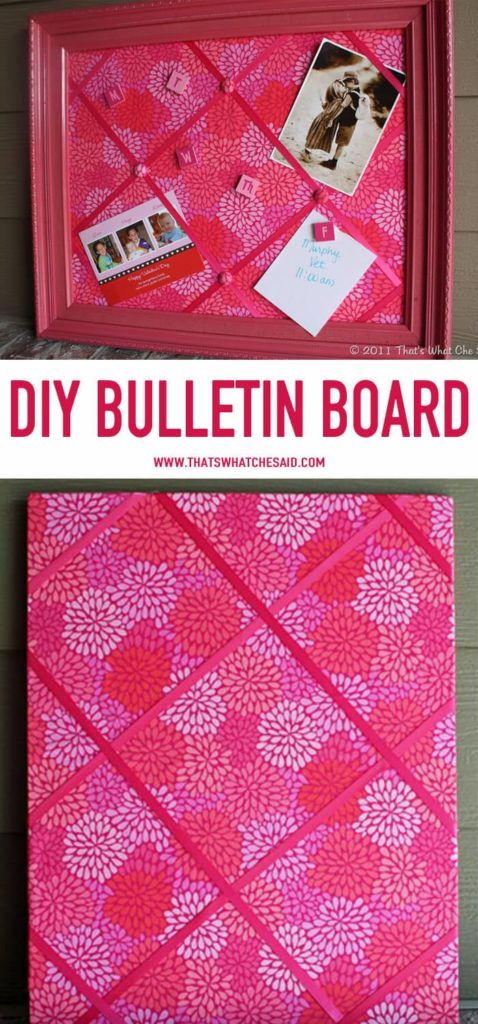 This cork board redo is almost too pretty to use. Any announcement would look good hanging here. The nice thing about this project is that you don't need many supplies to make it.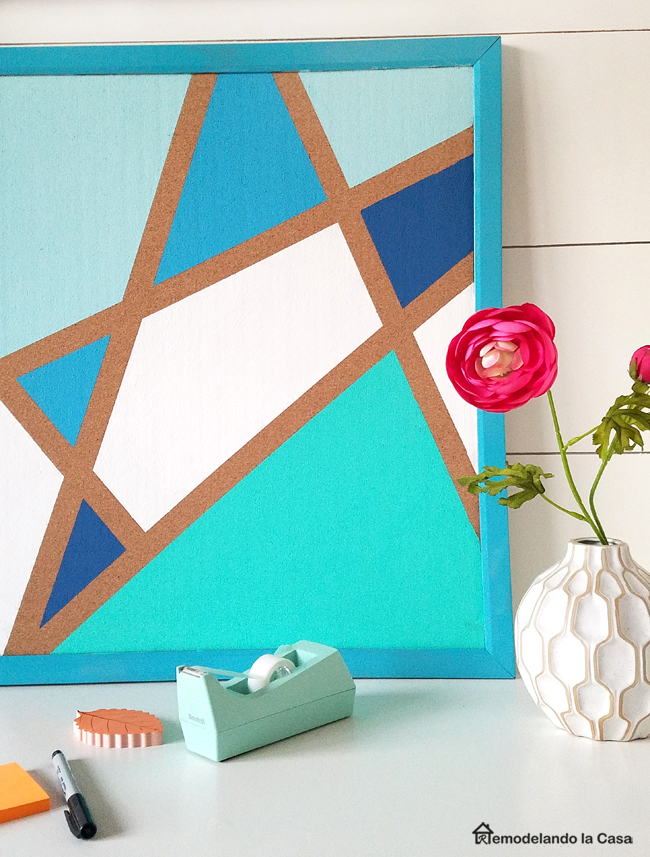 I love any project that is a money saver, and this bulletin board, with its fancy frame, looks like it would cost a lot, but it doesn't. It also looks easy to make, which is even better!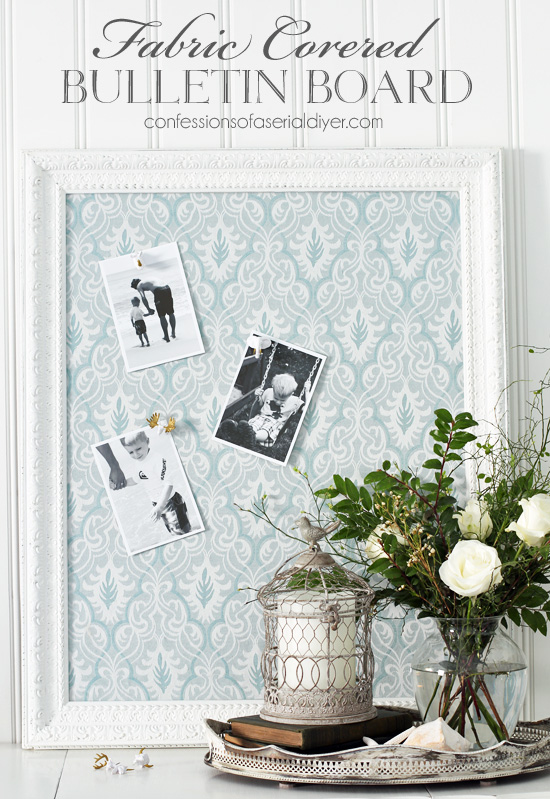 If you sew, or just happen to have a lot of fabric scraps around, then this fun DIY is for you. Transform cork tiles into a unique and useful bulletin board, all while repurposing items from around the house.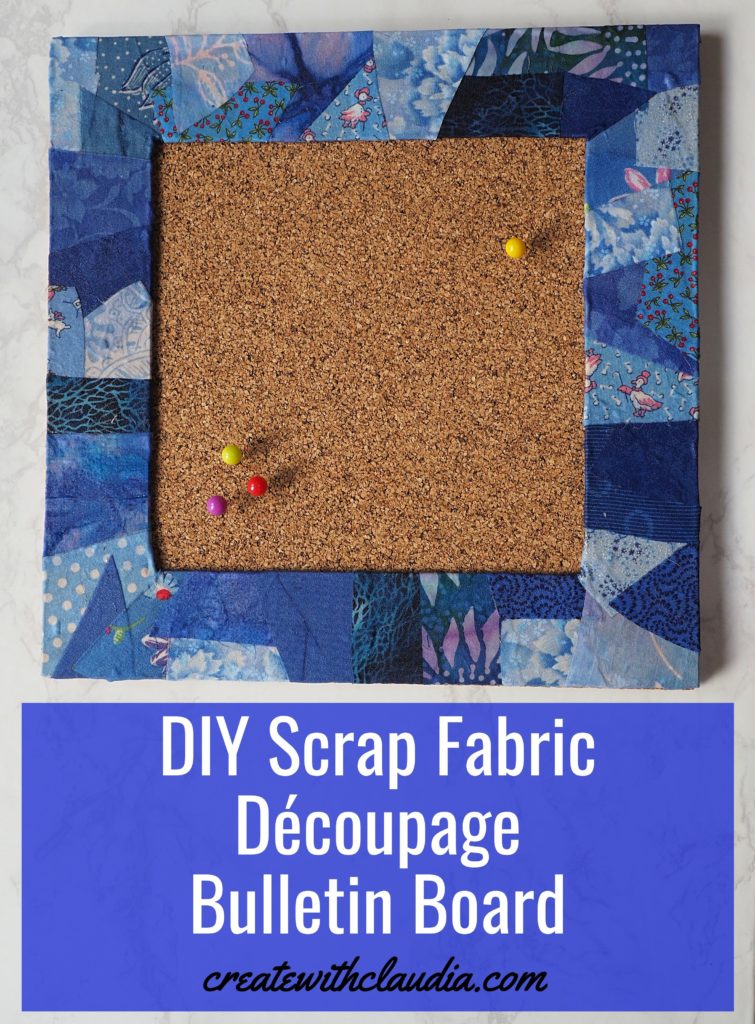 Now here is what I would call a real transformation. According to their post, this bulletin board was over 20 years. The redo makes it look brand new, and the burlap and nail heads make it look right on trend.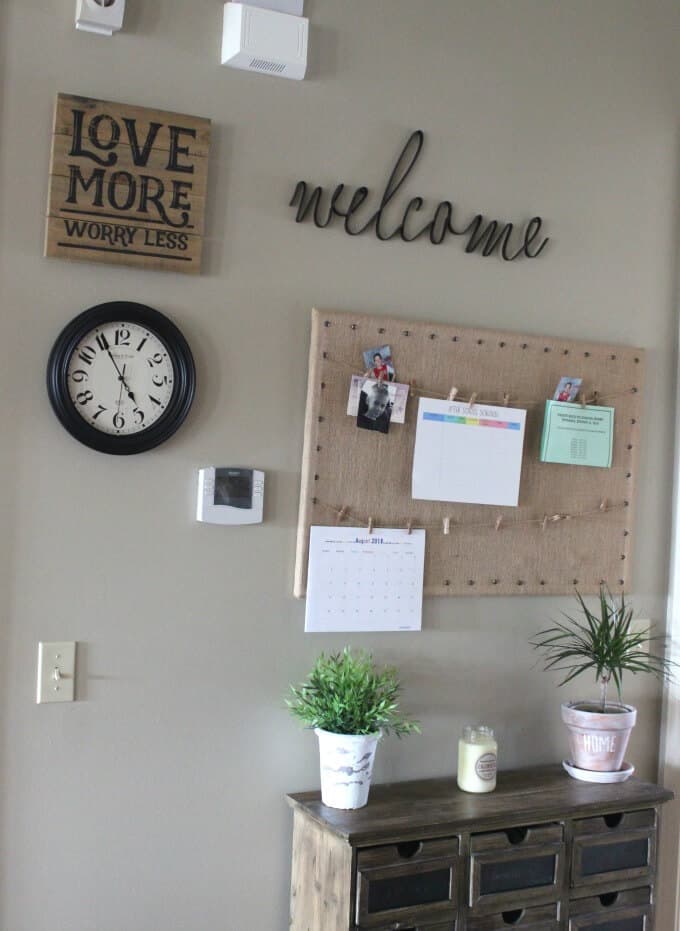 If you want a lot of space to hang stuff, then here is a solution for you! This project probably takes more time than the others listed here, but the finished wall looks terrific and you get tons of usable space.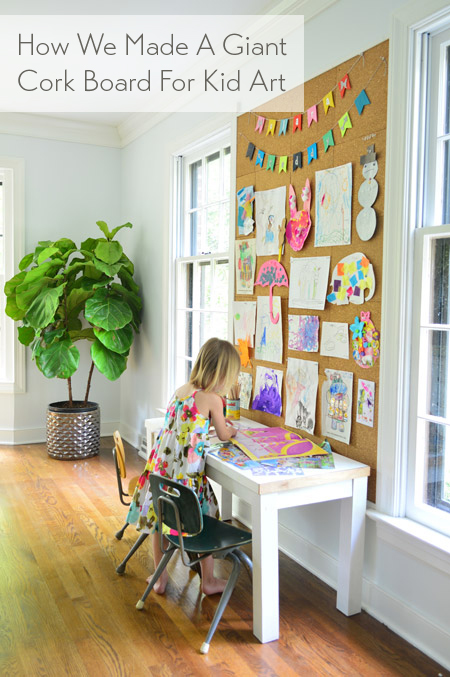 Don't worry, you won't have to drink all this wine to get the corks for this fabulous cork board. You can buy them at almost any craft store. This is such a fun and creative way to make a bulletin board, and you won't overlook any important announcements if you stick them on here.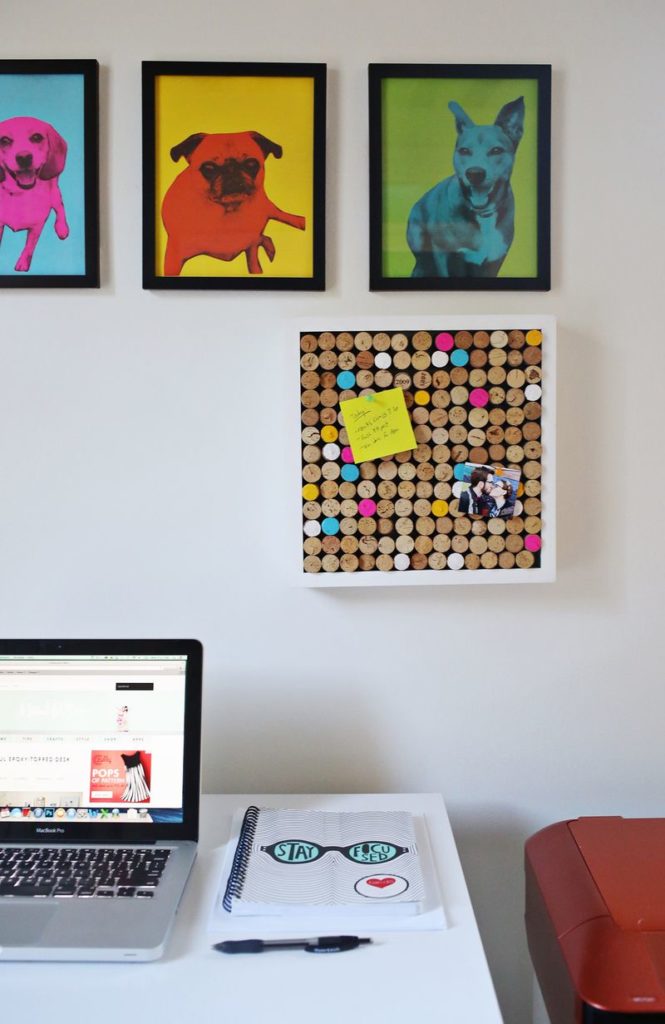 These smaller displays are a fun way to show off your artistic ability and, while they are almost too pretty to use, they can be. Because of their size, they'd be good for smaller spaces.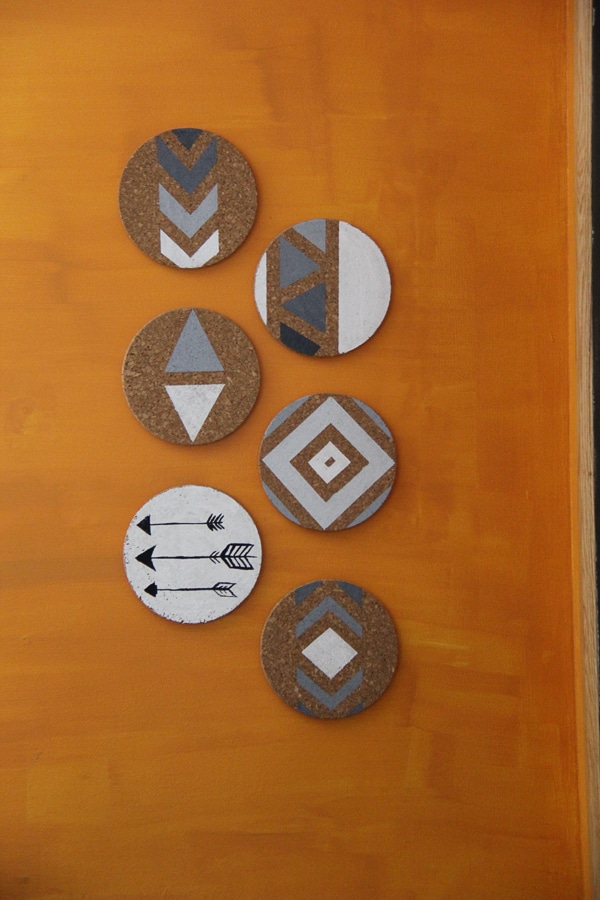 I love that Rose used multiple fabrics on this cork board redo. It adds a nice graphic design to the piece. You could have each color represent a different section, like school events, personal events or other things.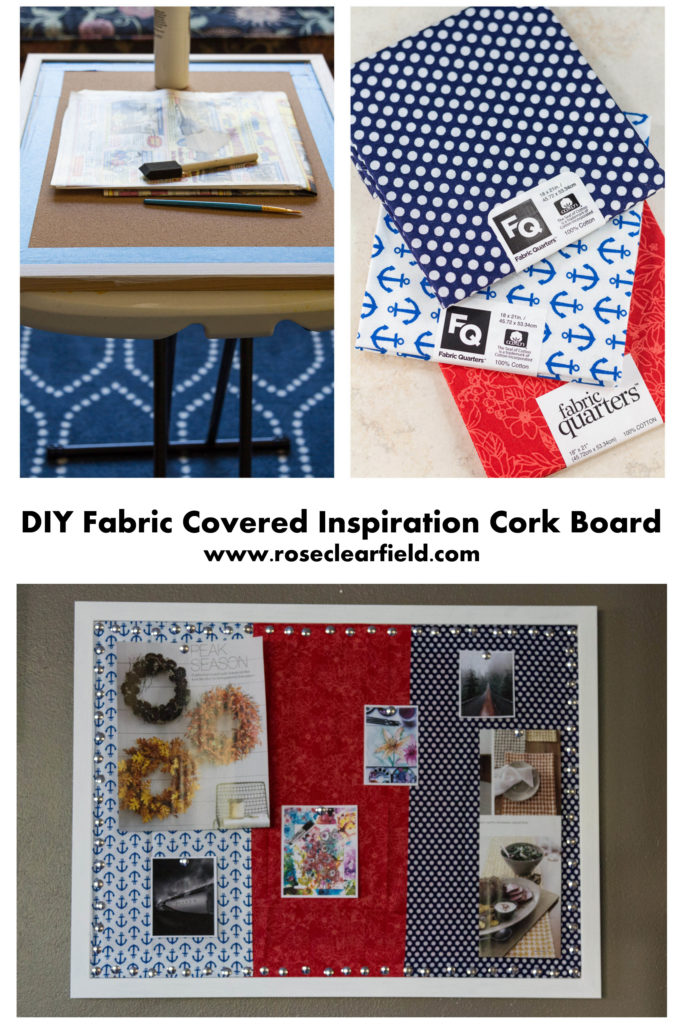 Here's another fun way to show off wine bottle corks. This time it's round. I love the fact that almost everything used to make this project is recycled. I could definitely see this hanging in my kitchen with handy reminders hanging on it.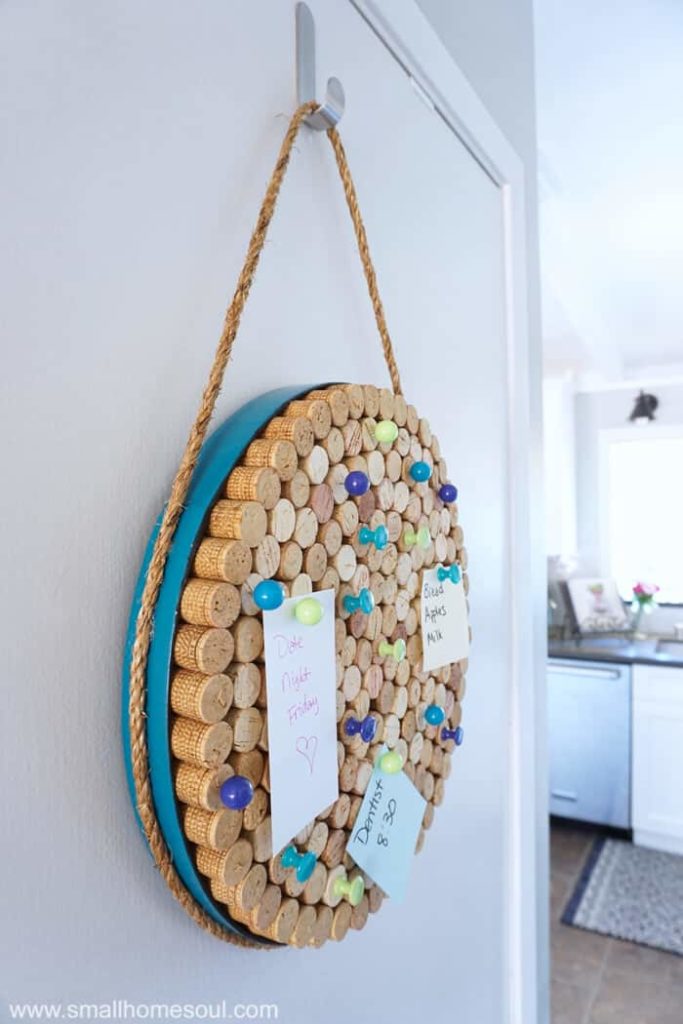 For a completely different way to display important notices, check out these restyled clipboards and the display. It's unique, functional, and would look great in an office or work space.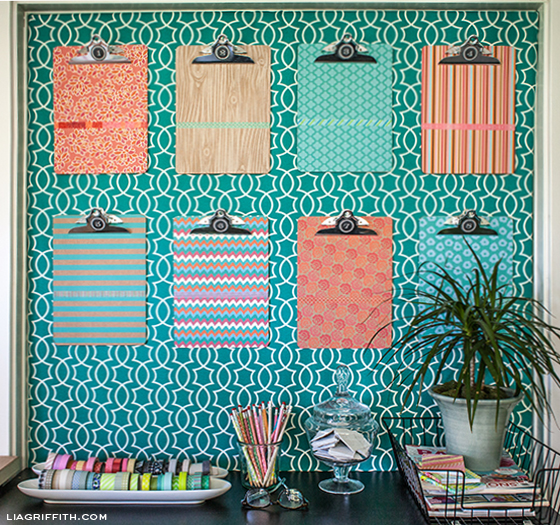 You can't go wrong with a little bit of paint and a thrift shop bulletin board. This tutorial shows you the dramatic change that you can do yourself.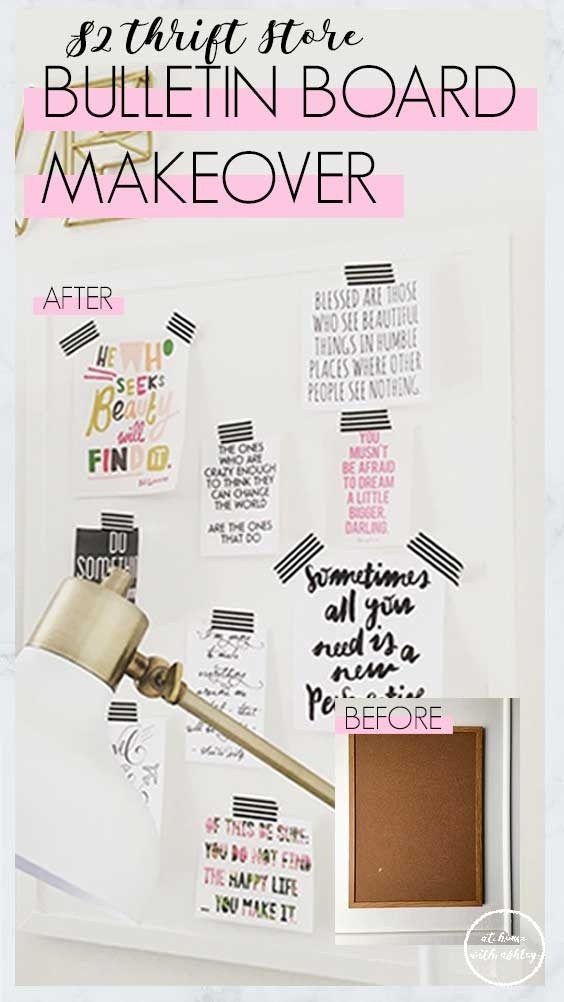 Check out this cork board redo. It's done with vinyl and wow, does it really transform a boring tile into something special. It looks easy too.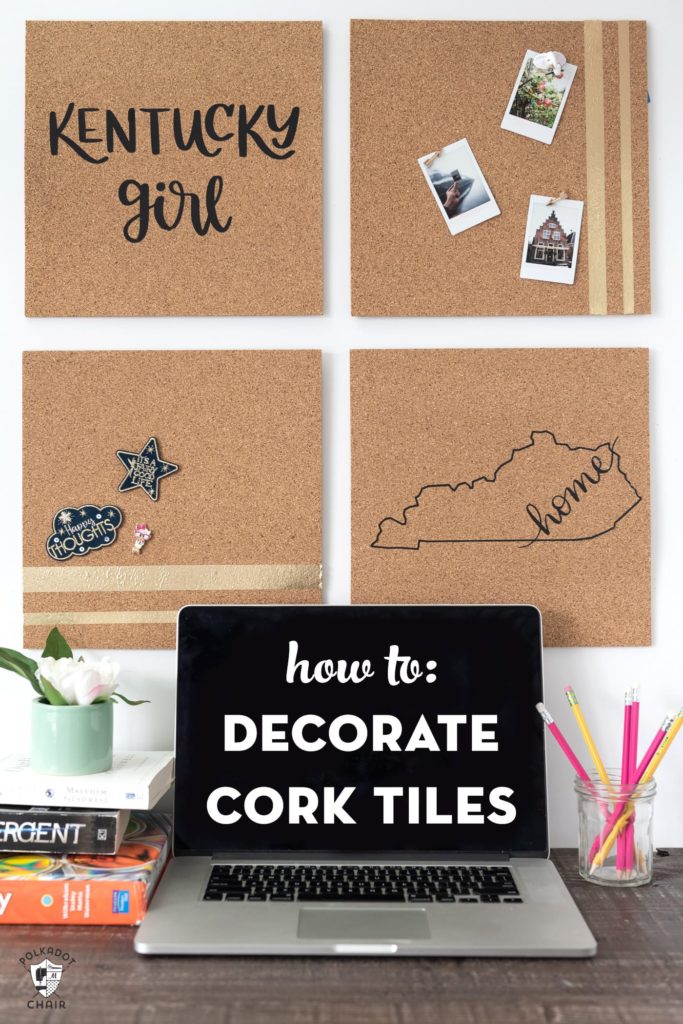 There you have, 15 fabulous cork board transformations. They all look terrific and would look great in any space. Best of all, they all look easy to do, and I don't know about you, but I'm all about easy crafts.
As an Amazon Associate I earn from qualifying purchases.