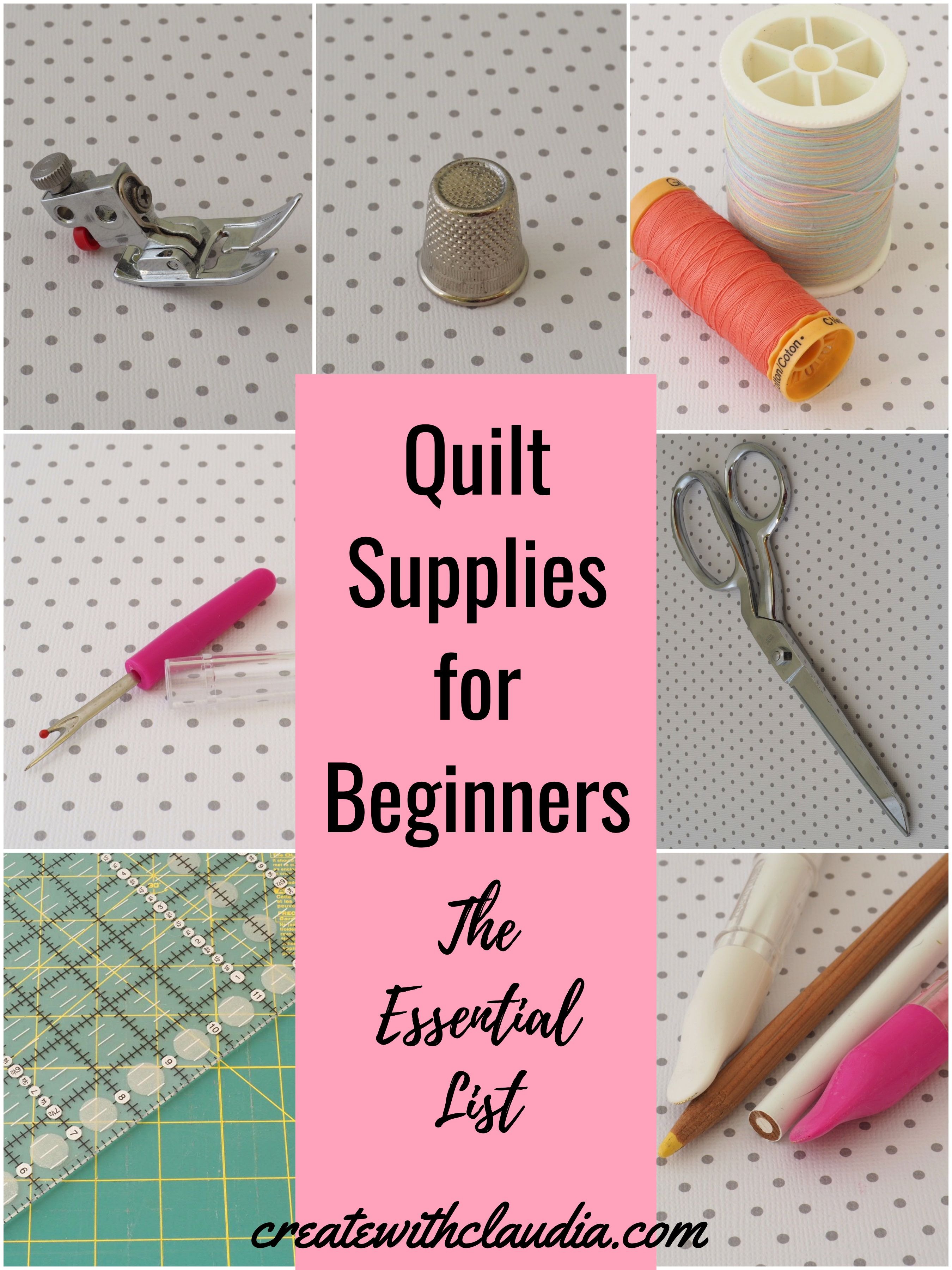 Quilt Supplies for Beginners – The Essential List
If you have decided to take up quilting, you are going to need some basic supplies, so I came up with this list of quilt supplies for beginners.
When I started quilting about 30 years ago, I bought a generic craft book that listed about 3 things that I would need, and then I taught myself. I headed out to the store, bought the suggested items, and then proceeded to fill my cart with unnecessary items that I have never used to this day. You don't want to make the same mistakes I did.
Before you purchase any items for this new hobby, do a little research and think about what type of quilting you will be doing.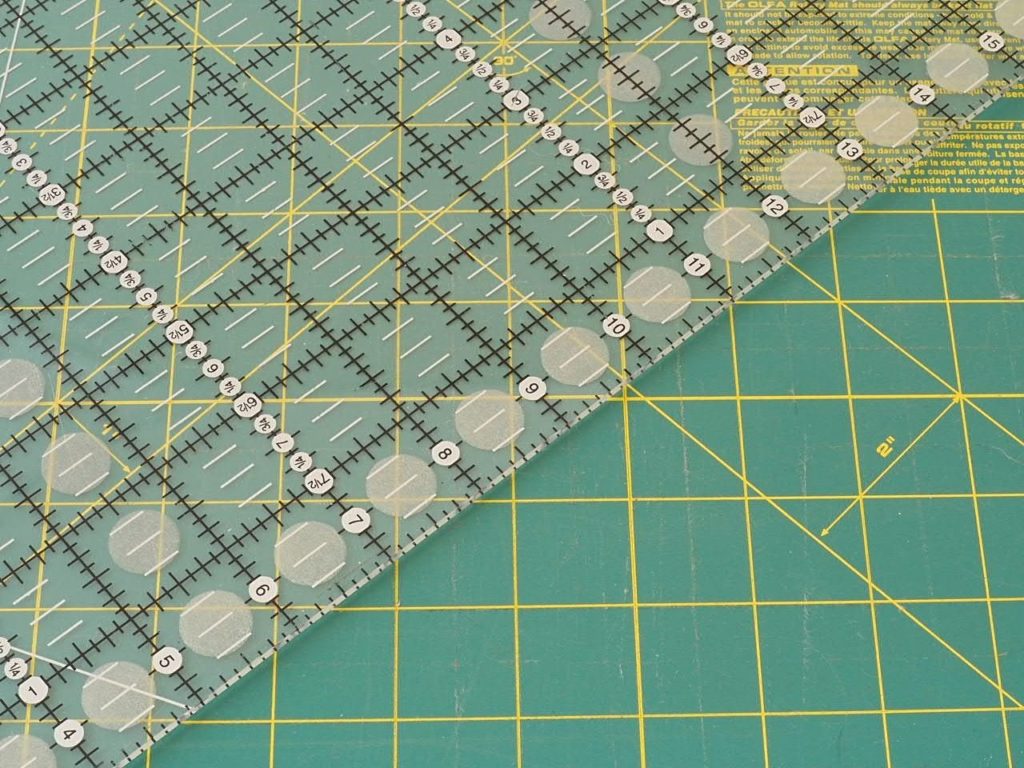 Basically, quilting consists of 2 parts.
Piecing the top – Sewing together the pieces of fabric to make the decorative design.
Quilting – Stitching the pieced top, batting (the soft insides), and the backing.
Quilts can be made by hand, by machine, or by a combination of both. Many artists will machine piece the top together and then hand quilt the layers together.
No matter how you decide to make a quilt, you are going to need some basic supplies.
I have broken this list down into 3 sections:
Quilt supplies for beginners that all types of quilters should have
Supplies if you will be using a machine for the entire quilt, or part of it
Supplies if you will be making the entire quilt by hand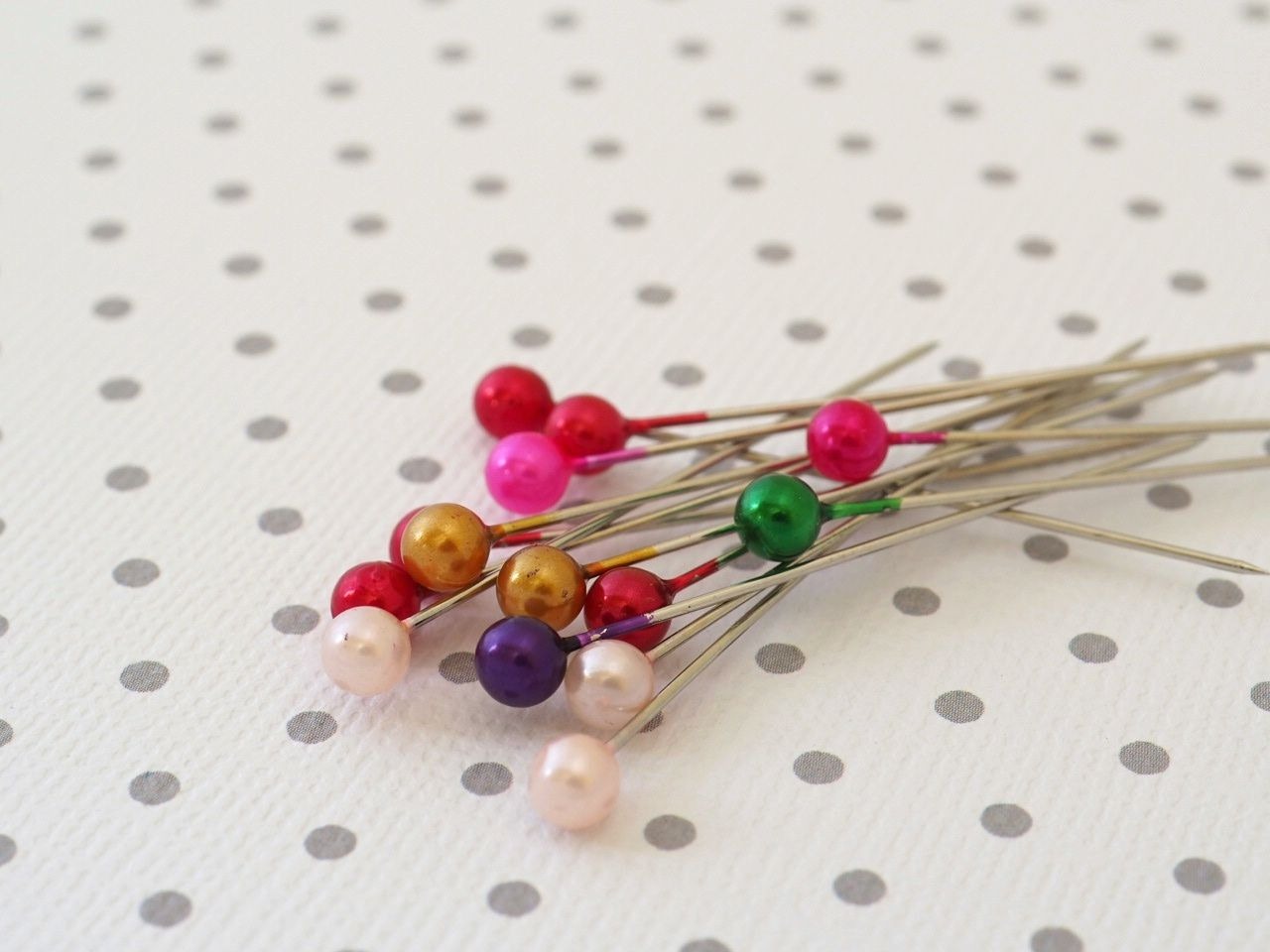 Basic Quilt Supplies All Quilters Should Have
Self-Healing Cutting Mat – You will be cutting plenty of fabric in various shapes and sizes. Cutting mats have printed grids on them to help you with accurate measurements. They also protect work surfaces.
Quilting Ruler, 24"x 6.5" – To get started you really only need one ruler. This larger size will enable you to cut almost any shape and size you are going to need.
Rotary Cutter, 45mm – These cutters glide right through layers of fabric, ensuring smooth and accurate cuts which is a must in quilt making.
Fine long pins with brightly colored heads – Pins will aid in accurate piecing.
Fabric Scissors
Seam Ripper
Iron
Ironing Board
Curved Quilter's Safety Pins
Marking Tool – Use one that is specifically for quilting. There are a number of types to choose from, but my go-to is a water soluble one.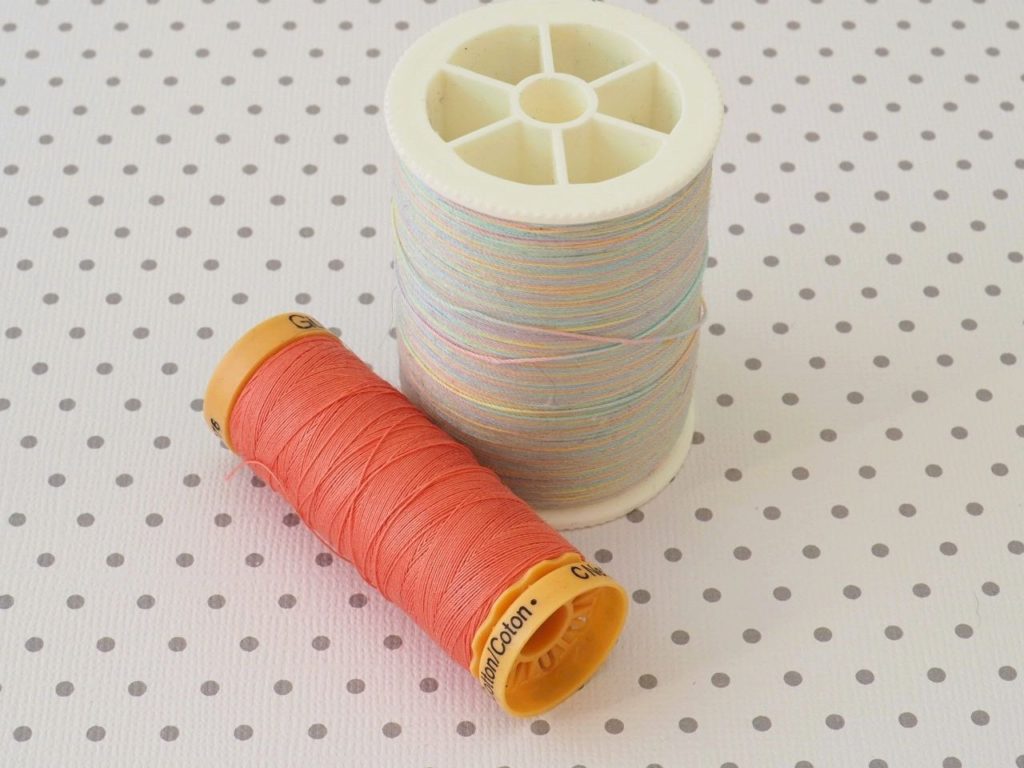 Additional Supplies If Using a Machine For All, or Part, of the Quilt Making Process
Sewing Machine – A simple machine works just fine for quilters starting out.
1/4" Sewing Foot – Most quilt patterns call for a 1/4" seam allowance. Check to see if your machine already has one before you buy a new one.
Walking Foot – Check to see if your machine already has one before your buy a new one.
Neutral Sewing Thread – 100% cotton is the best way to go because you will be using cotton fabrics.
Quilting Gloves – Especially if you are planning on quilting by machine.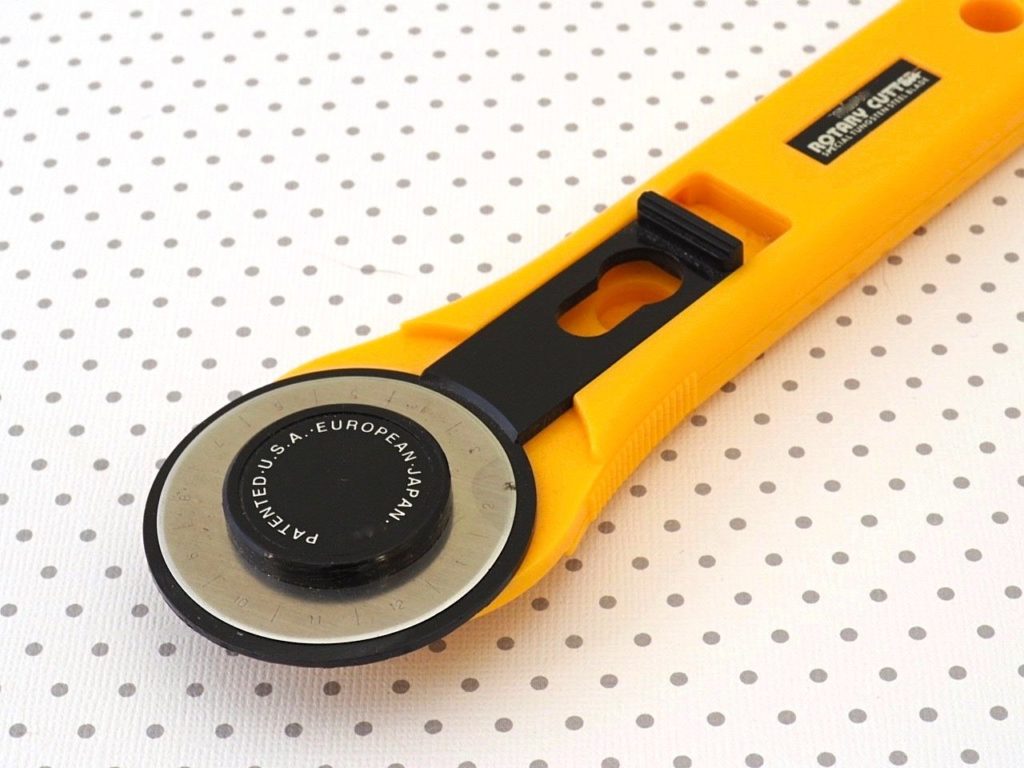 Additional Supplies If Making All, or Part, of the Quilt By Hand
Betweens Quilting Needles – Made specifically for hand quilting, these will ensure smooth stitching. When starting out, choose a size with a lower number. These are larger needles that are easier to use. The higher the number, the smaller the needle. I recommend starting with a pack that has multiple sizes.
Hand Quilting Thread – There is thread made specifically for hand quilting. It is traditionally thicker and heavier than machine thread. It may also have a coating on it to make it easier to slide through layers of fabric.
Thimble/Finger Protection– Fingers get rough treatment when hand quilting. Protect them.
Quilter's Wax – Coats thread with a thin layer of clear wax. The thread glides through fabric and makes it easier to hand quilt.
Plastic Snap Frame – I recommend a rectangle – 11" x 17". This is an easy-to-handle size that provides a decent work surface.
You may notice that I did not include fabric and batting (the fluffy middle layer of a quilt) in this list of quilt supplies for beginners. I suggest having the basic supplies first. You should be given instructions with fabric requirements once you have signed up for a class. If you aren't taking a class then the pattern you chosse should provide fabric requirements.
As an Amazon Associate I earn from qualifying purchases.
While basic quilting supplies are available at craft and big-box stores, check your local quilt shop too. I find that owners are usually quite helpful answering any questions you may have and will take the time to explain the items you will need.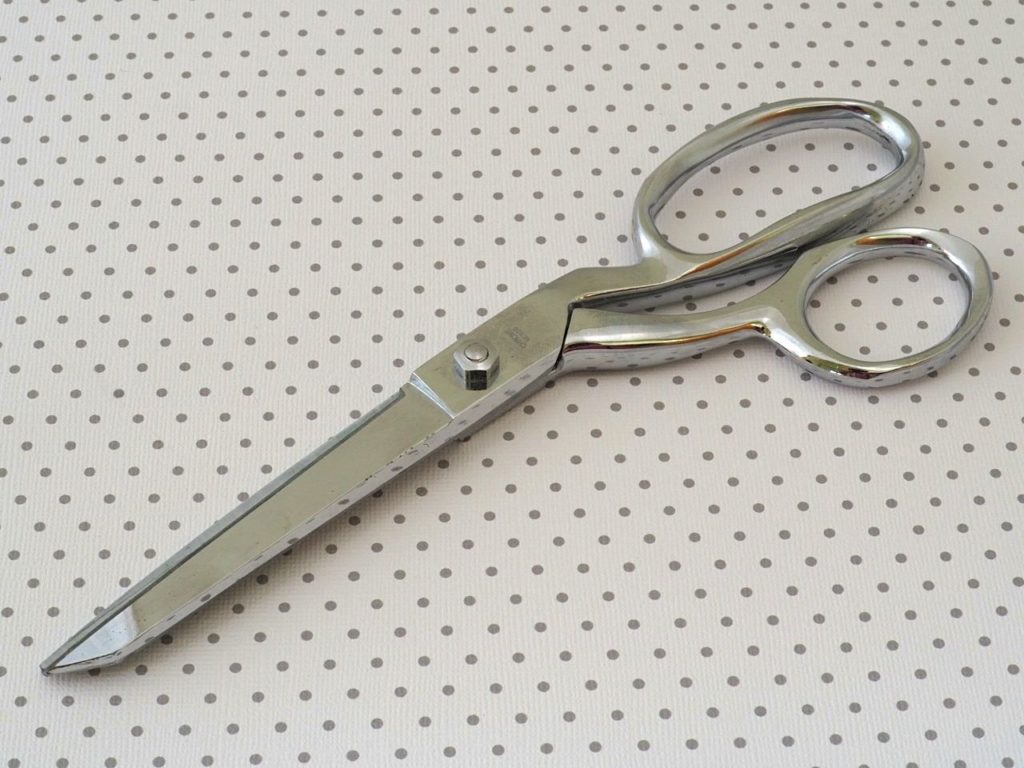 Where to Start
If you are just starting out, I highly recommend taking a beginner quilting class or asking a family member or friend to teach you. Instruction books can be very helpful and good to have on hand, but nothing really compares to hands-on learning.
Many quilt shops, churches, senior centers and community college continuing education centers offer classes for beginners.
Good luck making your quilt. There is nothing quite like finishing that first one!