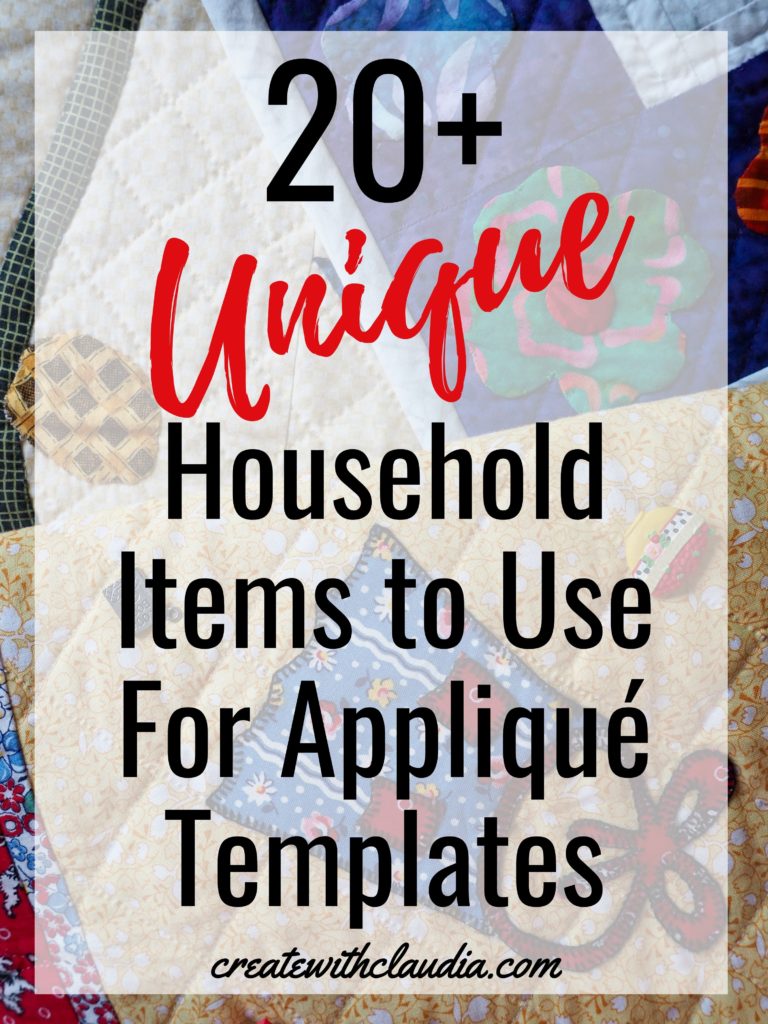 I am the first to admit that I don't use a lot of appliqué in my quilting. However, every once in a while, I will design a piece that includes some in it. The problem I have with this is that I am kind of frugal, and I don't like to spend money on appliqué templates that I will only use one time. Additionally, the ones available for sale are not always what I am looking for. So I improvise, and in doing so, I've come up with 20+ unique household items to use for appliqué templates.
I'm always surprised at the things I can find. From cleanser containers to magnets, I've never had a problem finding the perfect shape. Of course, if you are following a particular pattern, then you are going to want to use the templates that are provided with the pattern. However, if you are coming up with your own appliqué design, your first stop ought to be in your house.
Like store bought templates, these items are suitable for any type of appliqué you will be doing.
Continue reading