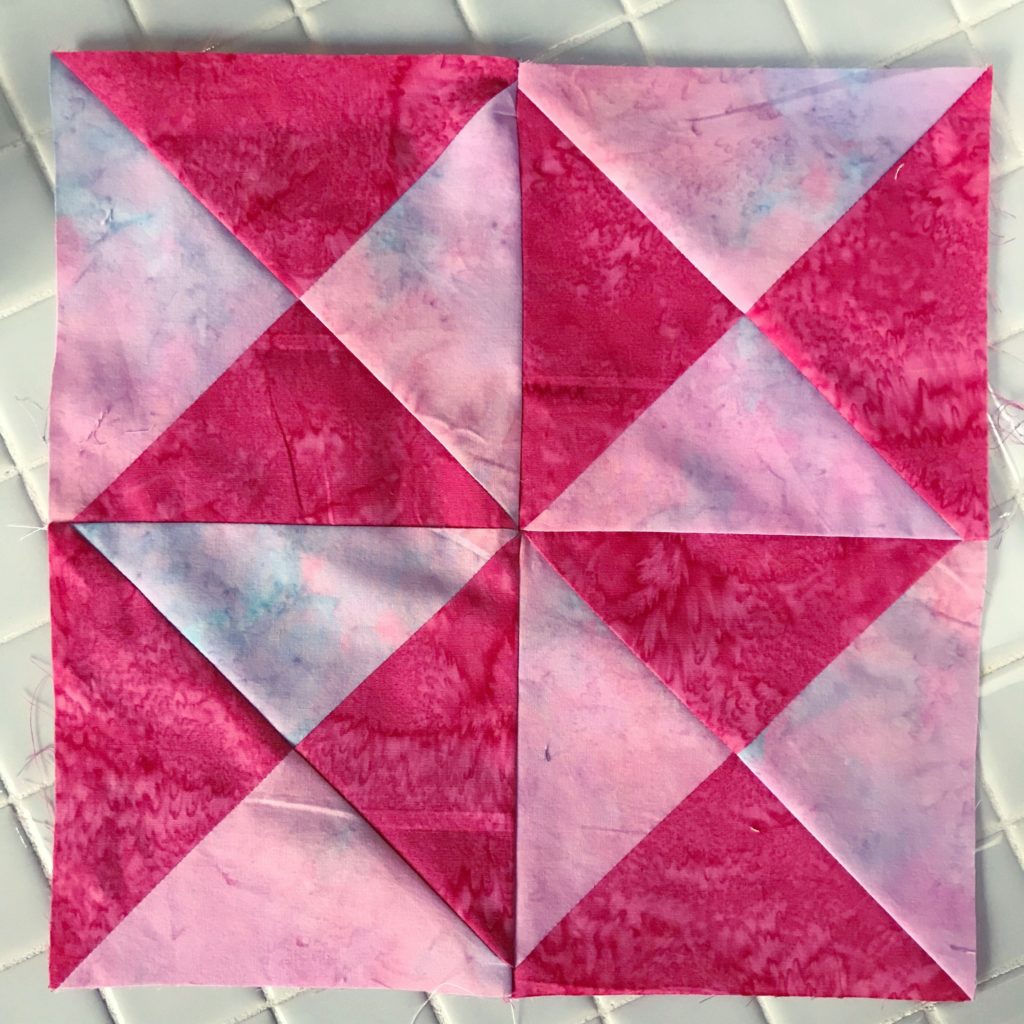 I finally got around to making my February block for the 2019 Monthly Block Challenge. This experience has really gotten me to check out my fabric stash and see what I have.
So far I've been able to avoid heading to the fabric store, but we'll see if I can keep that up. Of course, I wouldn't mind an excuse to go.
Continuing with the fabric I used in January, I'm sticking with batiks. The hope is that, by using the same fabric type each month, my blocks will come together nicely at the end of the year.
For some reason I had an issue with my pressing this time around, but it ended up coming together nicely, and I'm happy with the vivid pinks that I chose.
This month's flower inspiration is the carnation, and it's quite special to me. Growing up, my grandfather always brought my grandmother a bouquet of carnations. After he passed away I tried to keep up the tradition. These flowers will always be close to my heart.
If I give my husband a not-so-subtle hint, maybe I can get a bouquet too.
Last month's block, which you can see here, was green. I can't decide if I like the pink or green one better.
If you are interested in joining the challenge, head on over to Patterns by Jen and check it out.
I can't wait to see what next month brings.