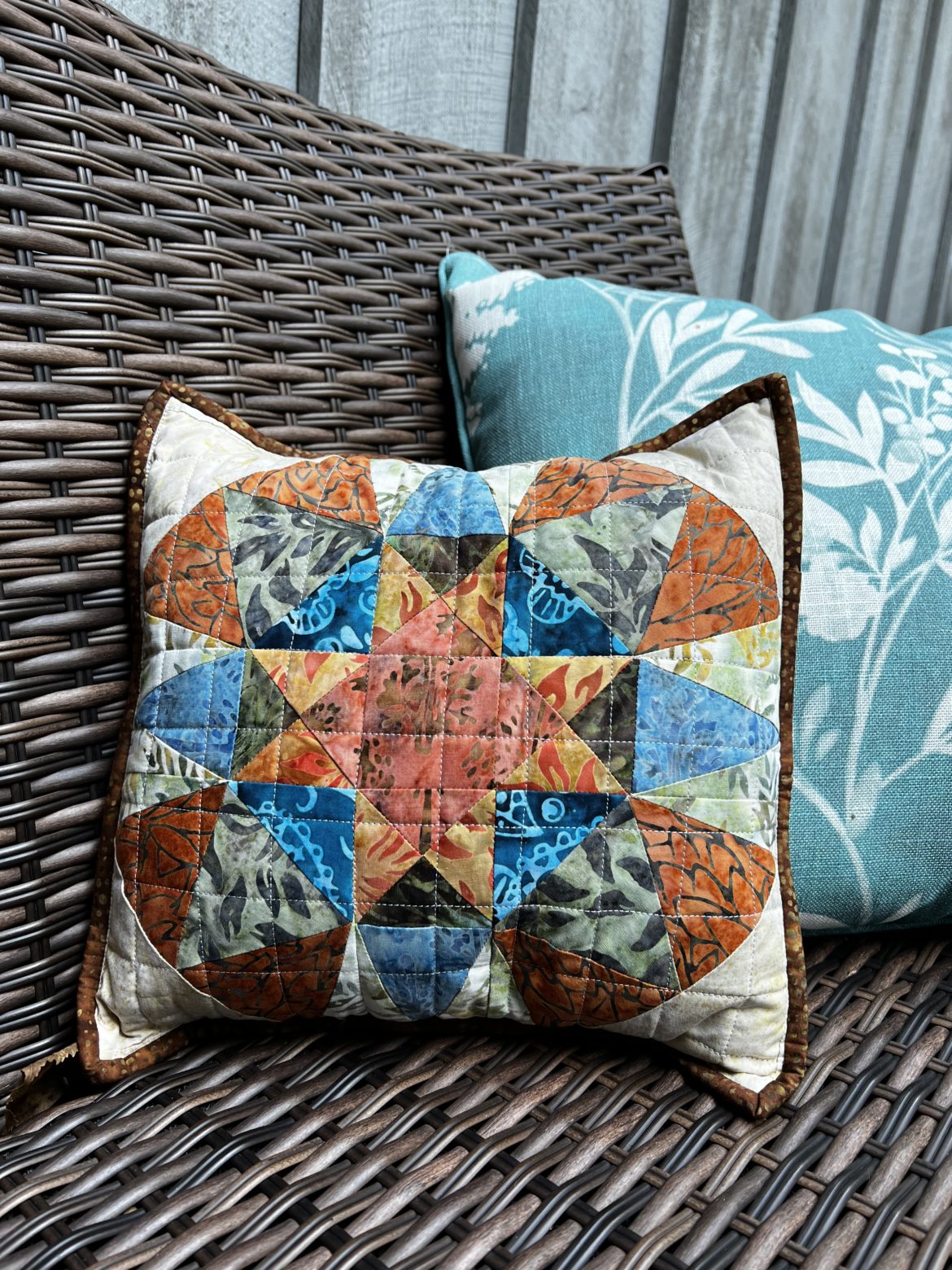 AccuQuilt North Carolina Star Throw Pillows
I had lots of fun with this month's Island Batik ambassador challenge. In our last shipment we were given the new AccuQuilt North Carolina Star die and our assignment was to make something with it. We could combine it with other dies as well, and we could come up with something unique. I decided to make some new throw pillows for the autumn months with this striking quilt block design.
I also decided to do the block only and not add any other shapes to it. For the fabric I went with the beautiful new Island Batik line called Country Charm. Designed by Carol Moellers Designs, it is full of beautiful earthy tones.
Disclosure: Items used in this post were generously provided by Island Batik, AccuQuilt, Hobbs Batting, Aurifil Thread and Schmetz Needles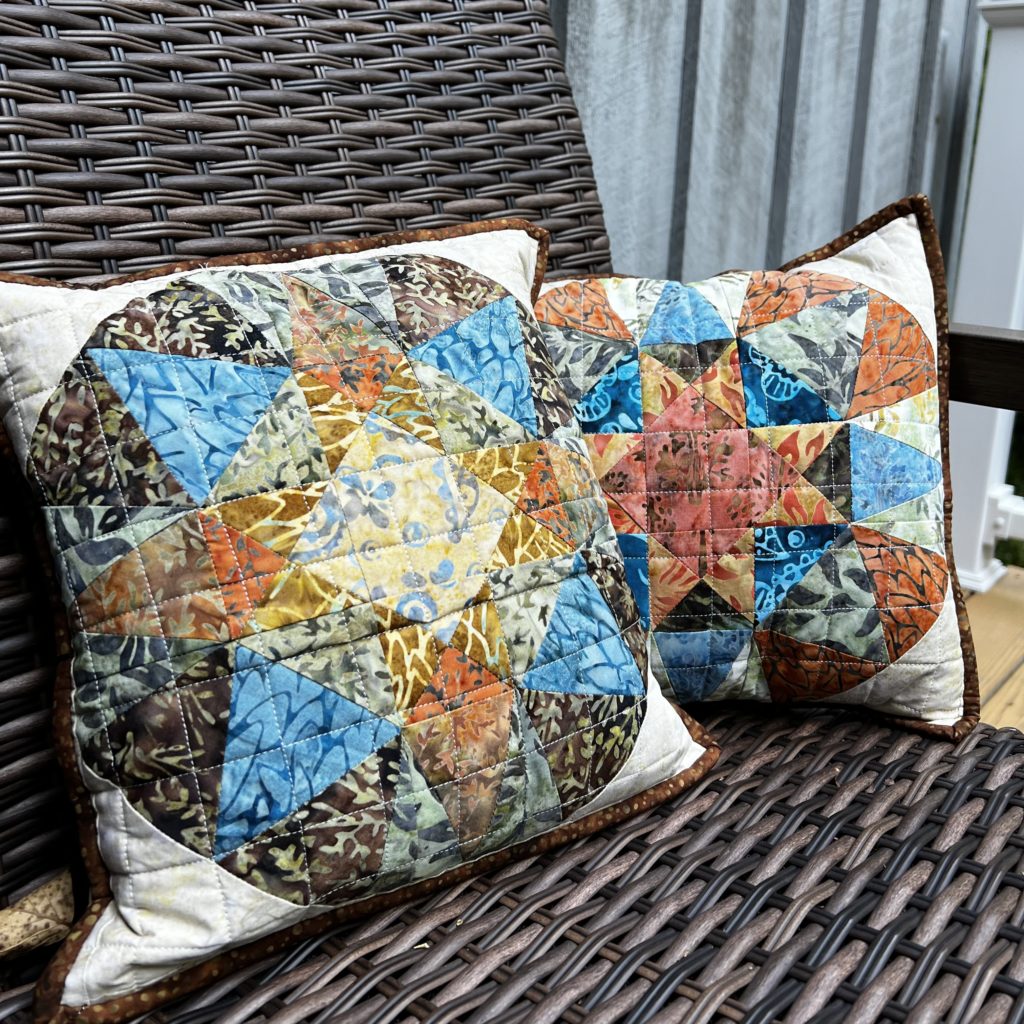 If you look at the block, it appears very tricky to put together. However, with the AccuQuilt die it really is not. Their detailed instructions take you through the process step by step. In just a bit you have a lovely North Carolina Star block.
Making the AccuQuilt North Carolina Star Throw Pillows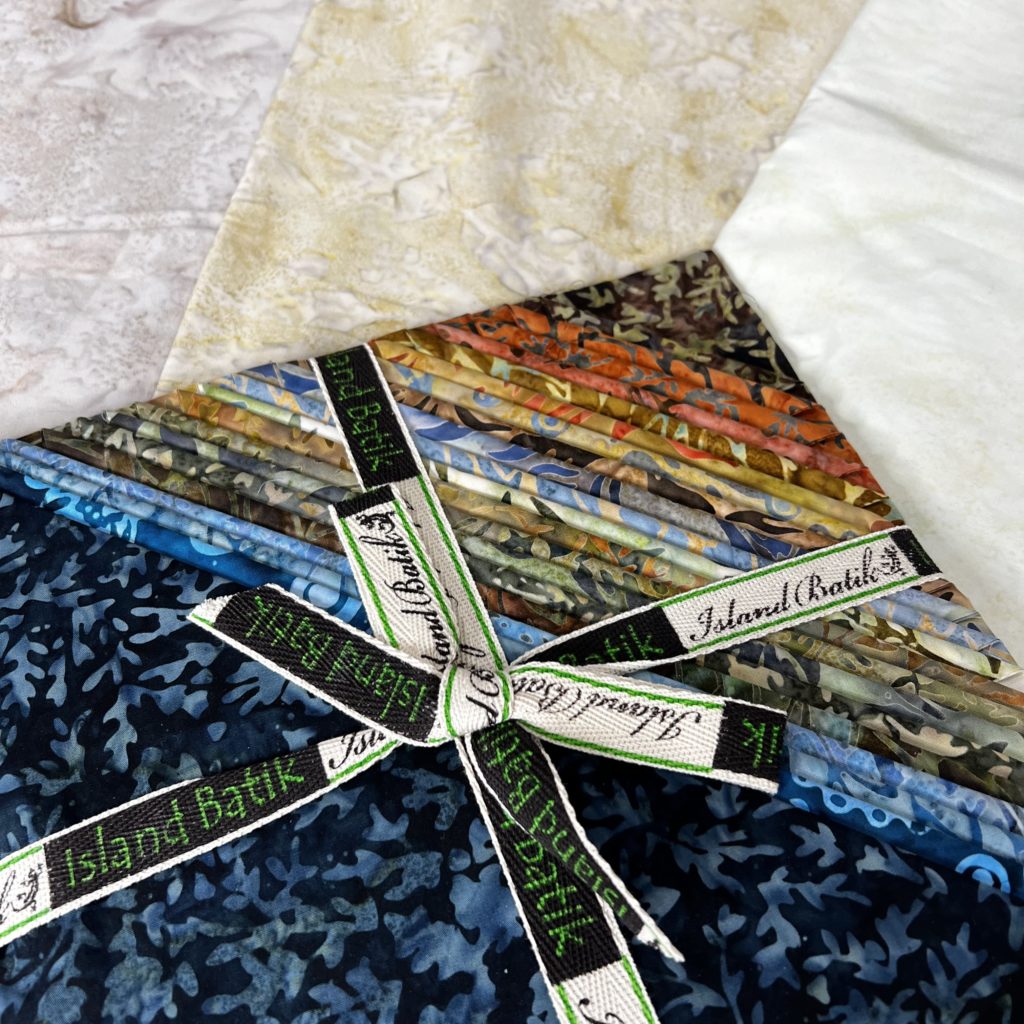 I made my quilted throw pillow covers by:
A – Picking out the fabrics
B – Cutting out pieces
C – Laying them out in my favorite way
D – Piecing the blocks
D – Because the die makes a 12″ finished block I needed to add some strips around the edges to make the pillow big enough for my pillow forms
E – Adding the envelope style backing
Thanks to everyone who participated in a poll I did on my Facebook and Instagram accounts where I was picking out my background fabric. People overwhelmingly chose Alabaster from Island Batiks neutrals line (the middle fabric in the photo on the top left). I had some Hobbs Heirloom 80/20 batting left over from a previous project that was ideal for the pillows. To machine quilt and piece the pillows I used Aurifil Dove Gray. In my machine I used my favorite needles, Schmetz Microtex 80/12.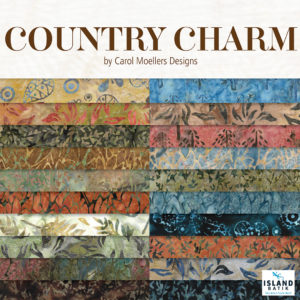 If you are wondering where to get the gorgeous pack of precuts you can find them in your local quilt shop or online now. Just ask for Island Batik's Country Charm by Carol Moellers Designs.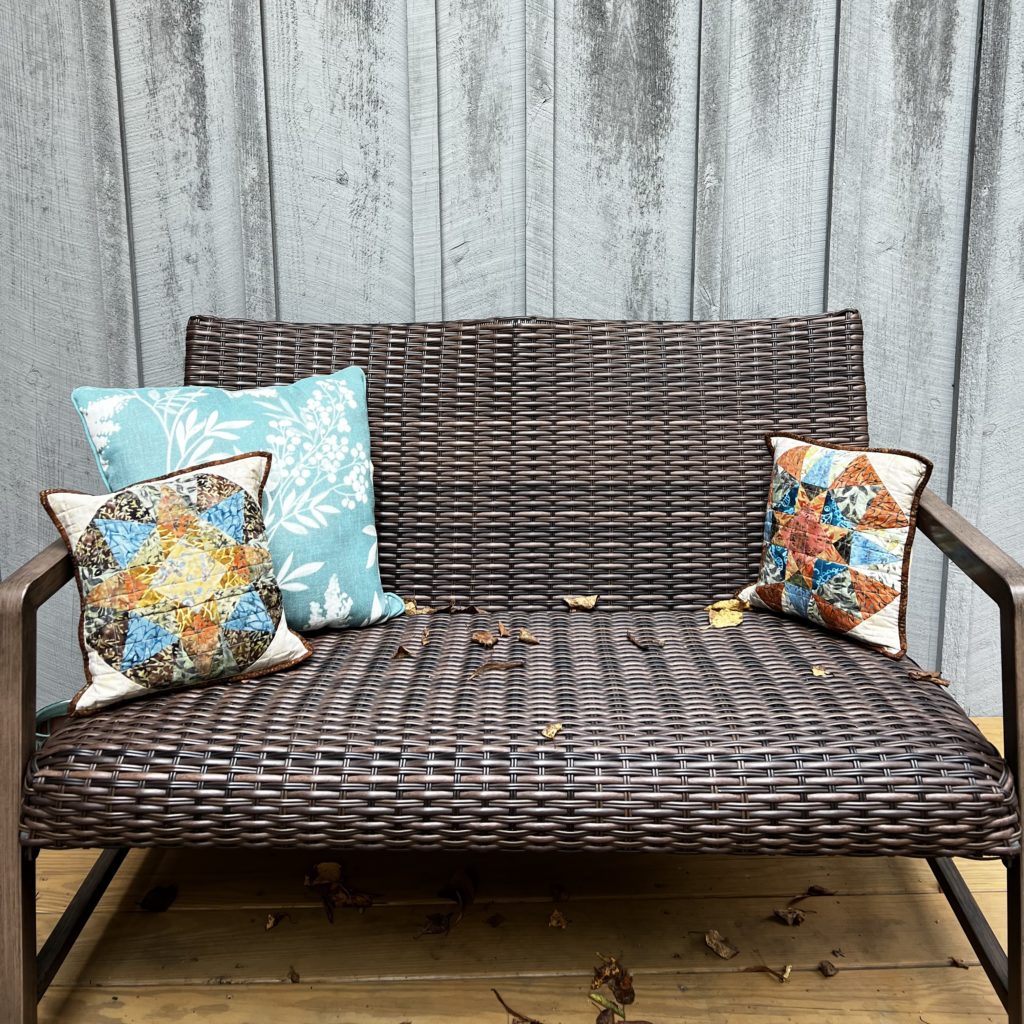 I love the way my AccuQuilt North Carolina Star throw pillows came out. They look great on my deck chair, especially in these autumn months when the leaves are changing, but it is still warm enough to enjoy the deck.
Make sure to check out all of the other ambassadors and see what wonderful things they have made with the AccuQuilt North Carolina Star die
Brenda Alburl ~ Songbird Designs
Renee Atkinson ~ Pink Tulip Quilting
Pamela Boatright ~ PamelaQuilts
Susan Deshensky ~ Lady Blue Quilts
Brittany Fisher ~ Bobbin with Brittany
Preeti Harris ~ Sew Preeti Quilts
Mania Hatziioannidi ~ Mania for quilts
Reed Johnson ~ Blue Bear Quilts
Victoria Johnson ~ Forever Quilting for You
Randi Jones ~ Randi's Roost
Connie Kauffman ~ Kauffman Designs
Emily Leachman ~ The Darling Dogwood
Denise Looney ~ Quiltery – For The Love Of Geese
Leah Malasky ~ Quilted Delights
Maryellen McAuliffe ~ Mary Mack Made Mine
Anorina Morris ~ sameliasmum.com
Lisa Pickering ~ Lisa's Quilting Passion
Sarah Pitcher ~ Pitcher's Boutique
Claudia Porter ~ Create with Claudia <<< That's Me!!
Lana Russel ~ Lana Quilts
Elita Sharpe ~ Busy Needle
Gail Sheppard ~ Quilting Gail
Sandra Starley ~ Textile Time Travels
Jennifer Thomas ~ Curlicue Creations
Suzy Webster ~ Websterquilt
Happy Quilting!