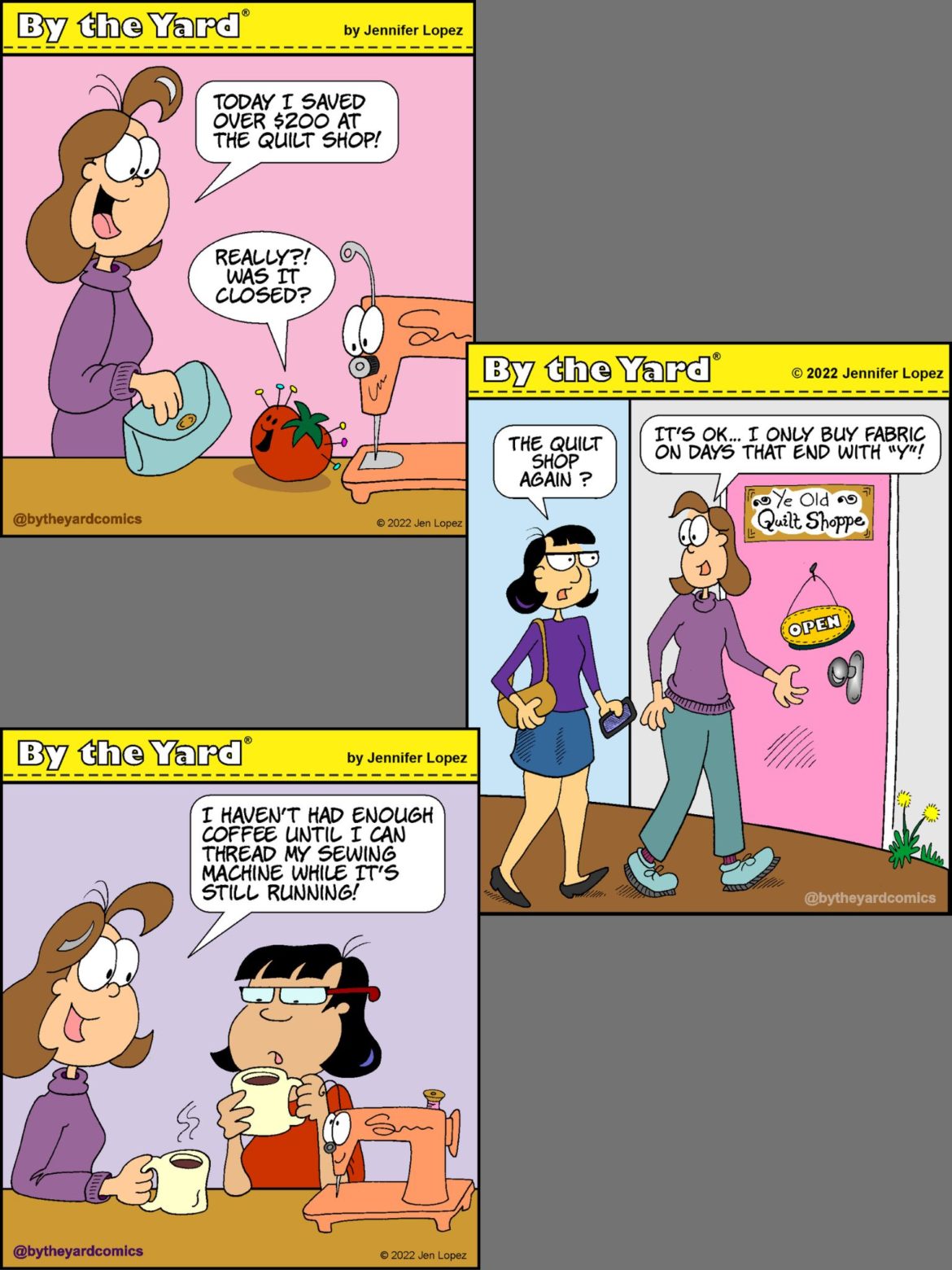 Quilting With By The Yard
With the holidays right around the corner you need gifts for friends and family. Well, if any of them happen to be quilters then they are definitely going to love getting some quilt swag. This year I'm quilting with By the Yard and they have some wonderful items available.
It is not always easy picking out a gift for a quilter. We all have our favorite tools and fabrics. However, one thing is certain…we all love By the Yard comics. If you are like me then you may even see yourself in a few of their comics.
The By the Yard website has all kinds of quilt swag. From calendars to mugs to patterns, you can find practically anything! They even have funny notecards.
Disclosure: I earn a commission on any sales (at no extra cost to you) when you use my link to shop.
Here is just a sneak peek at the funny stuff you can find on their website.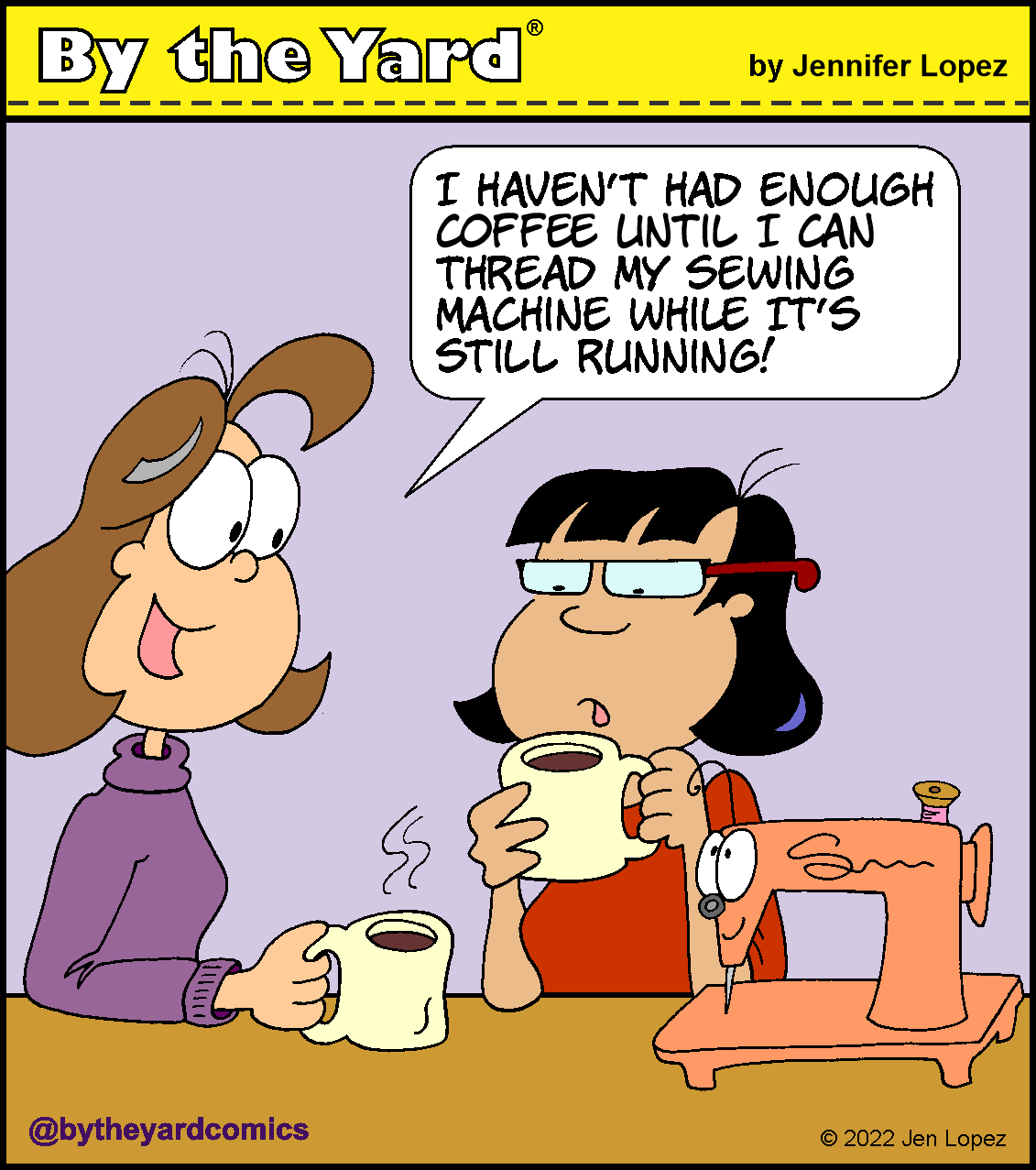 Get Quilting with By the Yard
I don't now about you, but I find it hard to get gifts for quilters. I have some quilting friends that I like to give a little something to and every year I struggle with ideas. By the Yard items also make perfect gift swap items for your quilt guild or retreat party.
The 2023 Wall Calendar
Jazz up your (or someone else's) quilting space with a new calendar for 2023. Combine it with a mug or a few greeting cards and you have the ideal gift for your favorite quilter.
Other Items
They don't just have products for quilters. Do you know anyone that is a model railroader? You'll find fun mugs and calendars for them as well.
You can see all of the fun products that Buy the Yard sells on their website here: By the Yard
I'd love to know if you buy anything and if you do, what it was. It's always fun hearing what people pick!
Happy Quilting! – Claudia