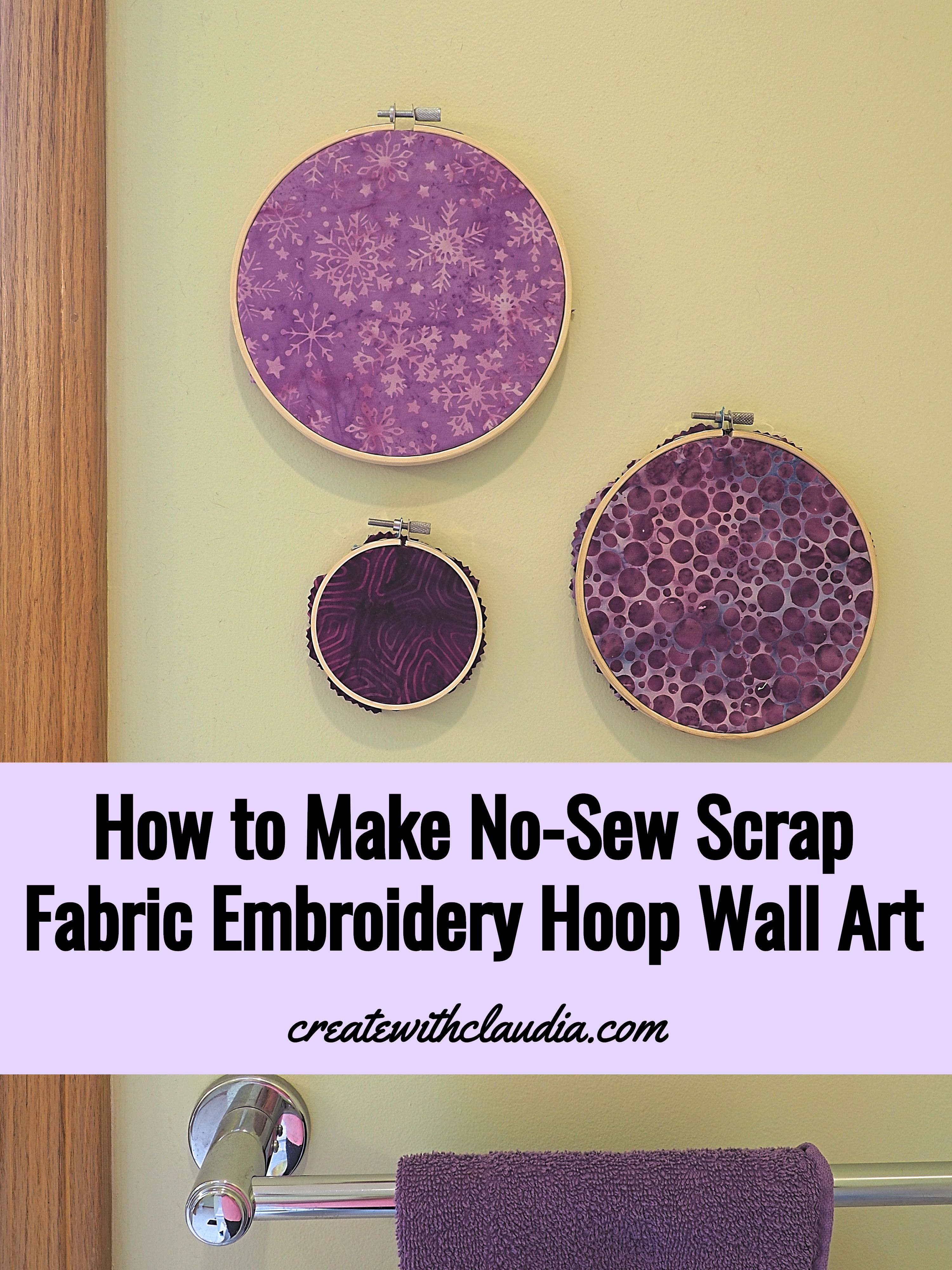 Scrap Fabric Embroidery Hoop Art
Sometimes a craft comes along that is so unbelievable easy that you almost can't believe it. That is the case with this scrap fabric embroidery hoop art.
If you follow my blog, you know that I am a quilter. That means that I have lots of scrap fabric sitting around. And by a lot, I mean that I could make a ton of quilts out of my scraps alone. Because of that I am always looking for projects that can use those colorful bits of cotton.
I am also always on the lookout for easy and inexpensive ways to change up my home décor throughout the seasons. This spring was no exception, and I decided to "go shopping" in my own craft supplies to come up with some fresh ideas.
This wall art was the result. Because I had all of the supplies on hand it did not cost me anything to make. Better yet, it only took about 10 minutes to make.
Seriously, what could be better than that when it comes to a new craft project.
So join me in a little crafting fun and make one (or a whole wall full) of this unique wall art.
Video
I have found that many people prefer watching a video tutorial, so I have put this one together. Not only will you find this scrap fabric embroidery hoop art project, you will also find four other fun no-sew scrap ideas. Enjoy!
What You'll Need
One or more embroidery hoops, any size
One or more pieces of scrap fabric, large enough to fit in the hoop
Pinking shears, or scissors if you don't have the shears
Items to Help You Make This Project
As an Amazon Associate I earn from qualifying purchases.
Assembly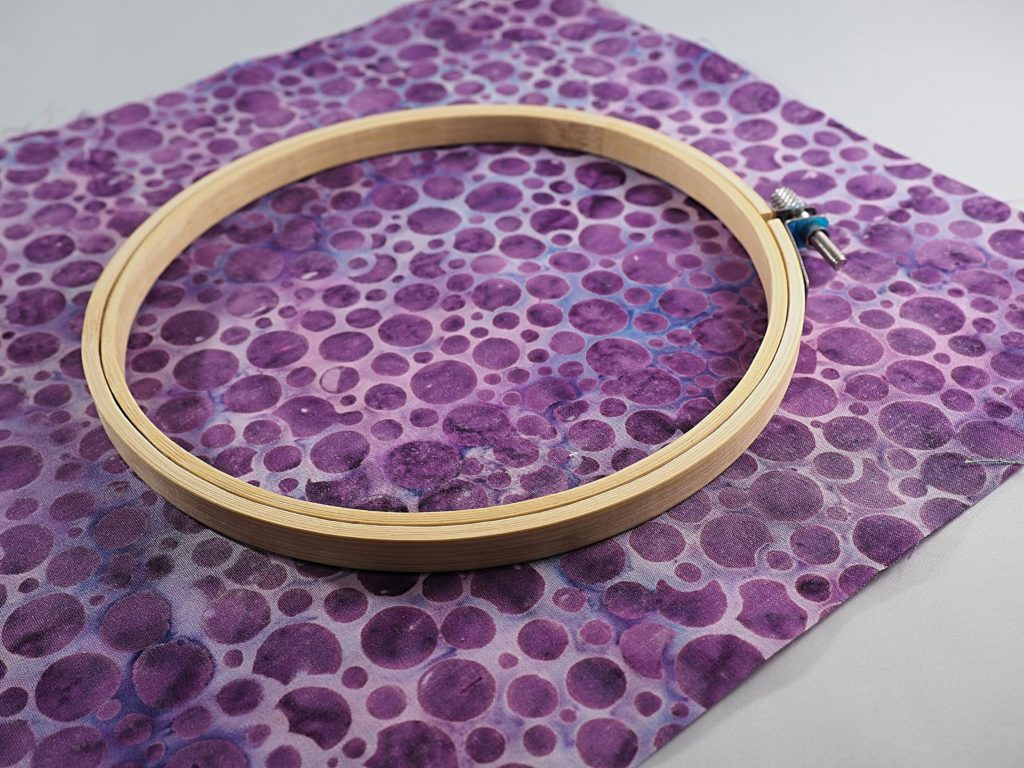 Press your fabric.
Open up the embroidery hoop and place the fabric on top of the inside (smaller) hoop, making sure that the fabric overhangs around the entire circle.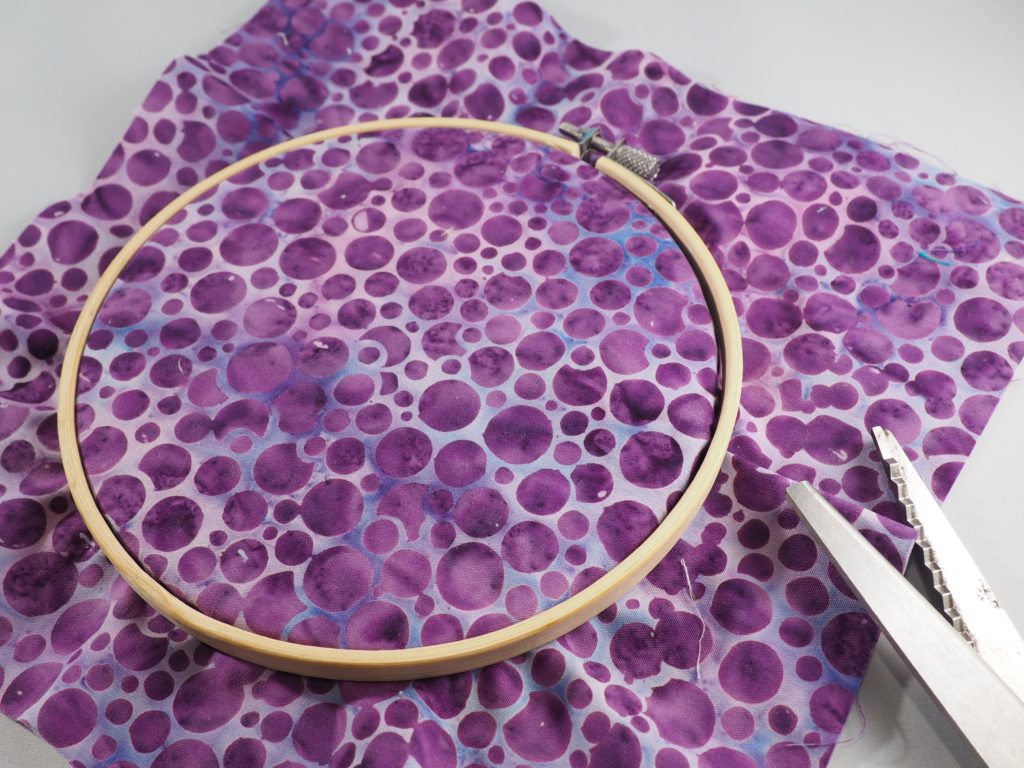 Place the larger ring with the screw around the smaller one and start tightening. Pull the fabric while tightening to get out any wrinkles.
Securely tighten and make sure the fabric is taut.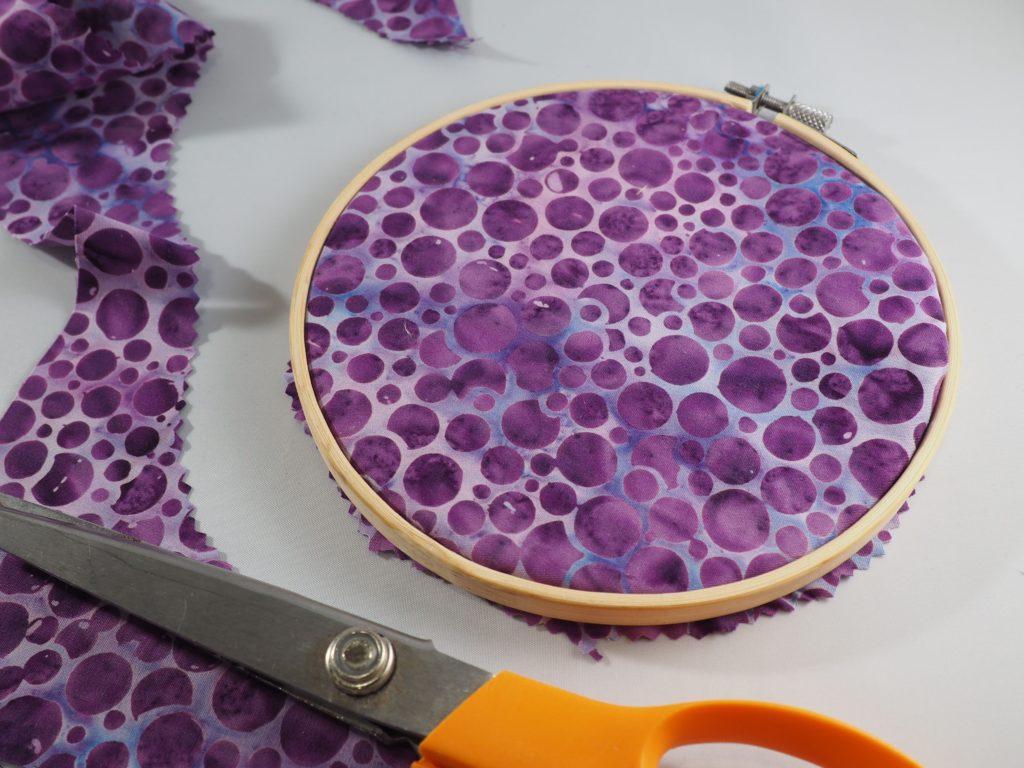 Lastly, take your pinking shears and cut away the excess fabric on the back.
And that is all that there is to it.
The possibilities are endless for this project. I can envision an entire wall covered with various sizes, showing off snippets of beautiful fabrics.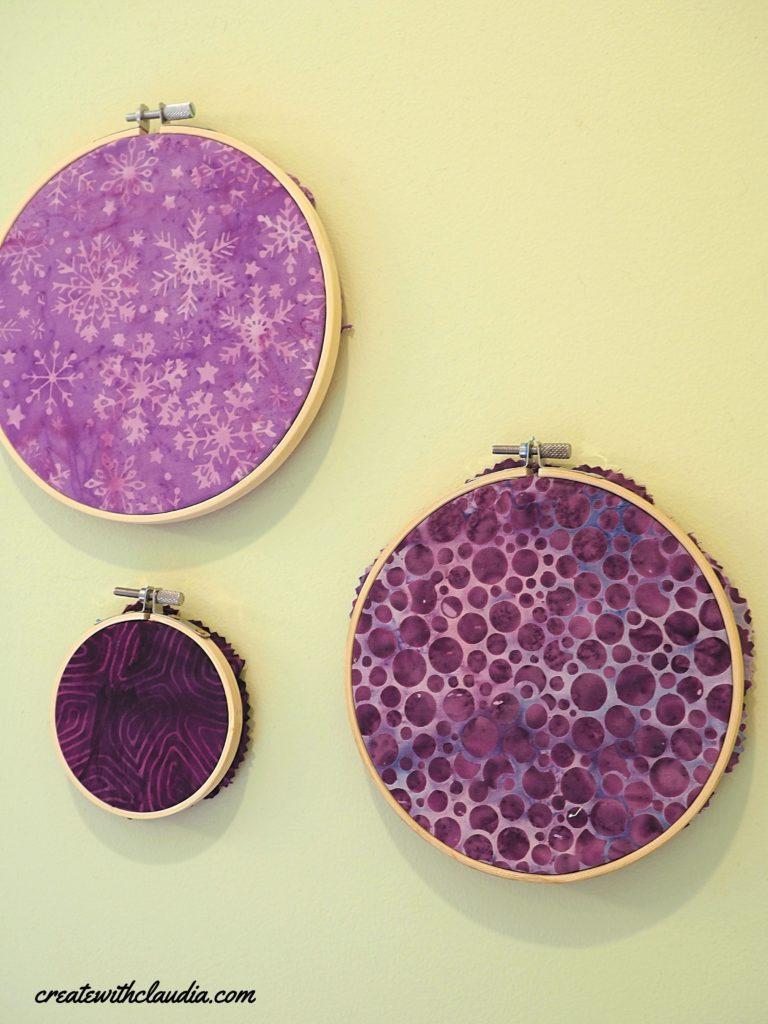 Display
To display the scrap fabric embroidery hoop art, just use your favorite method of hanging pictures, find a spot for it, and hang it up.
If you don't want to put it up on your wall, you could put it up on a mantel or a book shelf.
It will look great no matter where it is displayed.
So if you are looking for a simple, yet stunning, home décor craft project, then this one is for you.
Happy Crafting!