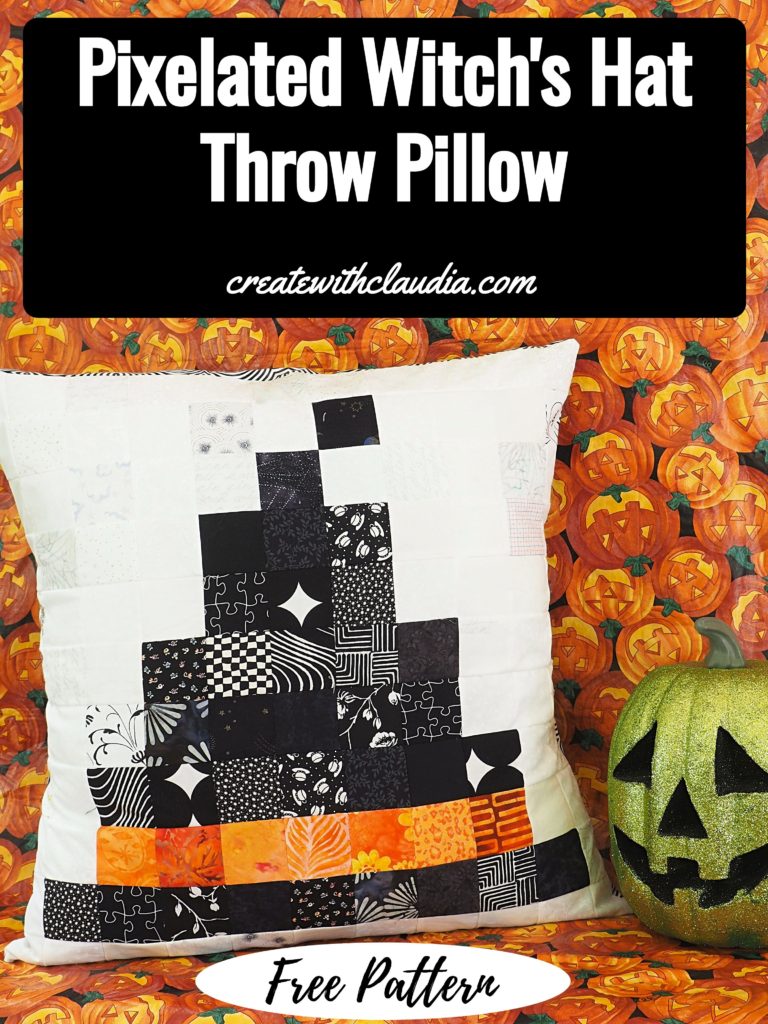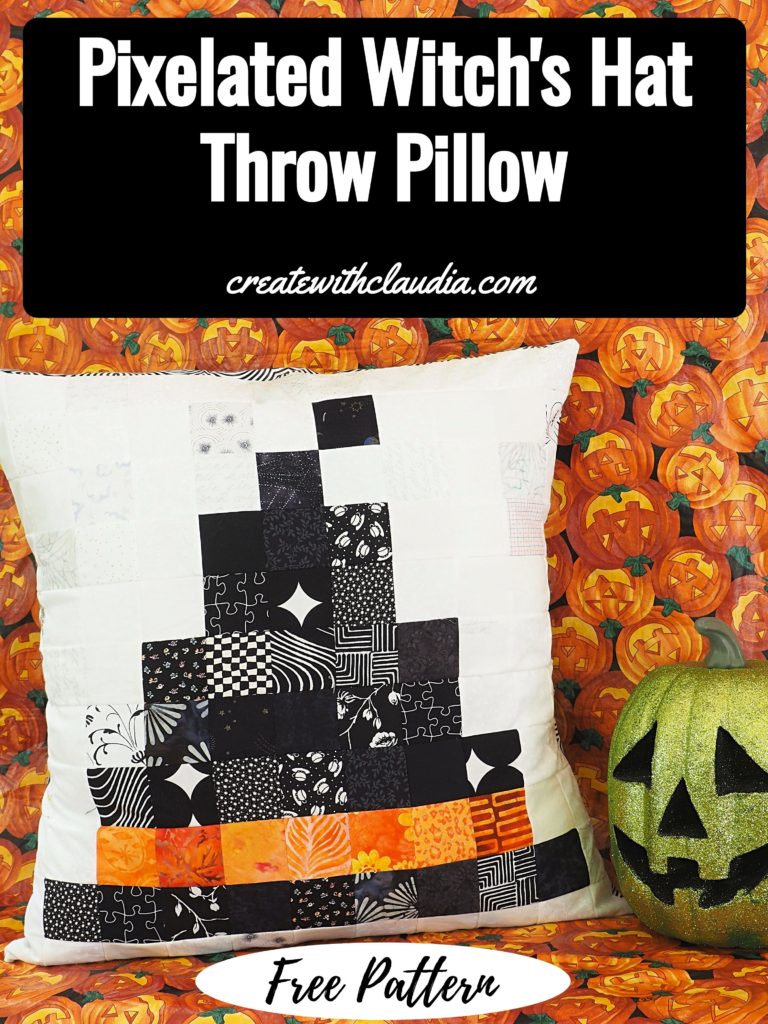 Please note: This post may contain affiliate links which means that if you make a purchase after clicking on one of the links, I may get a small commission (at no additional cost to you). Please see my full disclosure policy for more information.
I love it when Halloween rolls around. All of the spooky decorations I see everywhere make me smile and, as a result, make me want to create something fun for the holiday. If you follow my blog, then you know that I have been working on a series of holiday pillow cases. My Halloween contribution is this pixelated witch's hat pillow pattern.
It's fun and whimsical, and it adds a nice touch of festive décor to a room. Not only that, but it is easy to make and another one of my scrap buster projects.
You would think that with all of the fabric projects I've been doing, I would not have many scraps left, but that does not seem to be the case. That is ok though. I just have to make more fun projects.
If you are looking for a new throw pillow for your halloween décor, then think about giving this one a try.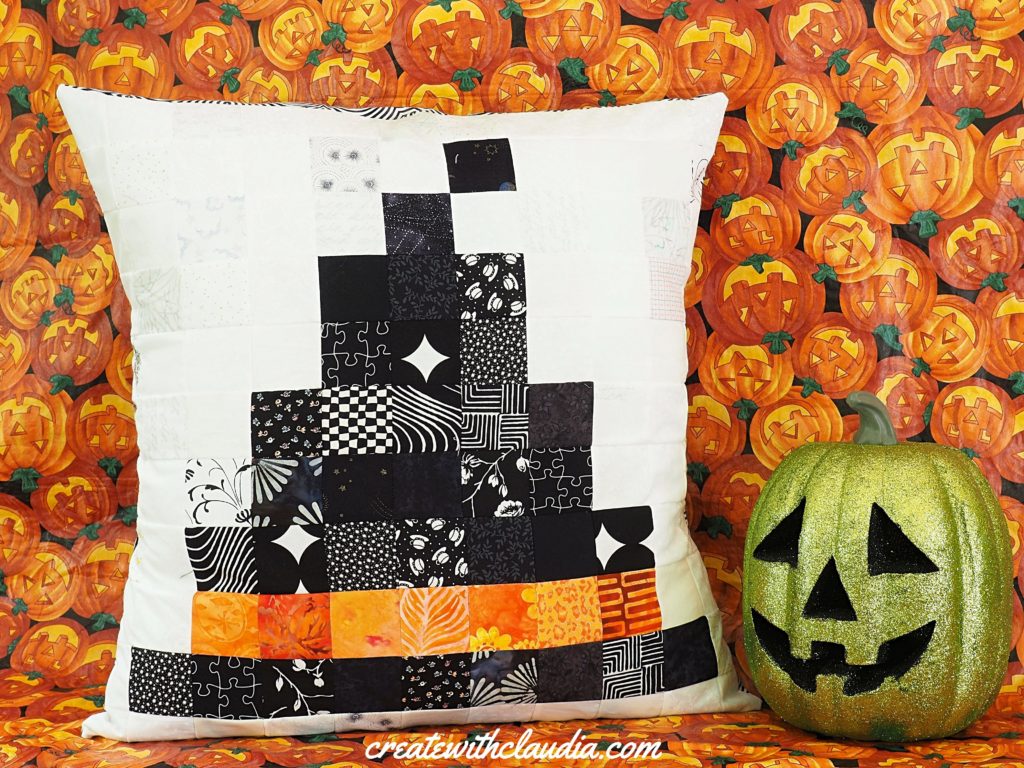 Continue reading