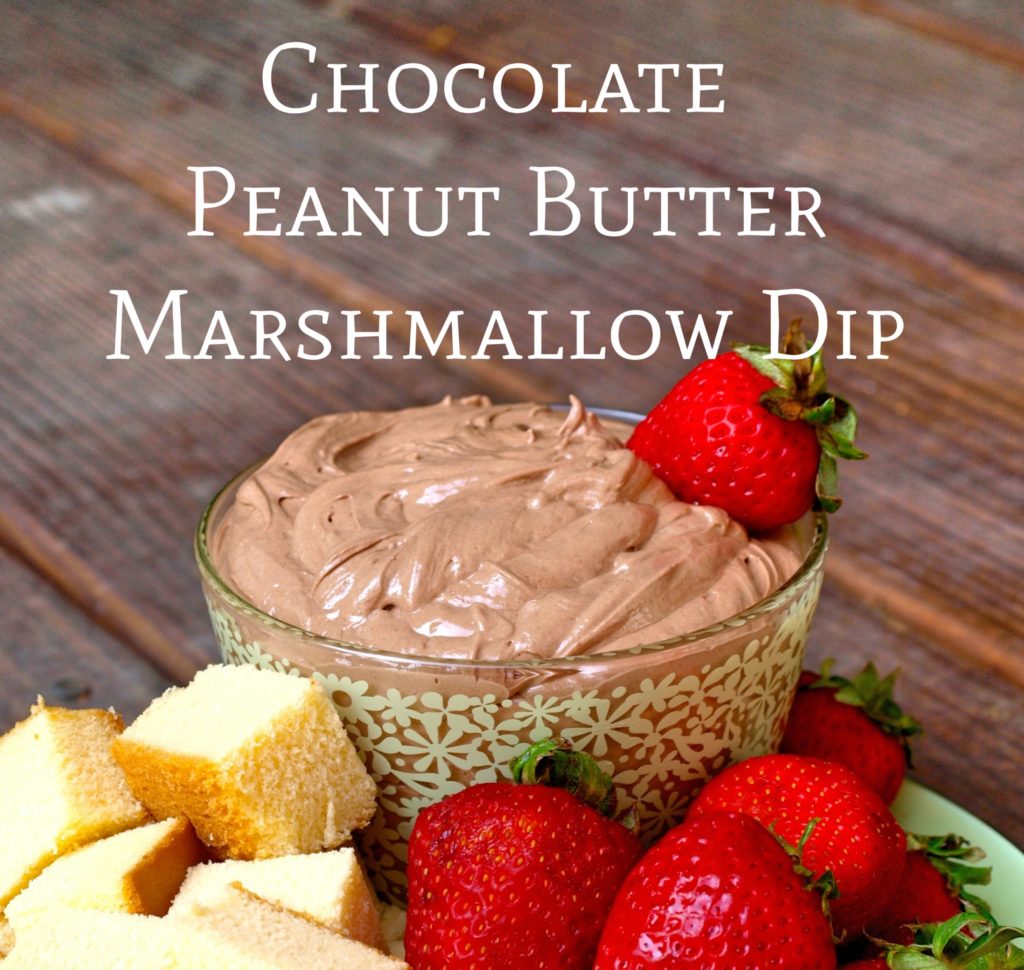 I don't know about you, but in my humble opinion there really is no better flavor combination than chocolate and peanut butter. Add some marshmallow, turn it into a dip, and you'll find a hard time finding anything better.
This dip is reminiscent of "fluffer nutter", but I like the added touch of chocolate.  Somehow it makes it richer. It's incredibly easy to make and, if you are like me, you probably have most of the ingredients on hand.
I like to serve this dip with pieces of pound cake and fresh fruit. I also like it by the spoonful, but that's probably not the best thing for me.  At least with the fruit I don't feel quite so guilty eating so much.
It's great to take to parties and family gatherings, just don't be surprised when it's one of the first dishes gone.
I'm pretty sure you won't be disappointed if you try this recipe, and any sweet cravings you have will be completely satisfied! Continue reading →