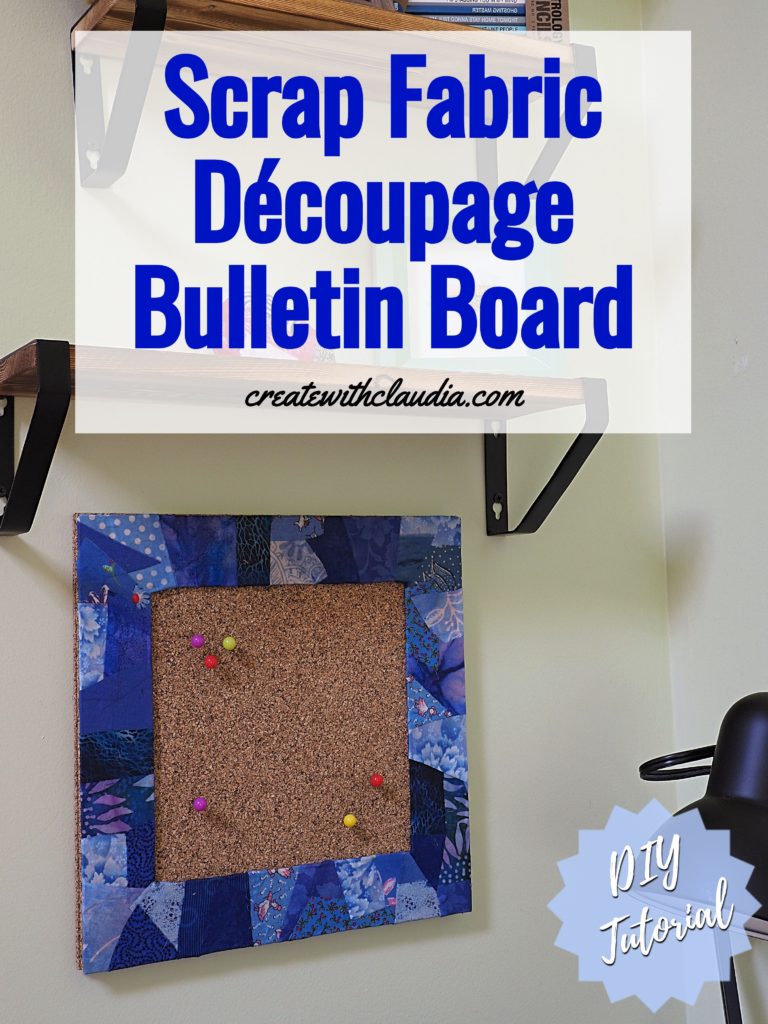 Please note: This post may contain affiliate links which means that if you make a purchase after clicking on one of the links, I may get a small commission (at no additional cost to you). Please see my full disclosure policy for more information.
Given this project's long name, Scrap Fabric Découpage Bulletin Board, you might think it would be complicated to make. However, you will be surprised at how easy it is. All you need are a few supplies and some drying time.
These small bulletin boards, with their brightly colored scrappy borders, make a fun statement in any bedroom, workspace, or office. Hang a few of them together for an eye-catching decoration.
If you follow my blog, you know that I love scrappy fabric projects. I am always on a mission to come up with unique crafts that incorporate my collection. I'm particularly happy with this one, and I have a couple of them hanging next to my desk.
Continue reading