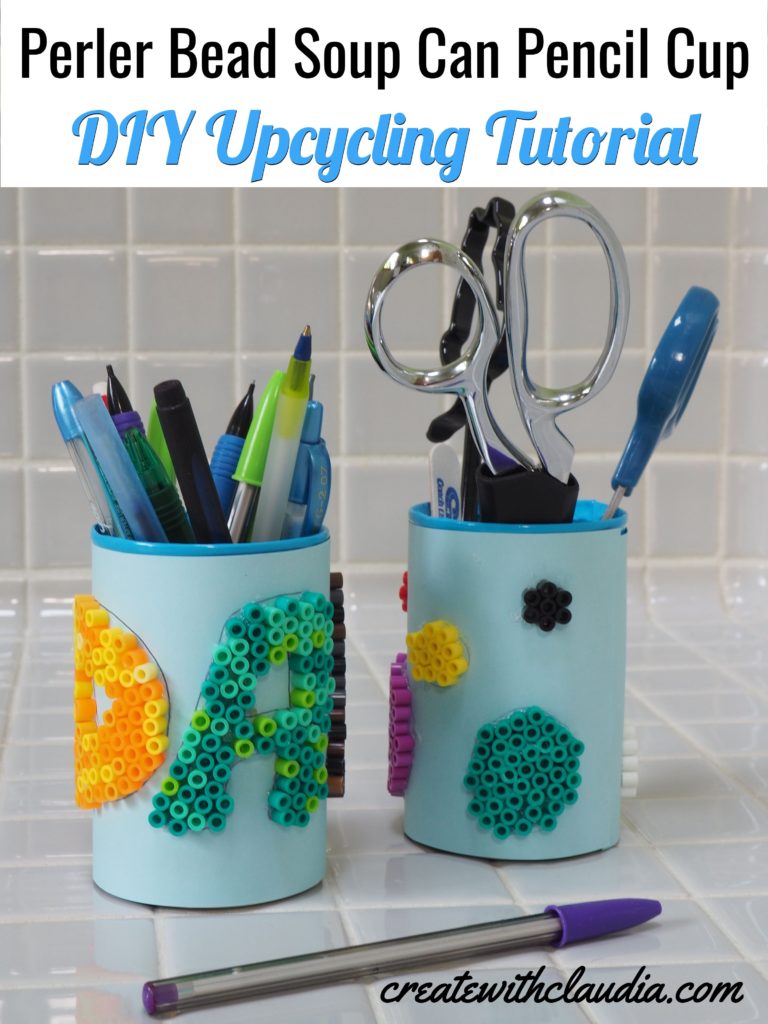 Please note: This post may contain affiliate links which means that if you make a purchase after clicking on one of the links, I may get a small commission (at no additional cost to you). Please see my full disclosure policy for more information.
I'm trying to be better about recycling things around the house. Since the majority of my work is with fabric, it's easy. I just use what fabrics I have on hand. However, it's not always that simple for other things. So when I used a soup can the other day, I got the idea for this perler bead soup can pencil cup and I just had to make it.
Not only is this project a great way to keep a can out of the trash, it uses up some of the thousands of perler beads that I have from the days when my daughter played with them. It's been a long time since she used them, and I never got around to throwing them out, so I'm trying to use them in some of my craft projects.
Each pencil cup is completely unique, and they make terrific gifts. I could easily see one of them sitting on my desk. Kids can help make them by doing the artwork and, depending on their age, some of the gluing.
Continue reading