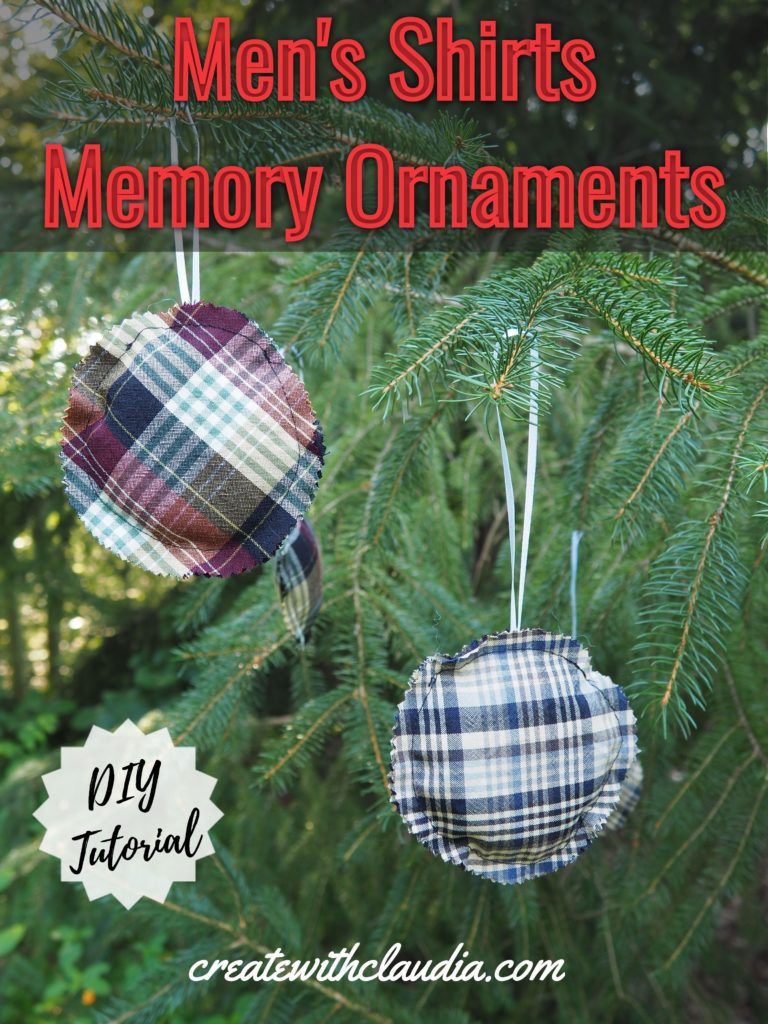 Please note: This post may contain affiliate links which means that if you make a purchase after clicking on one of the links, I may get a small commission (at no additional cost to you). Please see my full disclosure policy for more information.
This year has been full of challenges for me. Both my father and my father-in-law passed away within a short time of one another, and our family is dealing with the losses in the best way we know how to. In my case that includes creating things from some of their belongings. These easy men's shirts memory ornaments are one of those creations.
With the shirts I had left from my father, I was able to make some nice throw pillows, but I still had plenty of fabric left after they were done. I thought it would be nice to make some small keepsakes for the grandchildren, which led to these ornaments.
Follow these easy instructions, and you will have your own memory ornaments in no time.
Continue reading