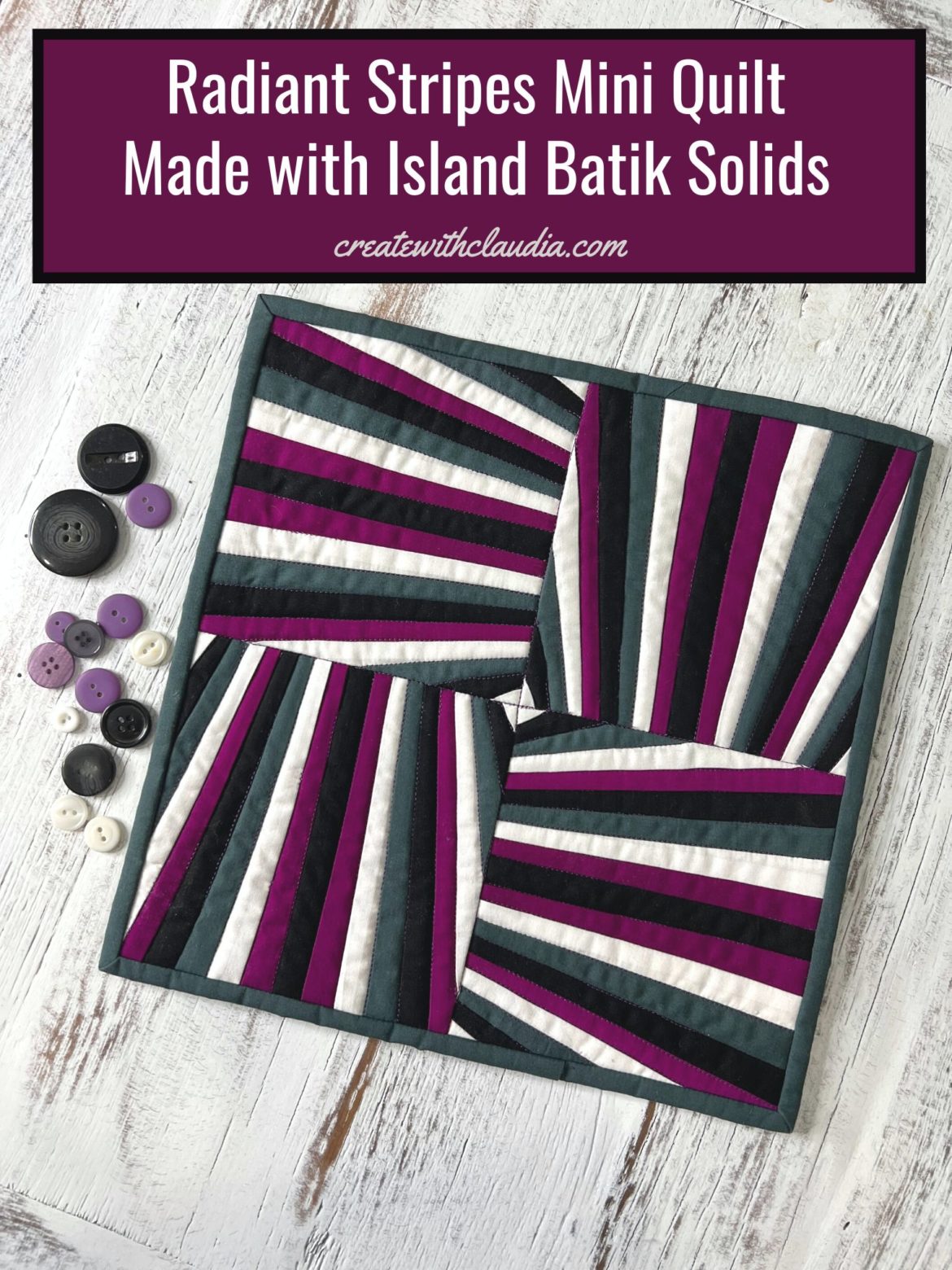 Radiant Stripes Paper Pieced Quilt Block and Mini Quilt
Calling all paper piecing fans! Have I got a fun block for you. It's my new Radiant Stripes quilt block and it was my August of 2022 Island Batik ambassador project. Some of the types of batiks I receive from them in my ambassador shipments are their solids. I'll be honest…before I became an ambassador in 2021 I had no idea that there was such a thing as batik solids. They are an absolute dream to work with and they were prefect for my new Radiant Stripes paper pieced quilt block.
The individual block measures 5 1/2″ when finished. Make four of them and presto…you have a little mini quilt like mine. This is an easy block to make, does not take much fabric and once done, has a striking and graphic look.
Disclosure: Items used in this post were generously proved by Island Batik, Aurifil Thread and Hobbs Batting.
The Fabric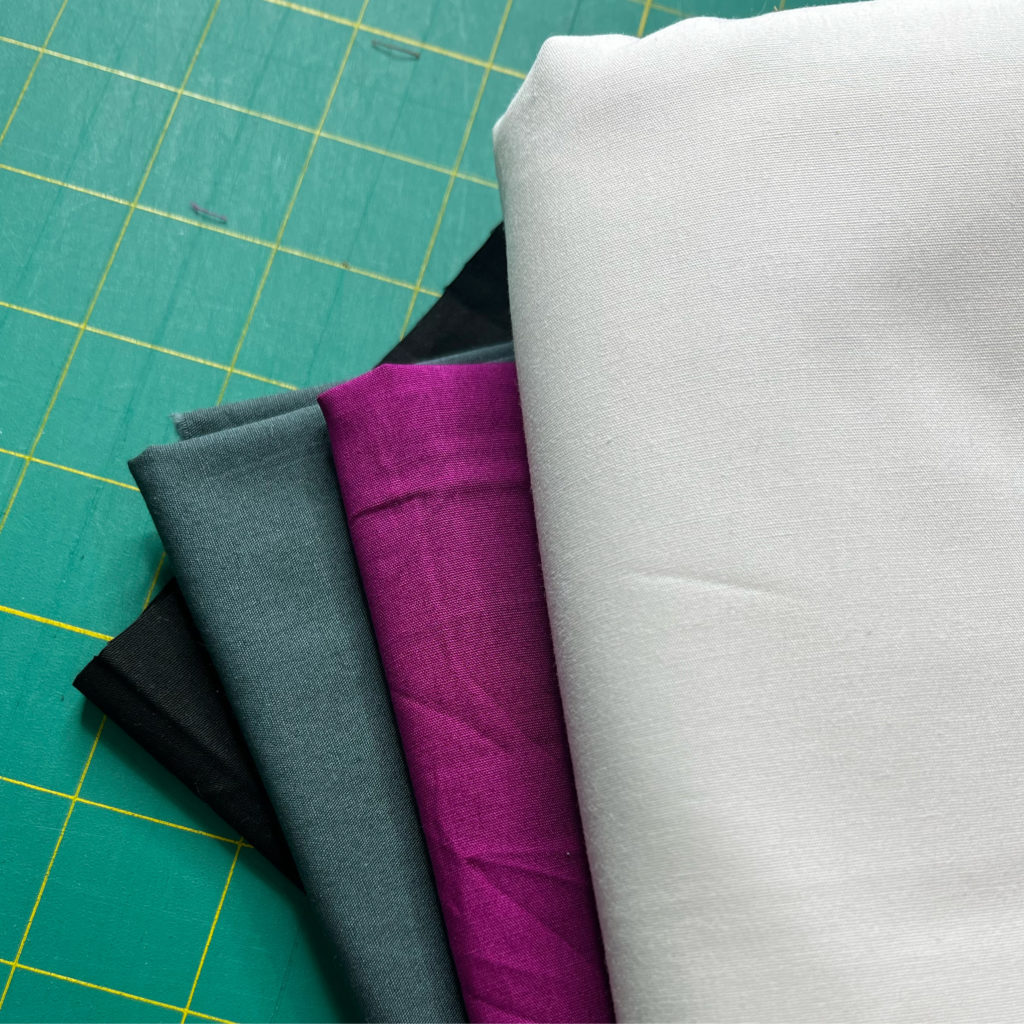 For the blocks I used Island Batik solids including Black, White, Dark Grey and Fuchsia. If you have never used Island Batik solids then I urge you to give them a try. They have a wonderful weight and feel to them, and the colors are so rich and saturated. They press nicely and quilt beautifully too. That is a plus when doing paper piecing.
The Thread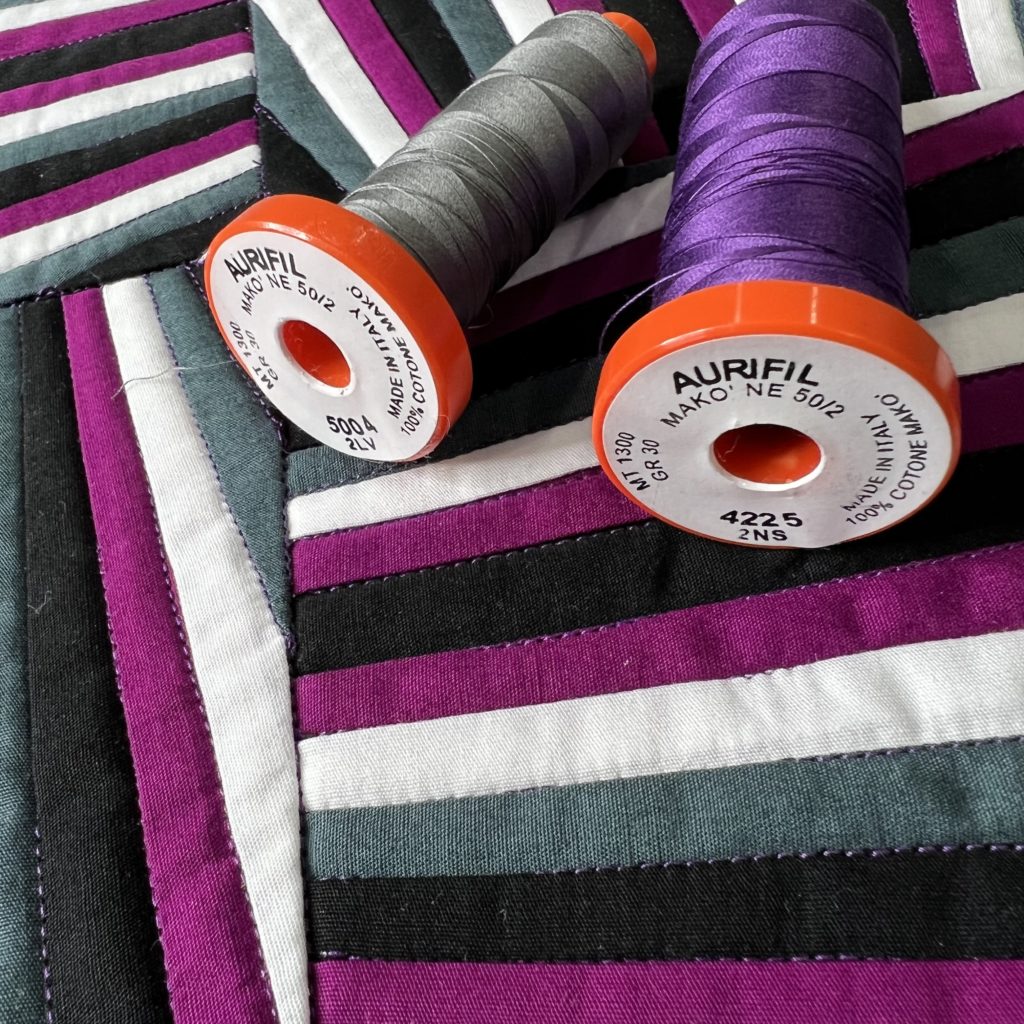 To piece and quilt my mini quilt I used Aurifil thread #5004 and 4225. The thread sews like a dream and the colors were spot on! What more can you ask for?
The Batting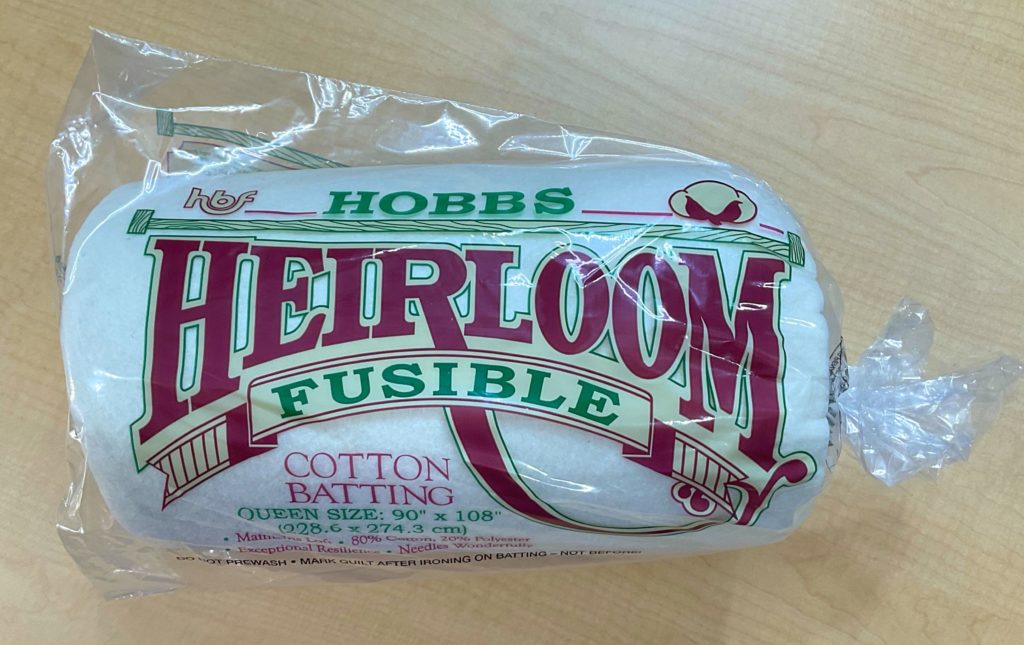 My go to for this mini quilt, and the other small projects I make, is Hobbs Heirloom Fusible. It's ideal for a project like this. I'm not a fan of basting so I avoid it as much as I can. With this batting I don't worry about any slipping or sliding while I am quilting. It is also a nice thinner batting so my project lays flat.
Making the Radiant Stripes Paper Pieced Block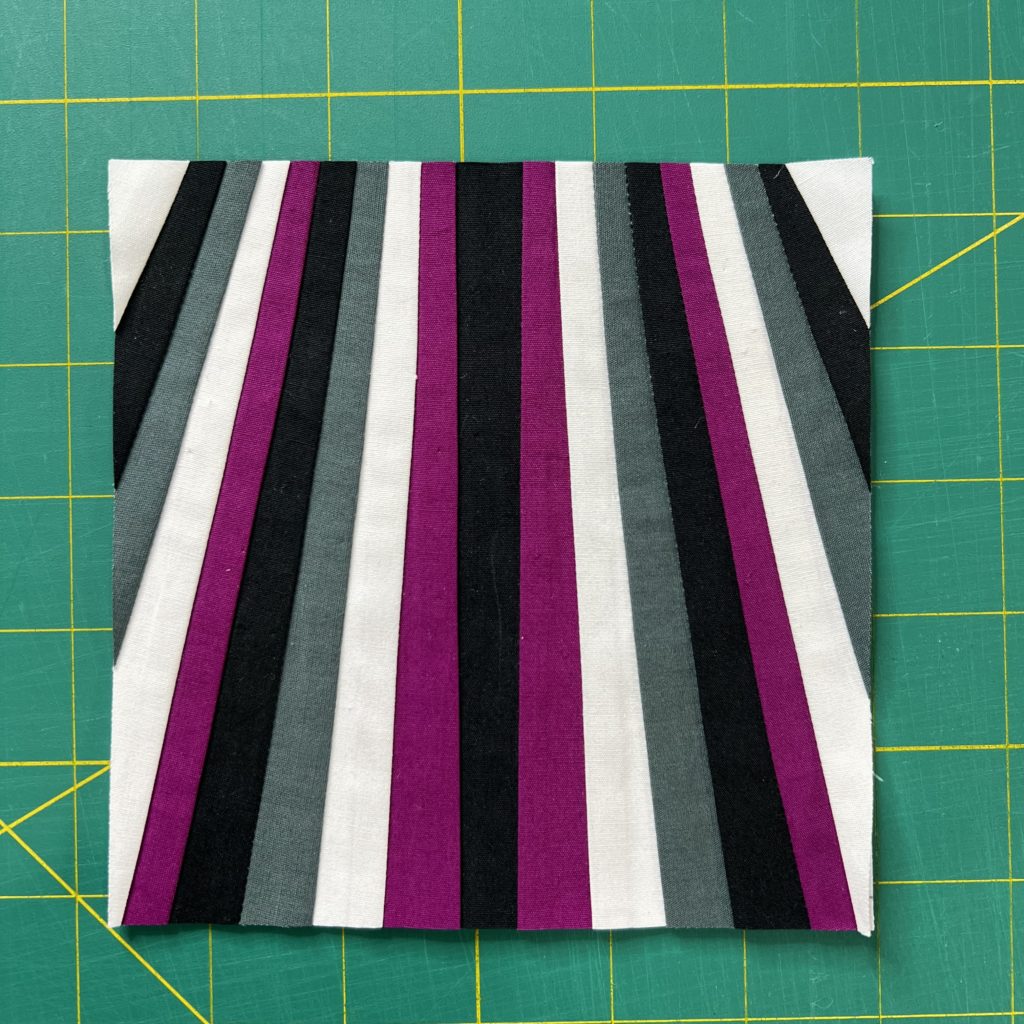 This is an easy block to make, so even if you have limited paper piecing experience it should not be a problem.
See How To Make the Radiant Stripes Paper Pieced Quilt Block
This video tutorial shows you how to assemble the block.
Here is a mini quilt I made using four of the blocks. Using the solid fabrics gives it a bold and modern look.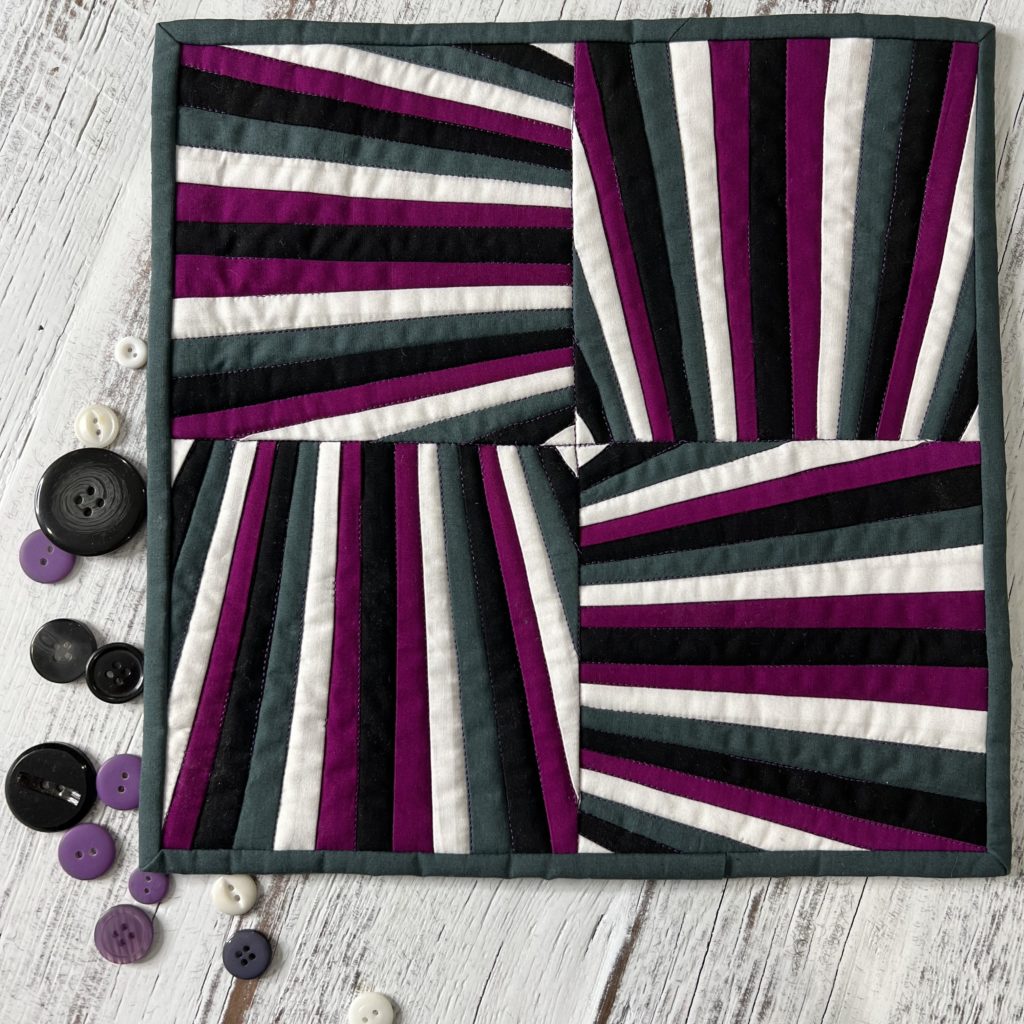 And here's the back. I felt like doing a little something extra with my hand stitched binding.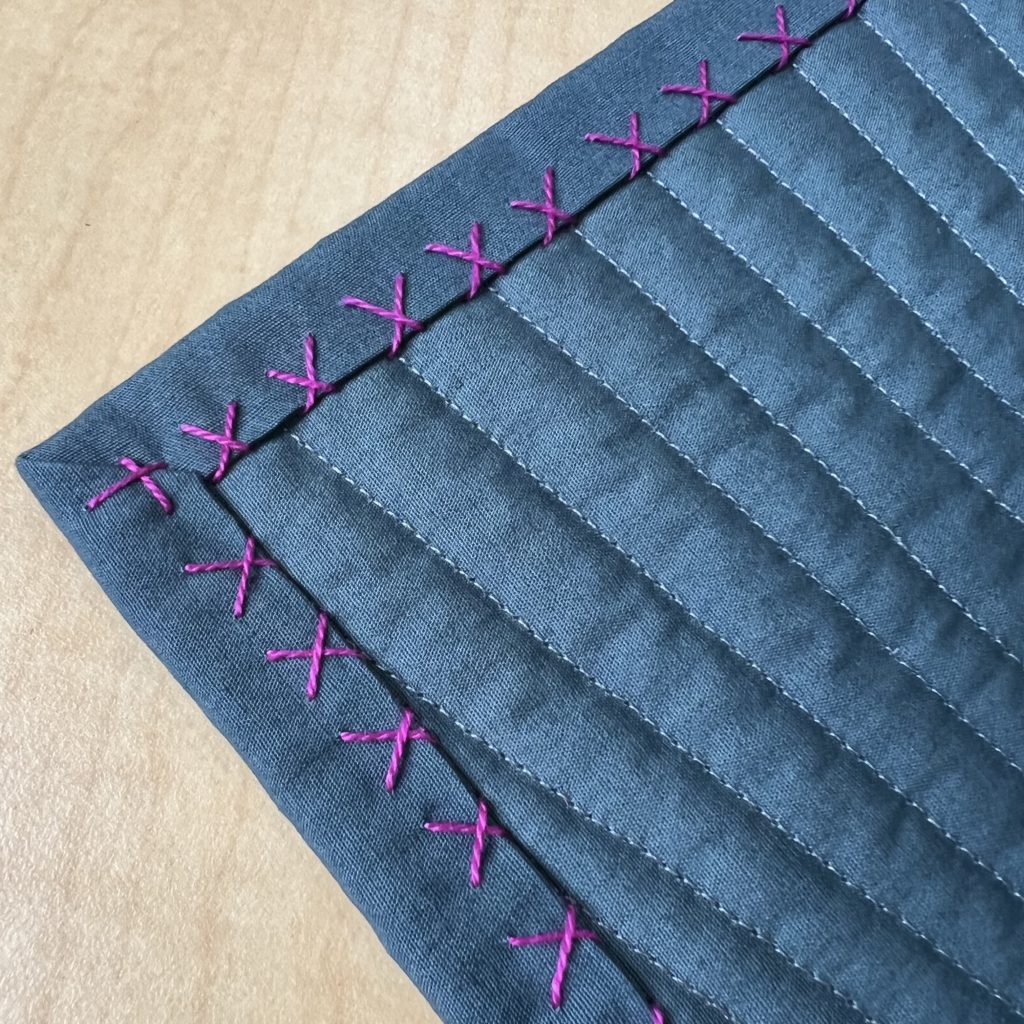 I hope you give my Radiant Stripes paper pieced mini quilt block a try.
Happy quilting! – Claudia