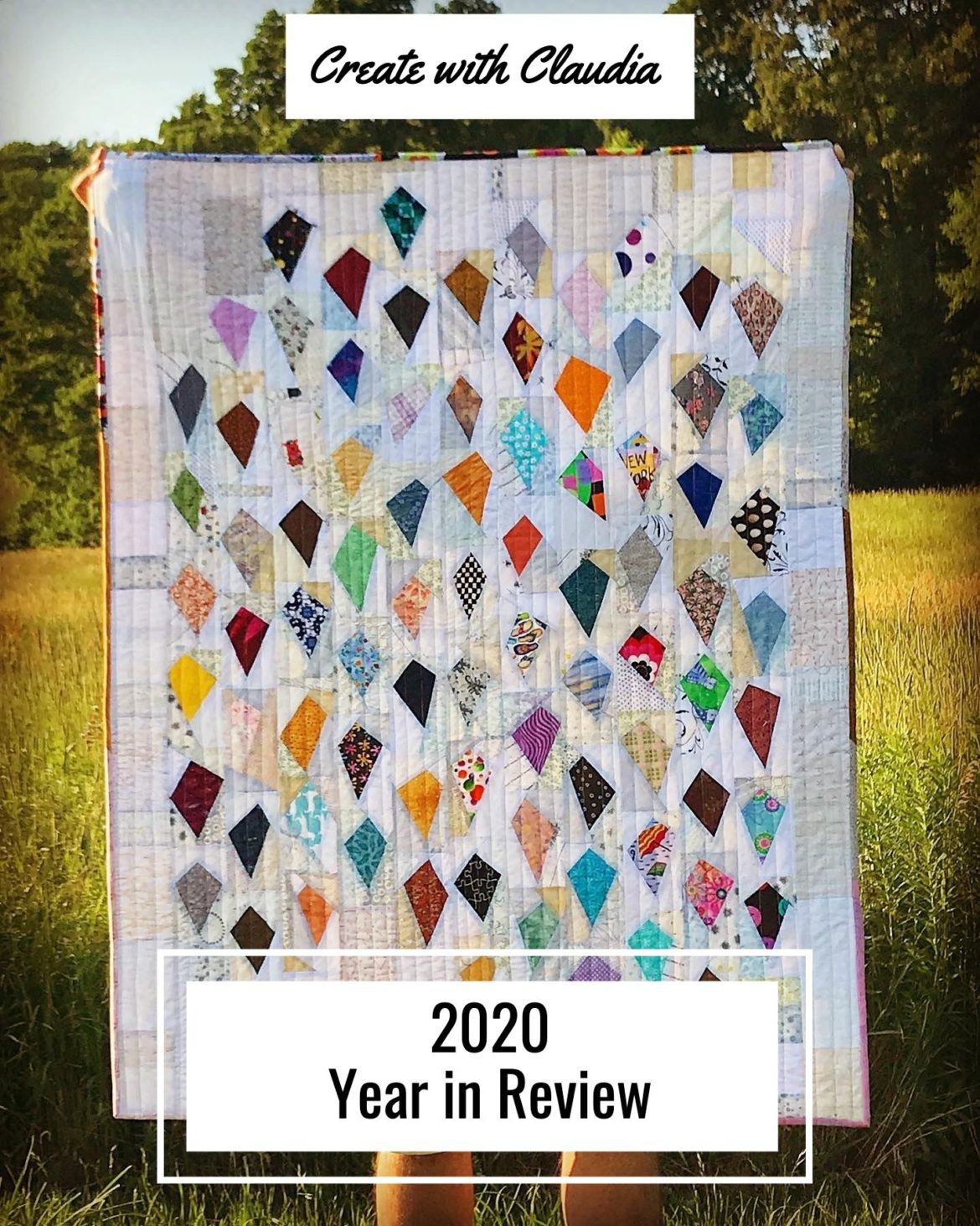 2020 Year in Review
What a year 2020 has been. It's been unlike any that any of us have ever experienced, and, I daresay, one that we hope to never repeat. Through all of the uncertainty and unease during the year, I was thankful that I was able to come up with new projects for you, and I thought I would bring them to you in this 2020 Year in Review.
This was a good year for my blog. I was able to put out 12 free quilt/table runner patterns, 8 craft projects, and 7 posts on quilting and crafting tips.
On my Youtube channel I posted 38 videos (including one for this article), and my skill has definitely improved over the year.
So, without further ado, here is my 2020 year in review, complete with links to my creations, and some of my special moments.
Thank you for reading my blog, watching my videos and following me on my social media accounts. I could not have had such a successful year without all of you.
And if you would rather watch in in video form…here you go!

There were a number of special events for me this year.
2020 was my first ever mystery quilt, "Sparkling Sampler" and what fun it was to host. Every month brought a new block pattern. At the end of the year, as a result of all of their hard work, participants put them all together to make a quilt. There were some absolutely stunning versions.
Over the summer, one of my recycling craft projects made it into a magazine! My tutorial on How to Embellish a Straw Tote Bag with Plastic Bags was featured in the June 22nd issue of Women's World!
On October 9th I was YouTube's Creator on the Rise. Every day they highlight a creator and promote their channel. Talk about being excited and honored!

You guys definitely like quilting with denim and it shows because my post 15 Tips for Quilting with Denim was your favorite.

This one wasn't even close, and it shows how much people like going to stores where everything costs a dollar. 44 Dollar Store Quilting Supplies – My Haul blew all of my other videos views out of the water!
My 2020 Projects
Free Quilt and Table Runner Patterns
This year I published 12 free patterns, all easy and fun to make. If one catches your eye, just click on the photo to take you to the blog post.
Craft Tutorials
I don't do a whole lot of craft projects, but every once in a while I like to throw in some fun ones. Which one do you like best?
Tips & Tricks
Sometimes we all need a little help with a quilting skill and I hope that I've been able to help you out this past year.
My Favorite Project
My favorite project wasn't even a blog post or pattern. It was this quilt…made up of scraps from masks I made for people during the early days of the pandemic. Normally I don't make freeform quilts, but I needed a way to diffuse some of my anxiety and unease, and this just seemed right.
Originally I planned it to be tear drops made out of the scraps. However, one of my Instagram followers said they looked like kites, and I started looking at the quilt in an entirely different way.
These kites remind me of a carefree and happy time. They represent hope that life will return to normal at some point in the near future.
Thank you for a good 2020, and I can't wait to bring you all kinds of fun and exciting new projects in 2021.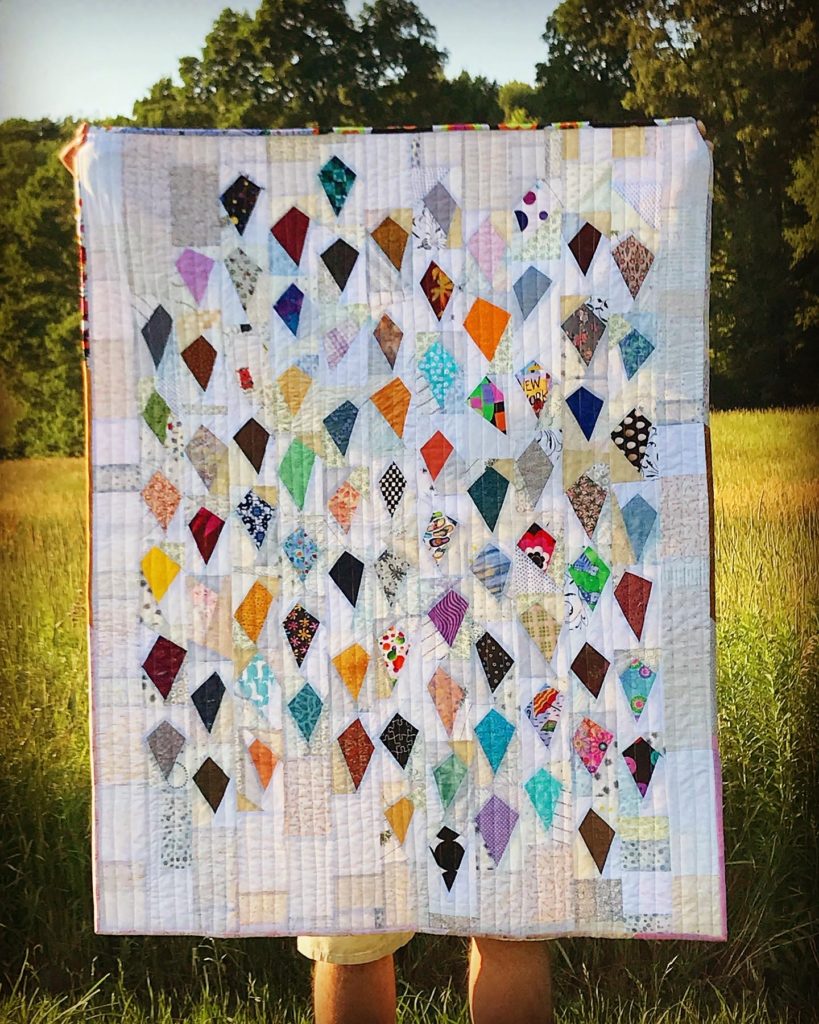 Happy Creating!
Best wishes to you and yours for a healthy and happy 2021!
– Claudia