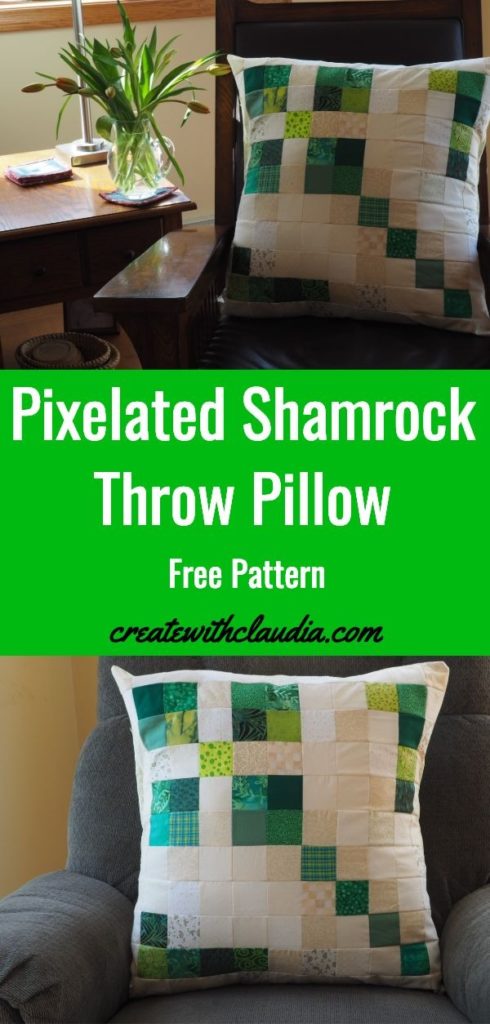 Please note: This post may contain affiliate links which means that if you make a purchase after clicking on one of the links, I may get a small commission (at no additional cost to you). Please see my full disclosure policy for more information.
The green always shines brightly on St. Patrick's Day and this pixelated shamrock throw pillow pattern is a stylish and festive decoration.
I am always looking for easy ways to use up my fabric scraps, and this project is definitely a good one to do that.
It is easy to make so does not matter what your sewing skill level is. The most important thing to remember is that you need to keep everything organized when you are assembling the top.
Continue reading