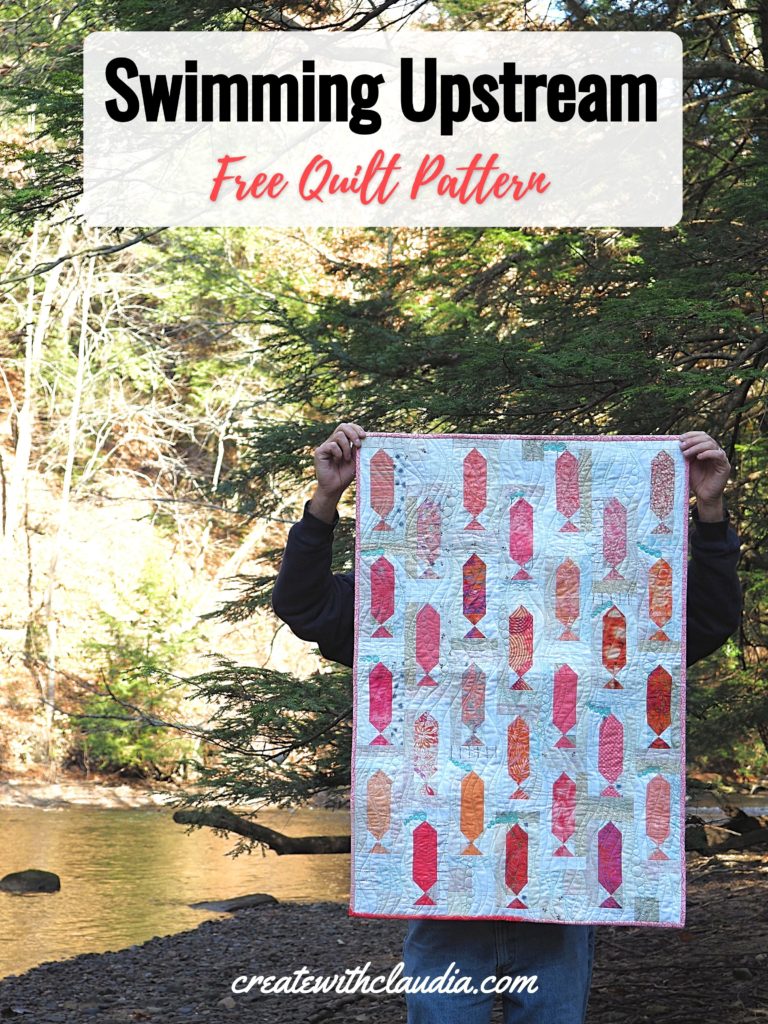 If you would like a fun and whimsical wall hanging, then my Swimming Upstream quilt pattern might be just what you are looking for.
The finished quilt measures 28″ x 40″ so it is great for a smaller wall space.
Start digging through all of your fabrics. Because of the design, this pattern is an ideal scrap buster.
I used various corals for this version, but I can picture this in so many other color waves. Wouldn't it look great hanging in a mountain cabin or beach house?
This piece was professionally quilted by Adria Good Longarm Quilting and it makes it shine. As a result of using turquoise thread, the quilted water ripples and bubbles add dimension and movement to the quilt.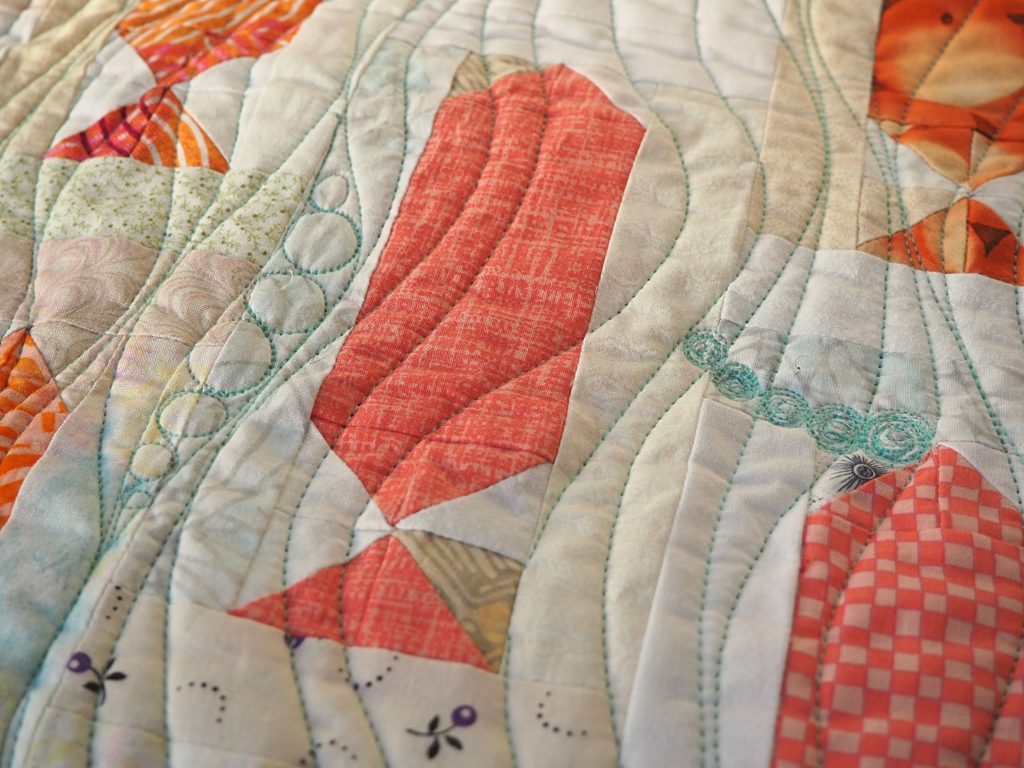 Continue reading