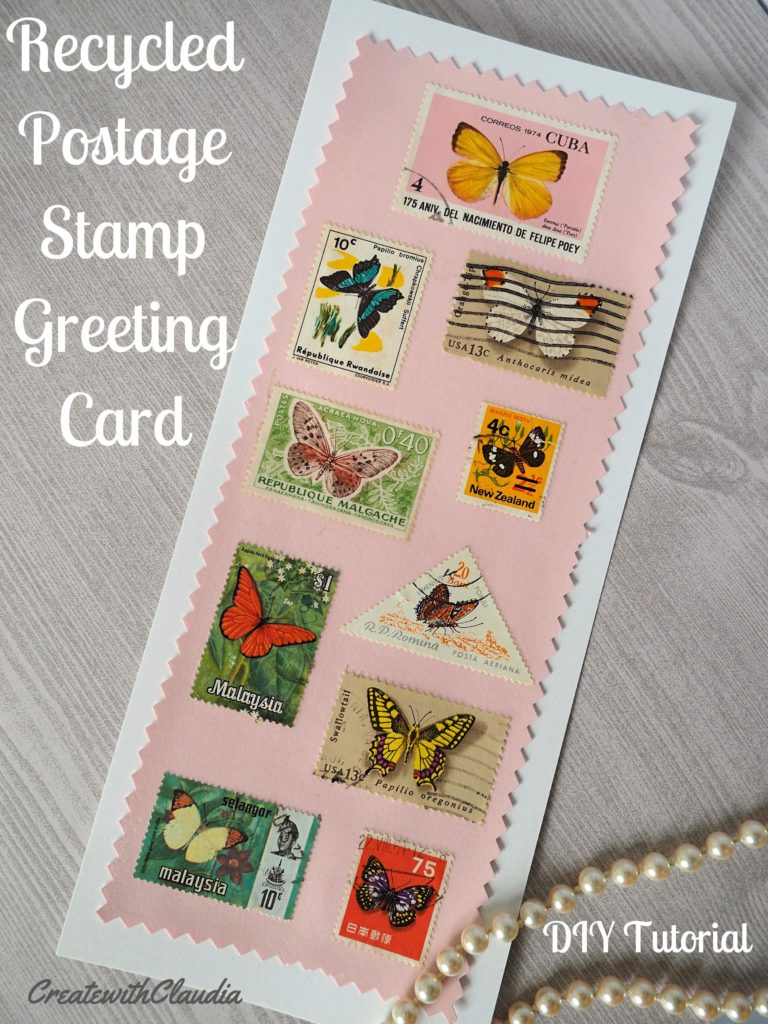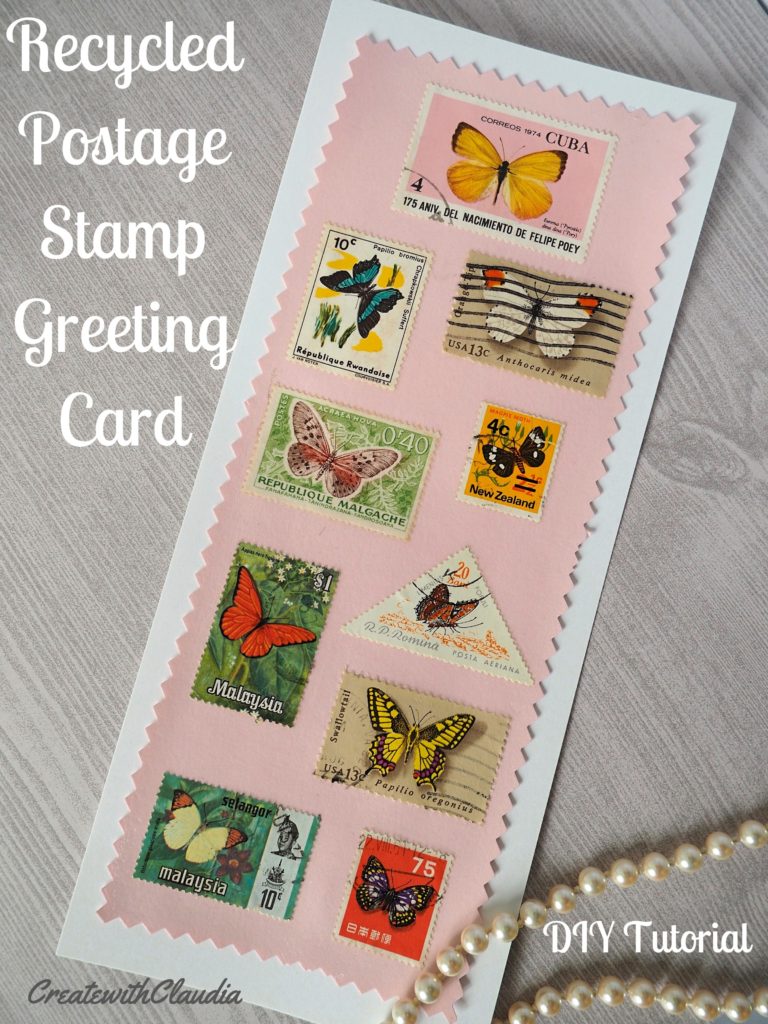 Please note: This post may contain affiliate links which means that if you make a purchase after clicking on one of the links, I may get a small commission (at no additional cost to you). Please see my full disclosure policy for more information.
When I was a kid, I collected stamps. I was fascinated by all of the beautiful colors and pictures on them. I would spend hours admiring the artwork. Unfortunately, I gave up the hobby about as quickly as I had started it, and never gave it another thought.
A couple of years ago I came across a place selling bags filled with hundreds of stamps for a few dollars. So, on a whim, I bought some. I thought I would use them for crafts, but I set them aside and forgot about them.
Recently, in addition to my fabric projects, I've been focusing on creating projects with items that I already have on hand. Not only does it save money, it's a great way to recycle.
As a result, I dug out those stamps and made these fun and unique greeting cards.
Continue reading