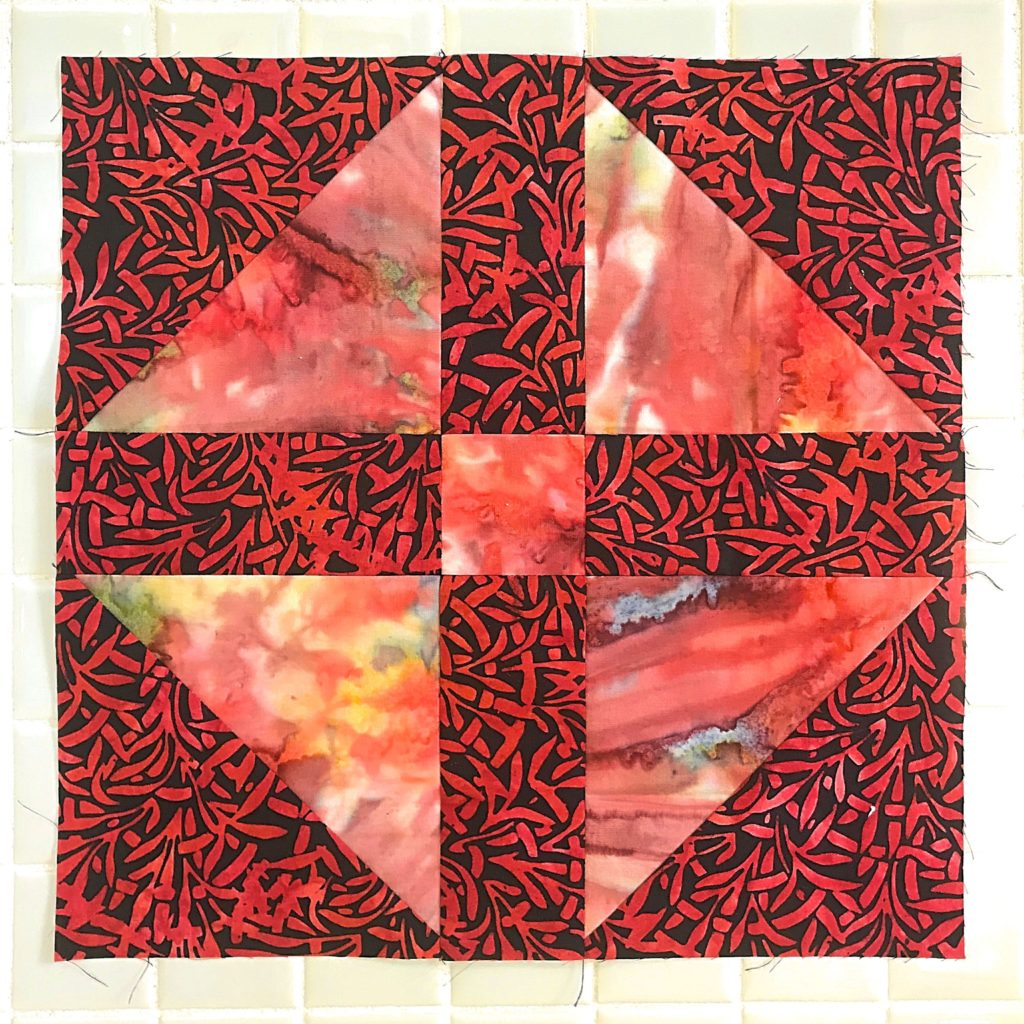 The prompt for the October entry for the Patterns by Jen 2019 monthly color challenge was red, like a red rose. I'll be honest here. I was not sure I was going to love this block, and it is not because of the pattern, but because of the color.
I love reds, but I do not have a lot of them, especially in batik. Since I'm only using batiks, and I have been trying hard not to buy any new fabric for this project, I was skeptical.
However, I don't think I needed to be. I paired these two fabrics and they work. In fact, they work really well. I'm not sure if it is because of the movement in the lighter red, or because of the black in the darker fabric, but this has ended up being one of my favorite blocks of this challenge.
Continue reading