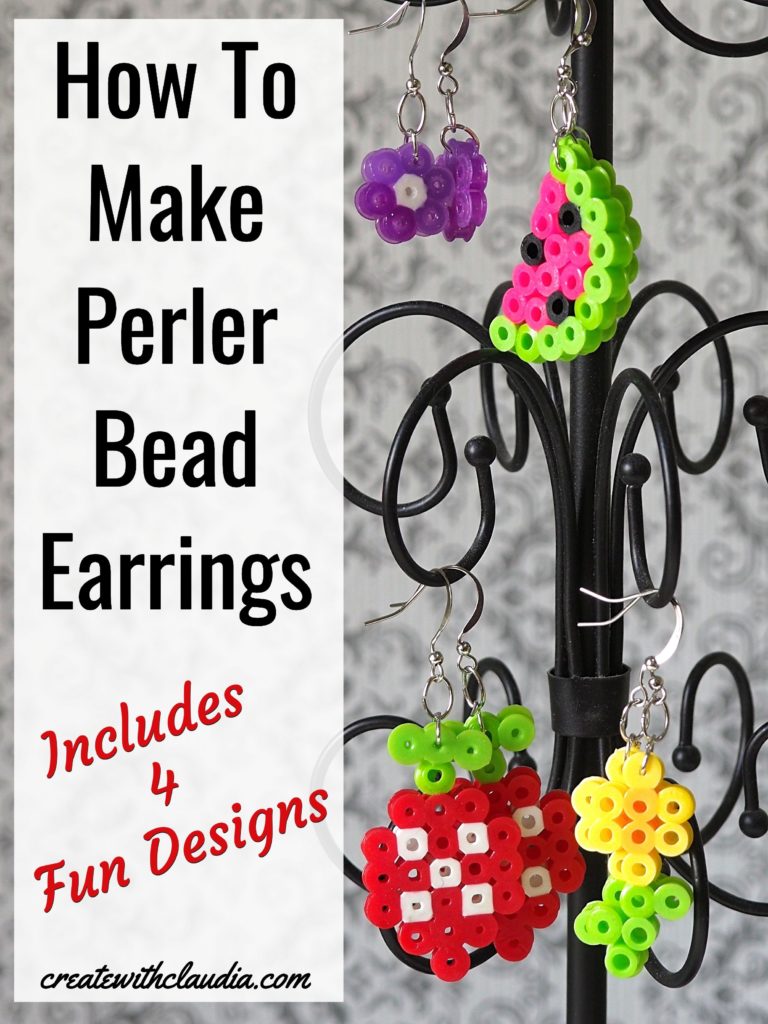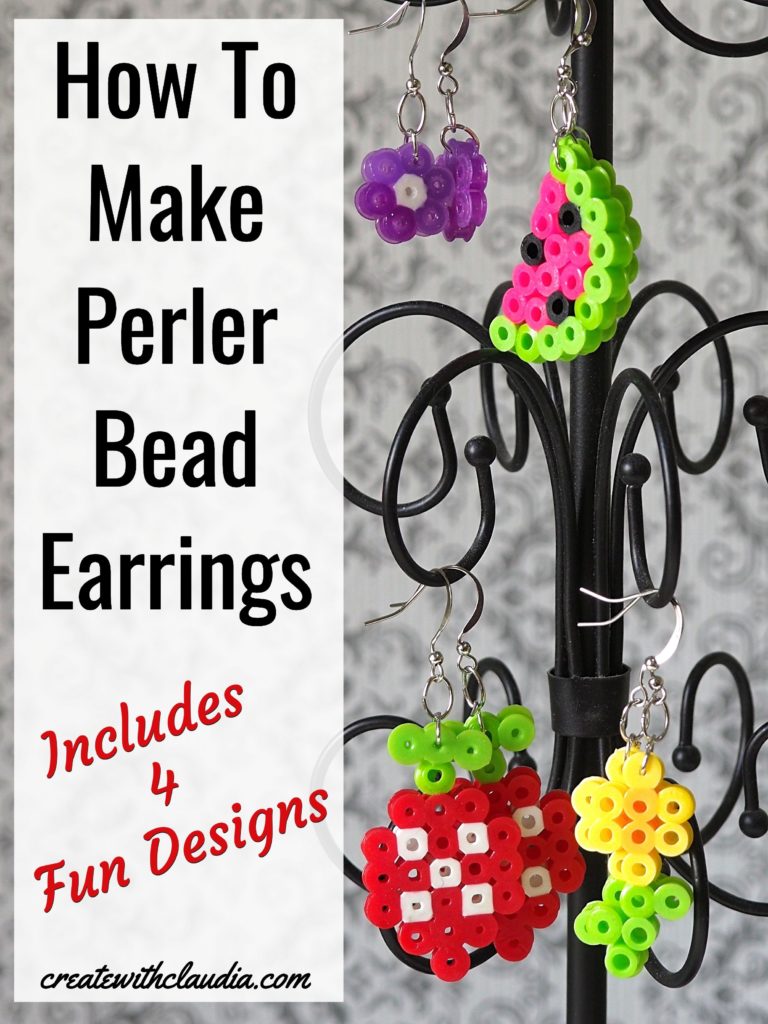 Please note: This post may contain affiliate links which means that if you make a purchase after clicking on one of the links, I may get a small commission (at no additional cost to you). Please see my full disclosure policy for more information.
When my daughter was younger she was really into perler (also known as hama) beads. Over the years, she lost interest in them, but we still have her brightly colored creations around the house. We also have a big plastic container filled with unused beads. In my never-ending quest to declutter, I decided to dig in to that bin, and I came up with this easy perler bead earrings tutorial.
Perler beads come in practically every color of the rainbow, and the design possibilities are endless. It is also surprisingly simple to turn them into a pair of fun earrings that kids, teens, and even adults, will love.
Today I am bringing you four different options, two that are fruity, and two that are floral. The fruit designs are big, bold, and sure to bring a smile to anyone who sees them. The flowers are a bit more understated, especially the smaller ones.
Continue reading