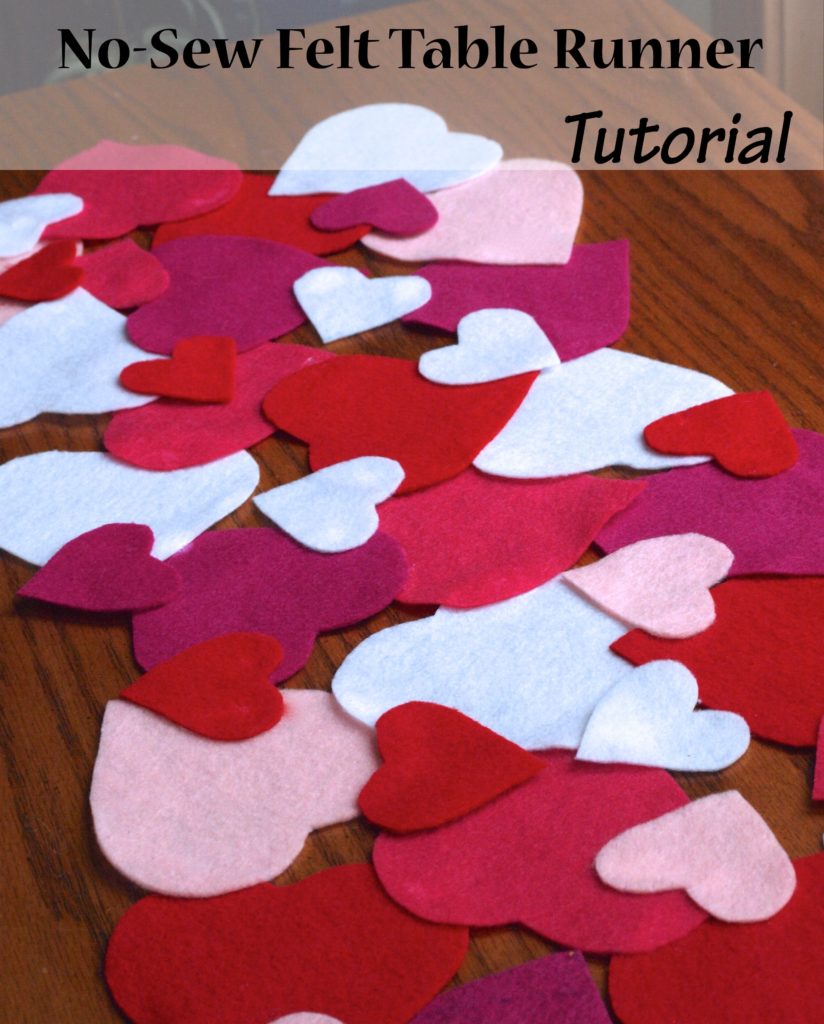 Please note: This post may contain affiliate links which means that if you make a purchase after clicking on one of the links, I may get a small commission (at no additional cost to you). Please see my full disclosure policy for more information.
Ah Valentine's Day…one of those fun, craft inspiring holidays.  I'm not sure why, but every time it rolls around I want to make something with hearts.  It's probably because there are hearts around every corner.
The idea for this runner came about while I was sidelined with pneumonia.  Laying around all day for a week tends to make me think of all sorts of creative things.  Luckily I had my notebook by my side so I could jot down any projects that came to mind.
This turned out to be one of my favorites, and it worked well for me since I didn't have the energy to walk up and down the stairs to my sewing room.  I just sat around cutting out felt shapes and glueing them together while I recuperated.
The result was this charming no-sew felt table runner.  It only took about 2 hours to make, not including drying time, and it looks like something out of a magazine.  I especially love the open pattern which makes it looks like that hearts were just scattered on top of the table.
This project is the perfect Valentine's Day decoration for the table.  It looks really good set on a solid color tablecloth or on wood like in the picture.
So without any further ado, let's get started…