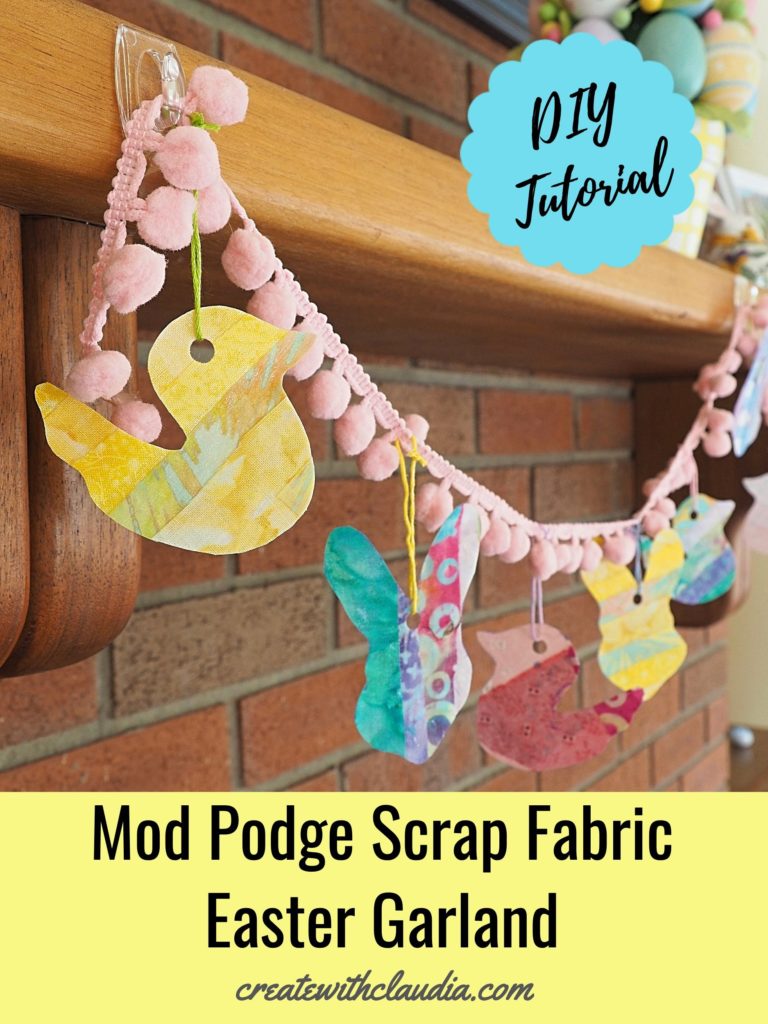 Please note: This post may contain affiliate links which means that if you make a purchase after clicking on one of the links, I may get a small commission (at no additional cost to you). Please see my full disclosure policy for more information.
Some time ago I created a larger piece of fabric out of small scraps and Mod Podge. The results were just what I was looking for, and now I am coming up with all kinds of projects for it. The Mod Podge makes fabric durable and firm, yet flexible, all while retaining much of its' original look. It is the perfect material for this scrap fabric Easter garland.
I have always wanted to make a garland for our living room mantel. The problem was that I just could not find what I was looking for until now. This one is easy to make, it looks charming, and, now that it has been hung, my house is ready for Easter. I may not be, but my house is.
As with most of my projects, the look of this can easily be changed by using different colored fabrics and cut out patterns. I am already toying with something patriotic.
If you are looking for a festive Easter garland, and like the look of scrap fabrics, then this is the project for you.
Continue reading