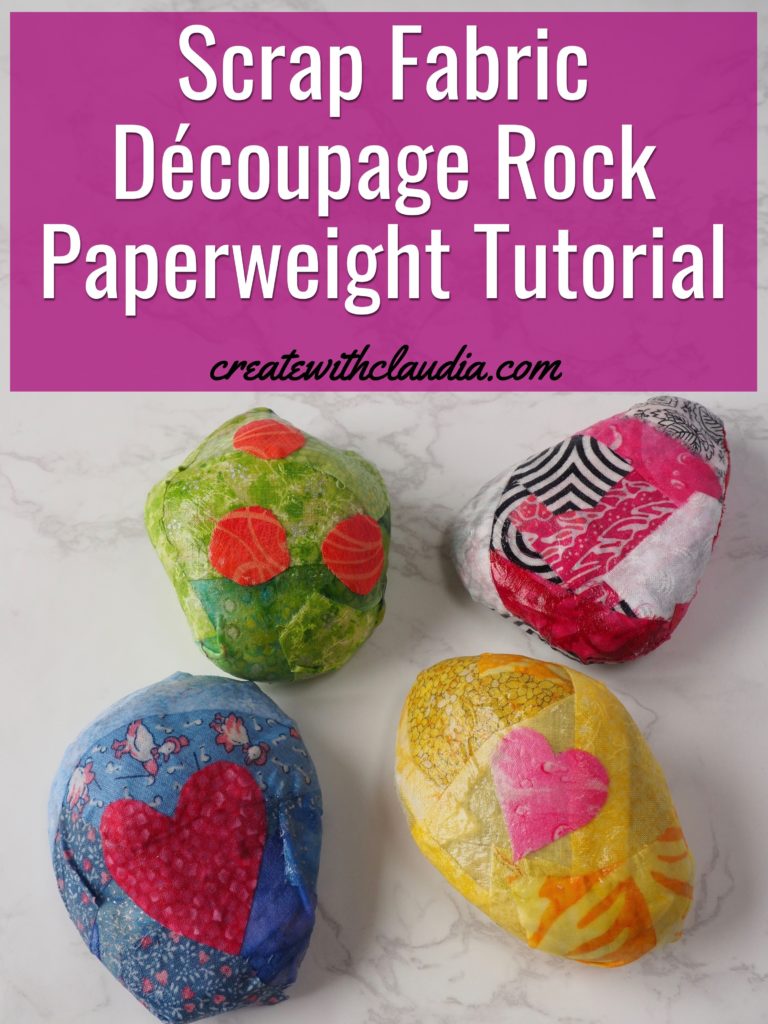 Please note: This post may contain affiliate links which means that if you make a purchase after clicking on one of the links, I may get a small commission (at no additional cost to you). Please see my full disclosure policy for more information.
As kids, we all loved playing with rocks. I know I did, and so did my daughter. Now that I'm an adult who makes crafts, I'm seeing them in a whole new light, and looking for fun projects to do with them. I think I've found an ideal one for them with this fabric découpage rock paperweight.
We still have a big tub of rocks in our junk room, so I was lucky to have an ample supply of them to choose from. For my paperweights I used rocks that were about the size of the palm of my hand. I also looked for ones that had a flatter side so they would sit well on a desk.
The only limit to this fun project is your imagination. Gather up fabric scraps and a rock or two, and get ready to make this unique paperweight.
Continue reading