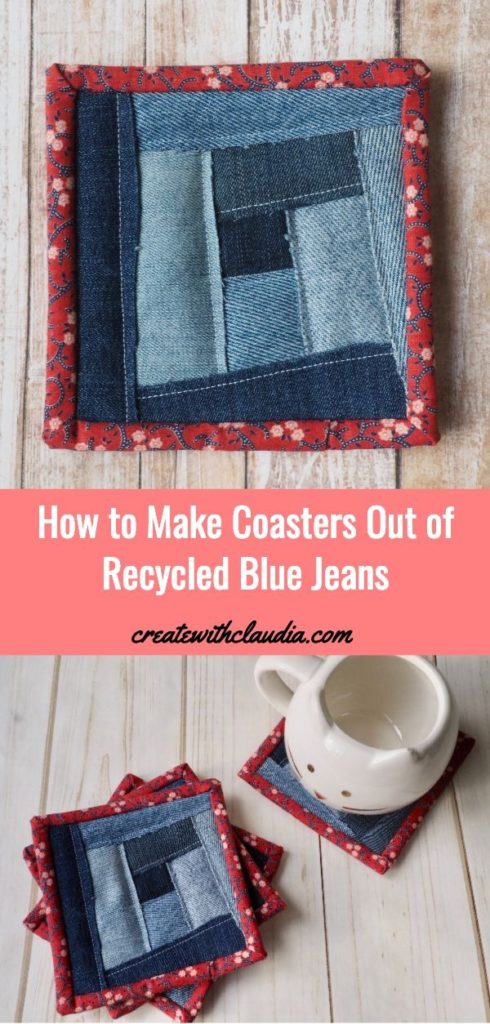 Please note: This post may contain affiliate links which means that if you make a purchase after clicking on one of the links, I may get a small commission (at no additional cost to you). Please see my full disclosure policy for more information.
The other day I found a water stain on our table and realized we needed more coasters around the house. So I decided to use old jeans and make some. Denim is a tough and durable fabric which lends itself well to this kind of project.
I am going to go out on a limb and say that pretty much everyone owns at least one pair of jeans, and occasionally they wear out. In the case of my family, that happens more frequently than I like. I donate the jeans if they are in decent shape, but if they are badly torn, they get recycled.
These coasters are made from some of these jeans, and I love the way they turned out. Even better, they are incredibly easy to make.
There is not much measuring, and the sewing is basically a raw edge quilt-as-you-go method. The only tricky part is the binding.
So grab those old torn jeans, a few other sewing supplies, and let's get started!
Continue reading