​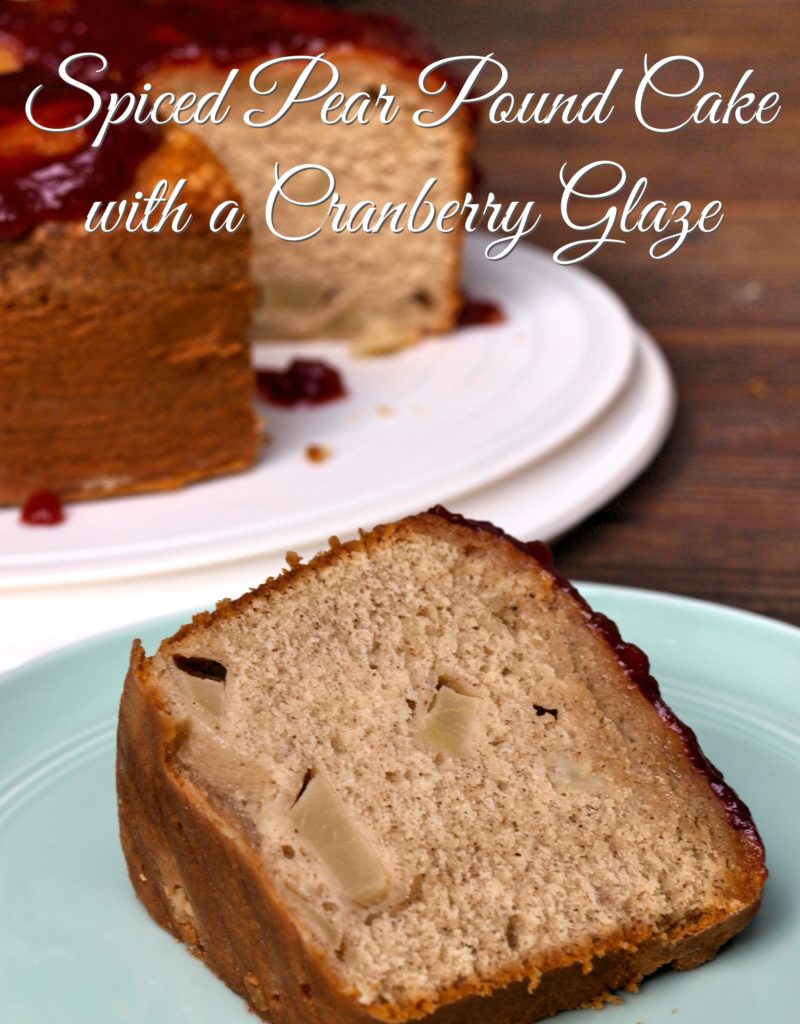 Please note: This post may contain affiliate links which means that if you make a purchase after clicking on one of the links, I may get a small commission (at no additional cost to you). Please see my full disclosure policy for more information.
I was in the grocery store the other day and pears were on sale.  They looked so enticing so I bought a bunch of them.  I had been toying with a pear pound cake for a while and these pears, along with the cool temperatures that make me want to bake, helped me make up my mind.I'm a pound cake fan, always have been.  I like light and fluffy cakes too, but I really love the dense smooth texture and the rich taste of a good pound cake.   Because of that, I try to come up with recipes that take the cake to another level.  This is definitely one of those recipes.
Like pears, spice cakes remind me of the fall season.  Days get cooler, leaves start turning colors and meals become a little bit heartier.  The warm smells of cinnamon and spice welcome people home during the fall and winter months.
Wanting to combine my love of pound cake, pears and spices, I came up with this Spiced Pear Pound Cake recipe.  I added a cranberry glaze which gives the cake a nice fruity tang.  The result is a fruity, dense pound cake with a mild spice flavor that doesn't overpower the pears or the tastebuds.