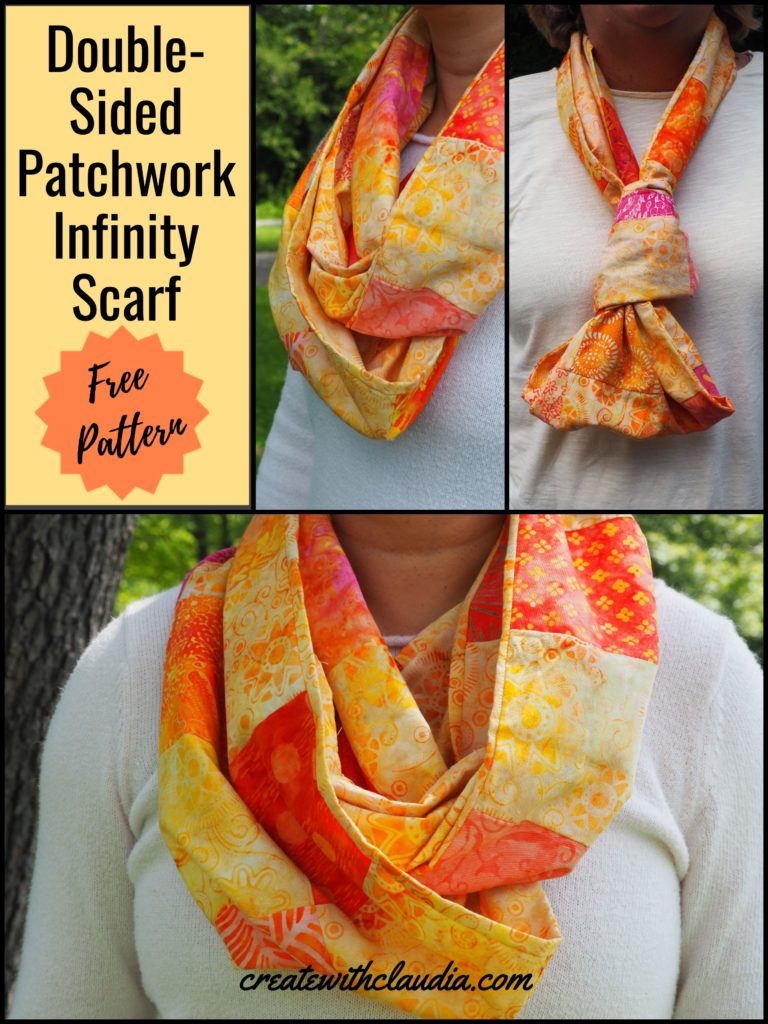 Please note: This post may contain affiliate links which means that if you make a purchase after clicking on one of the links, I may get a small commission (at no additional cost to you). Please see my full disclosure policy for more information.
I have to admit that I am a little addicted to infinity scarves. They are so versatile and can really dress up an outfit. They are also surprisingly easy to make. Solid ones are nice, but they can be a bit limiting, depending on what color it is. So I decided to step up my infinity scarf game and make a double-sided one. To jazz it up, I made the one side a patchwork to show off some of my fabrics. The result is this gorgeous double-sided patchwork infinity scarf pattern.
For years I had the golden batik fabric that I used for the back side of this scarf, as well as for the focal fabric on the patchwork side. I could never decide what to do with it until I came up with this pattern, and I couldn't be happier with the results. It's a stunning scarf that I will wear for years to come.
Continue reading