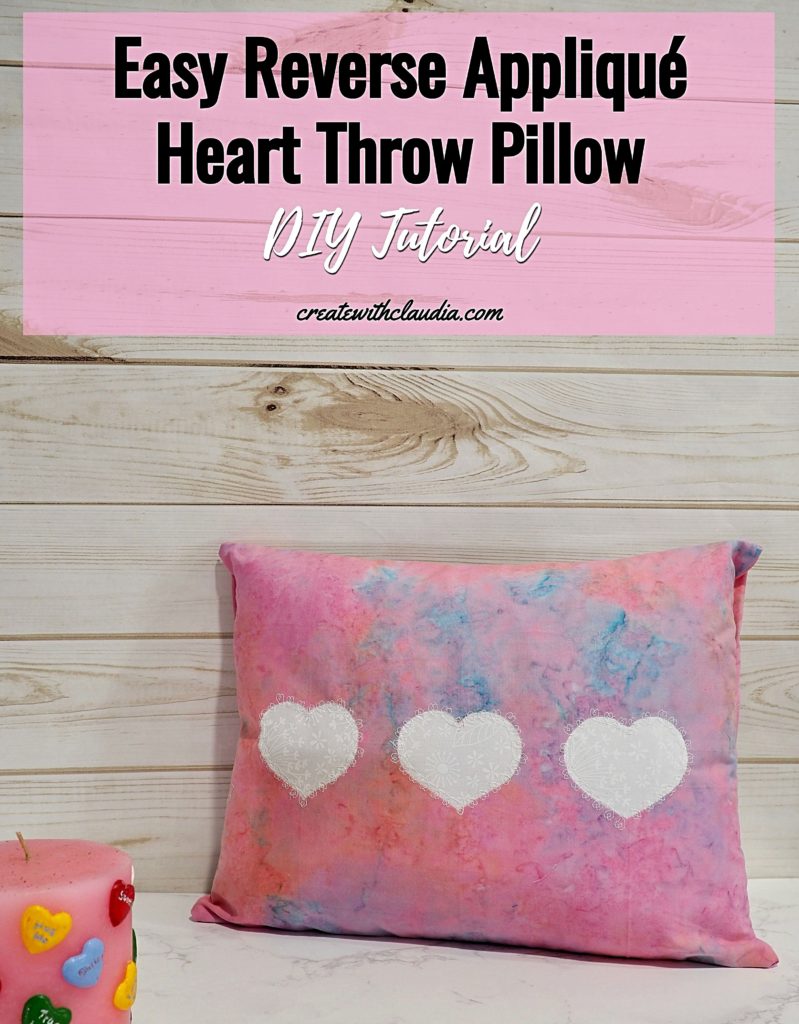 Throw pillows are one of those decorative household items that can change the look of a room in an instant. They are also incredibly easy to make. I like to buy one pillow form and change the pillow case to fit any occasion. It saves money and it's fun to come up with different designs. This reverse appliqué heart throw pillow is my latest idea and it is perfect for Valentine's Day.
With an envelope style case, this throw pillow is easy to make and, as you'll see, it can be personalized in so many ways. I have a hunch I'll be making these for lots of other occasions.
One of the nice things about this pillow case is that it can be adjusted to fit any pillow form, so if you have already have one you want to use, then this will work. You'll find a reference chart with sizes needed.
Continue reading