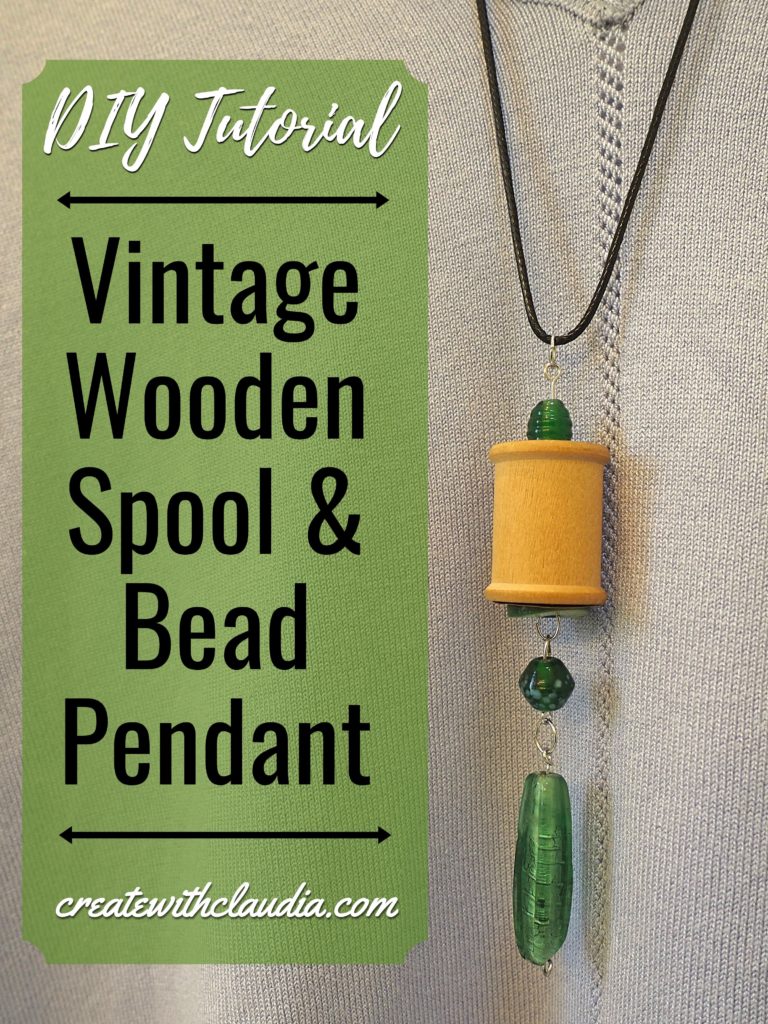 Please note: This post may contain affiliate links which means that if you make a purchase after clicking on one of the links, I may get a small commission (at no additional cost to you). Please see my full disclosure policy for more information.
In the area where I live is this terrific recycling store that sells all kinds of used items for artists. It's a treasure trove for those of us who create things, and I always end up buying something. On my last visit, along with handfuls of buttons and beads, were a handful of vintage wooden spools that came home with me. I bought them on a whim and I didn't have any particular project in mind, so I put them in a small dish and set them aside. It wasn't until I was sorting through the beads, that the idea for this vintage wooden spool and bead pendant tutorial came to me.
As you can see, I made it in two different colors, and I just can't decide which one I like best, the brown or the green one. Whenever I wear either pendant, I get compliments on it. It's a unique and funky addition to my necklace collection that I will wear for years to come.
Continue reading