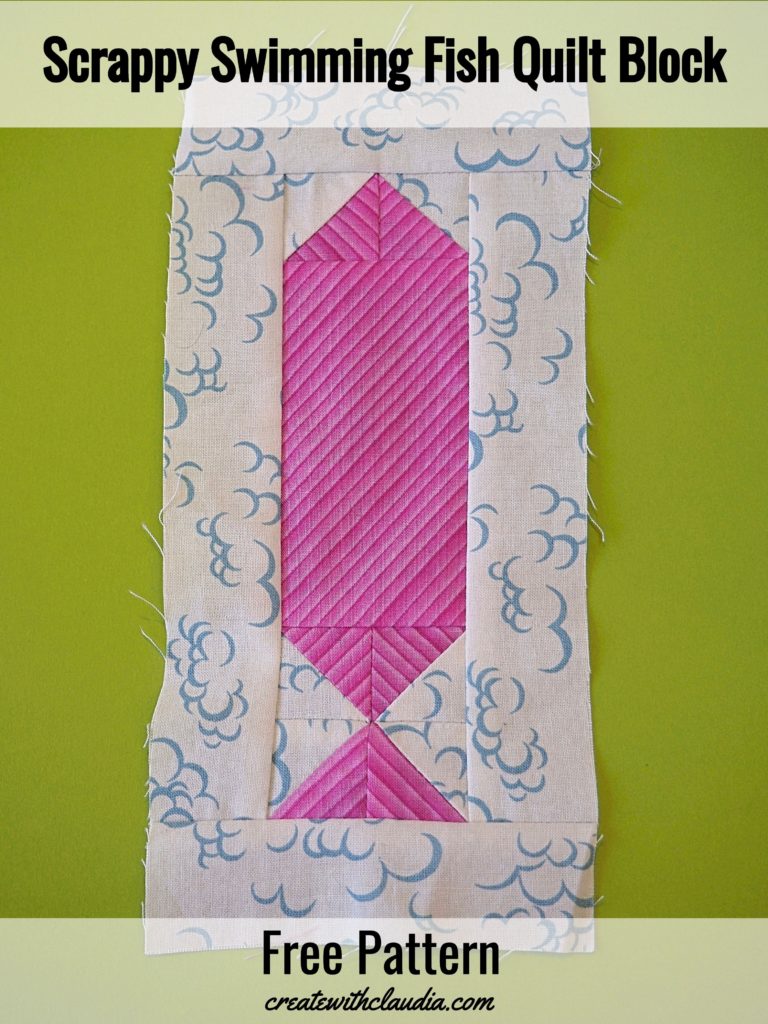 I have always been a huge fan of scrap quilts and the majority of my pieces are done this way. My scrappy swimming fish quilt block is no exception. It is a whimsical block that is fairly easy to make.
I came up with this block while I was designing the quilt "Swimming Upstream". I had a large stash of coral fabrics and, for some reason, they reminded me of salmon. The fish has a long body and I added background sashing around it to make it look like the fish was swimming in water.
In the quilt I made using this block, each fish is made up of one coral fabric and the beige sashing is from various fabrics. For a different look, you can easily make the fish out of various fabrics and keep the sashing one fabric, or you can change it any other way you would like to.
Continue reading