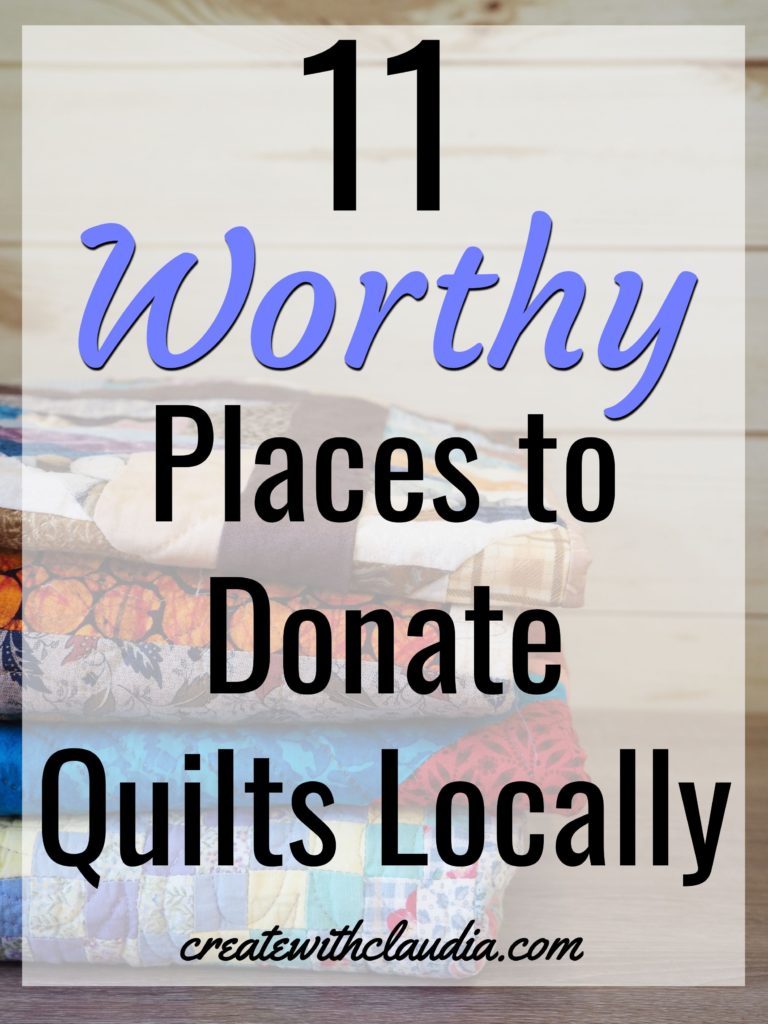 One thing I have found over the years is that quilters are incredibly generous people. If you think about it, we don't just donate a quilt, we donate the time, the money, and the love that went into making it. We give our creations to charities and they generate warmth, literally and figuratively, around the world. There are many deserving groups around the world that accept quilt donations. However, you may prefer to keep your gifts closer to home. Here are 11 worthy places to donate quilts locally.
Note: Before bringing quilts to an organization, it's important to remember to contact them. Every local organization is different, and they may, or may not, accept quilts. Call them, or check out their website to get more information.
Local Places to Donate Quilts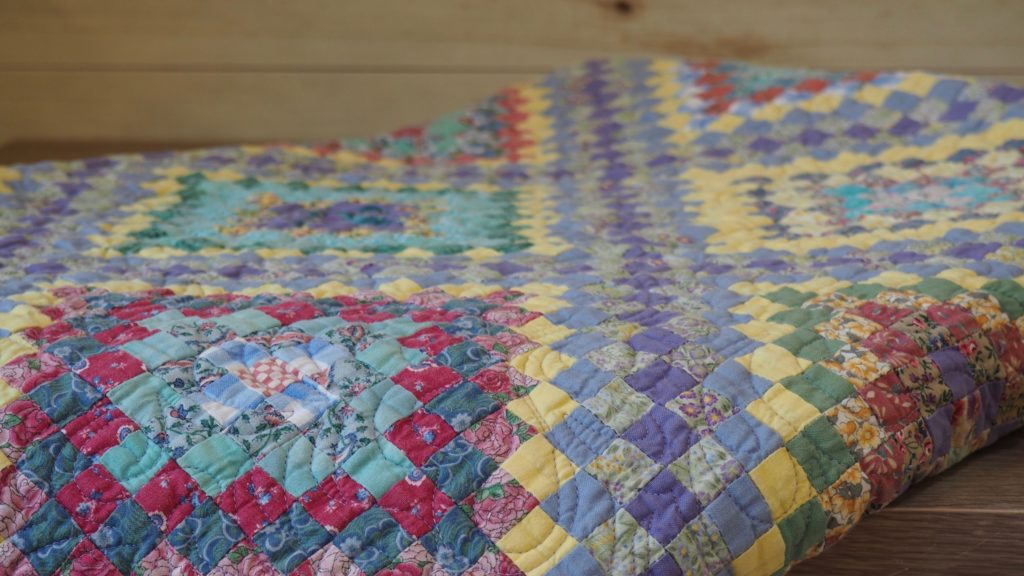 Quilt Guilds
Guilds are an ideal place to contact when you are looking for a place to donate. Often, they will choose an organization and collect quilts for them over a period of time. Many guilds choose a different charity each year. Usually there is an individual who coordinates and handles the delivery, which makes it easy to donate.
Years ago I was the member of a guild which collected quilts for babies in the NICU. They collected over 100 of them that year!
Nursing Homes
People in nursing homes are such worthy recipients of quilts, and many homes gladly accept them for their neediest residents. If you would like to donate quilts to seniors, contact the homes' administrative office and they should be able to help you. Larger retirement homes may have a community liaison or activities director who coordinates donations.
Schools
While many schools do not accept donations like this, some may. In various locations, the school administration may know of needy children, or families, who could benefit from the gift of a quilt. There are special needs schools that could benefit as well.
Police and Fire Departments
Often, police and firefighters encounter traumatic situations where children and families are suffering. They may want to bring along a blanket to keep someone warm, or they may know of a situation where someone would benefit from a quilt.
I know that in the area where I lived before, the local police brought along teddy bears for kids that were taken out of their homes. They also had a community liaison who took donations for needy families.
Churches
Churches, especially larger ones, are a good place to contact if you want to donate. Like quilt guilds, many of them have groups of crafters who enjoy making quilts for needy causes.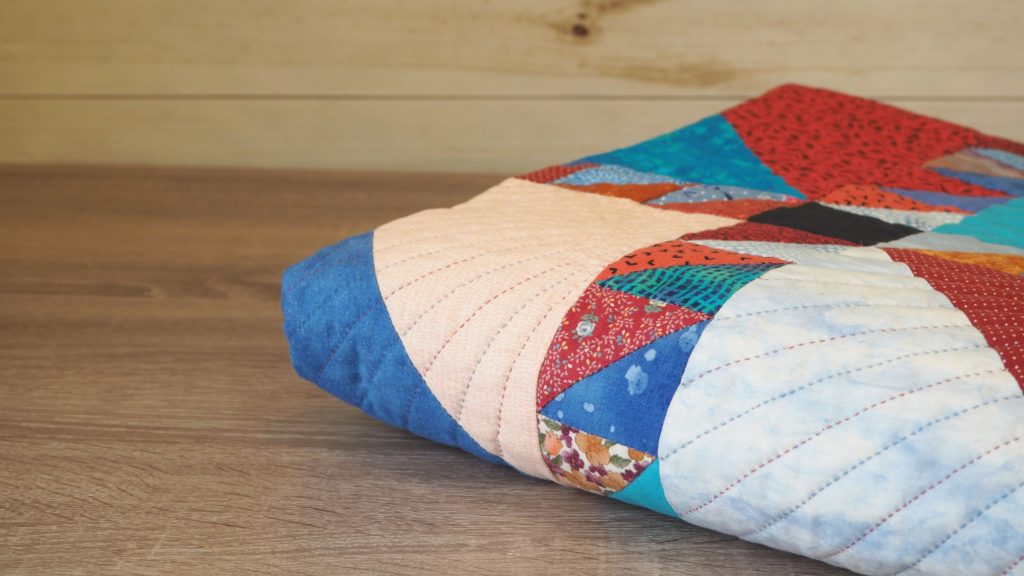 Children's Hospitals/Regular Hospitals
Most cities have a children's or regular hospital, and some of them have quilt donating programs, especially for their long term patients. They may have programs specifically designed for children, or for any age.
VA Hospitals/Homes
Found all over the United States, VA facilities are home to veterans, some of whom have no family that visit them. Additionally, some of the residents may not have many personal items, and a quilt would be a memorable gift for them.
Women's Shelters
Women who live in shelters have escaped a difficult situation. Often, they leave quickly, taking only their children with them. These women are trying to start a new life and often have nothing of their own. A quilt is a thoughtful way to show them that they are cared for.
Animal Shelters
While not normally a place people think of when donating their quilts, some shelters like utility quilts for their animals. Quilts provide warmth and comfort for them.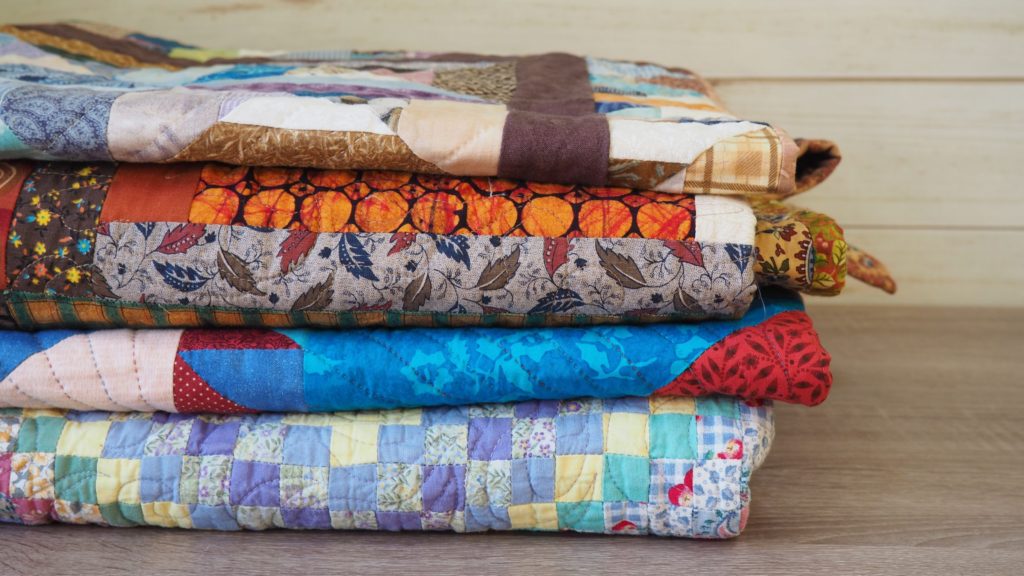 National Organizations That Have Local Chapters
If you prefer to donate to a national group, but do not want to send quilts through the mail, a number of them have local chapters that collect the donations.
According to their websites, the following national charities all have chapters around the country. See their websites for a location near you.
Quilts of Valor – Provides quilts to veterans and active service members.
Quilts of Honor – Provides quilts to veterans and active service members
Project Linus – Provides quilts to children in need.
Quilts for Kids – Provides quilts to kids facing serious illness
Quilts Beyond Borders – Provides quilts to under-served children, mainly orphans, around the world
Please note: This post may contain affiliate links which means that if you make a purchase after clicking on one of the links, I may get a small commission (at no additional cost to you). Please see my full disclosure policy for more information. As am Amazon Affiliate I earn from qualifying purchases.
Things to Remember When Donating a Quilt
Please note: These are general guidelines. Always check with the organization to see what their rules are.
Quilts should be clean, free of odors and pet hair, and in good condition – Most organizations will only accept new quilts.
Confirm size requirements
Confirm fabric requirements
Donating a Quilt
A donation is a wonderful thing, and there are many worthy places to donate quilts locally. Quilts are not made in an hour or two. They take time, and a lot of effort goes into making them. Giving them away is not always easy, and you don't know who will receive your quilt. It is made easier knowing that the recipient and their family appreciate it, and will benefit from your generosity.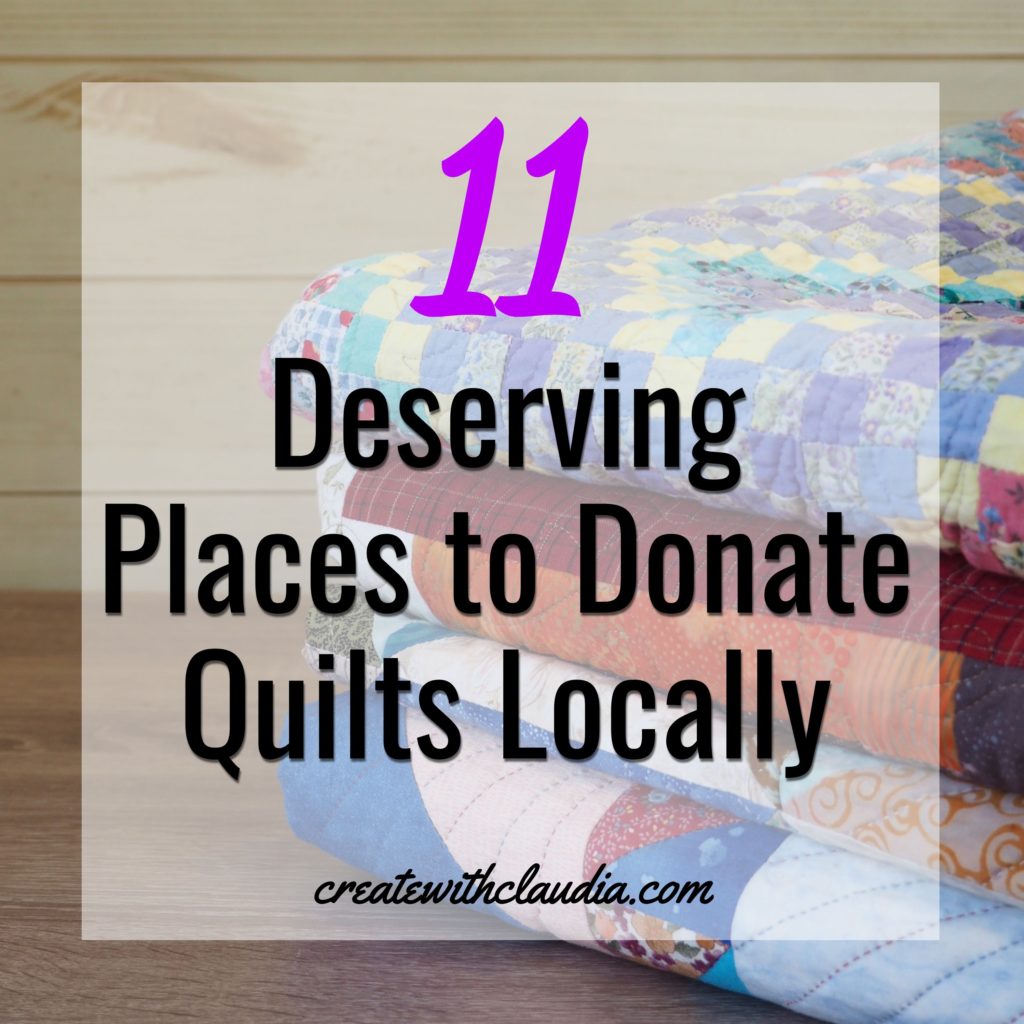 Disclaimer
This article is for informational purposes only. Every organization has different policies and may, or may not, accept quilt donations. Always check with them before donating quilts.